Last time we got introduced to Tomoe, a pervy futanari girl with a vivid imagination. Now, it's time to get acquainted with her, in the second chapter of this hot-girl-with-a-dick series by Doronuma Kyoudai. We present to you A Certain Futanari Girl's Masturbation Diary Chapter 2.
While the first chapter took place on the train and the train station, chapter 2 shows how Tomoe spends her school time. As the perv she is, it includes masturbation, of course. There are two scenes, one on the roof and another one in the P.E. storage room, and both are amazing in different ways. The roof scene plays out Tomoe imaginations and features a first scene of tentacle rape on 2D Market. Although, it's not really fair to call it "rape", since the act is proactively fantasized about by Tomoe while she's masturbating. Can't rape the willing, in a way.
The second scene ramps up the tension, as Tomoe is in danger of being discovered by her schoolmates as she's going at it inside the storage room. The best part is that she not only can't make herself stop, but actually fantasizes about being discovered. There are no breaks on Tomoe's fap train.
Here are a few sample pages to give you an idea about what to expect (higher res pages available on the store page):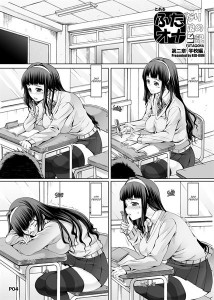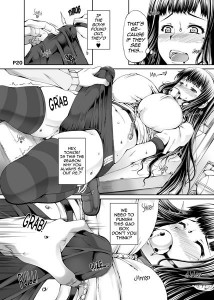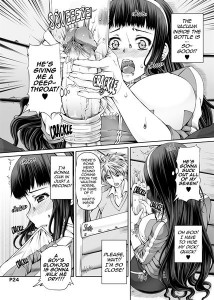 A Certain Futanari Girl's Masturbation Diary Chapter 2 is available for sale in 2DM store.