*doujinshi titles in this post are not finalized and are subject to change*
With Summer Comiket coming up in less than two weeks (August 12th to 14th), we thought this would be a good time to announce new circles that will be selling their doujinshi on 2D Market. As with all doujinshi on 2D Market, theirs will be sold completely uncensored.
These acquisitions are a few months old so you can expect the first doujinshi from these circles to be released in the following weeks.
Without further ado, the new circles are:
Yusaritsukata
This circle has been gaining popularity lately, thanks to their latest series of amazingly drawn KanColle doujinshi. Unfortunately, the Japanese versions have the black censorship bars applied rather… liberally. Luckily for all the lovers of uncensored art, that will not be the case with 2D Market releases.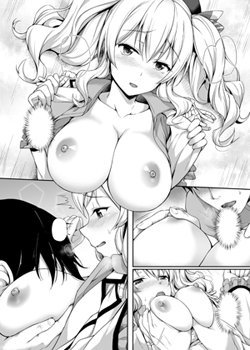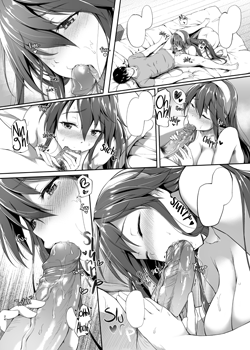 We will be translating the latest 3 doujinshi from circle Yusaritsukata: "Summer Love Vacation with Suzuya", "Haruna Is a Bad Girls" and "Sweet Sweet Kashima".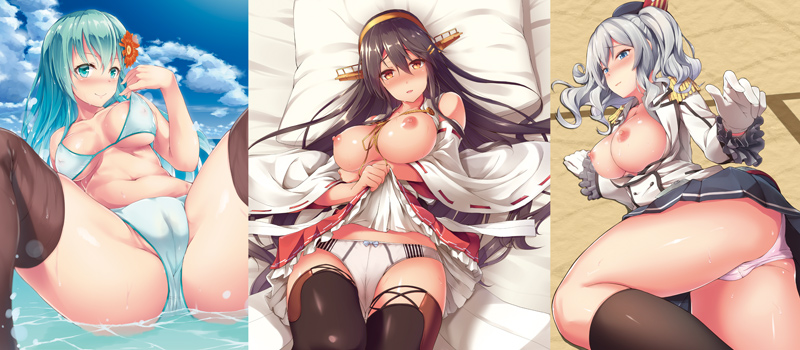 Aoba Q Madou
This circle is a milestone for us, as it's the first circle on our site that focuses heavily on futa content. The author obviously pours a lot of love into the futa characters and it shows. Interestingly, one of the doujinshi we have chosen to translate doesn't even feature penetration, only ample amounts of petting, stroking and sucking. It's almost yuri. Only with penises.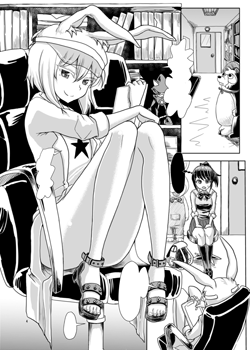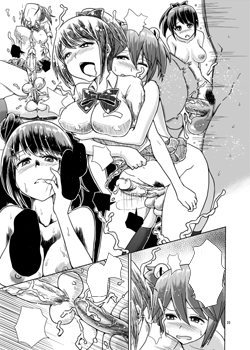 We will be translating a KanColle book "Futanari Naval Exercise", Garupan book "The Way to Calm a Panzer High" and three doujinshi with original characters, "Futanari Joint Practice", "Futanari Joint Practice 2 " and "Futanari Medical Checkup".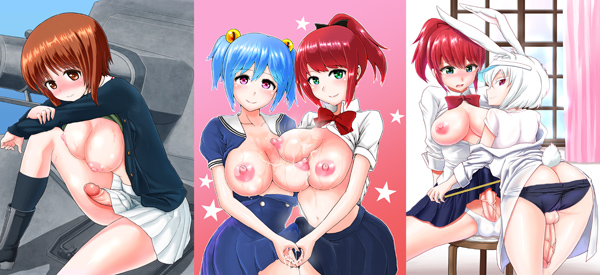 sin-maniax
Finally, we have a treat for you: the highly acclaimed sin-maniax circle. While the circle is best known for their (still ongoing) series of To Love-Ru books, they have a much larger portfolio. The central theme prevalent in sin-maniax work is corruption, which will make them at home on our site.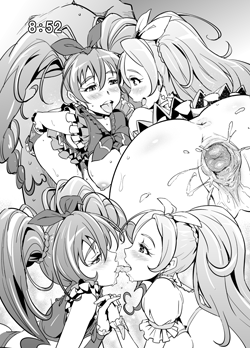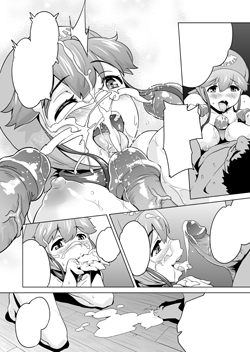 We have opted to translate the "Princess Who Tuned Into a Dog" series of four DQ2 doujinshi and "MeloRhythm", a short and sweet Suite Precure book.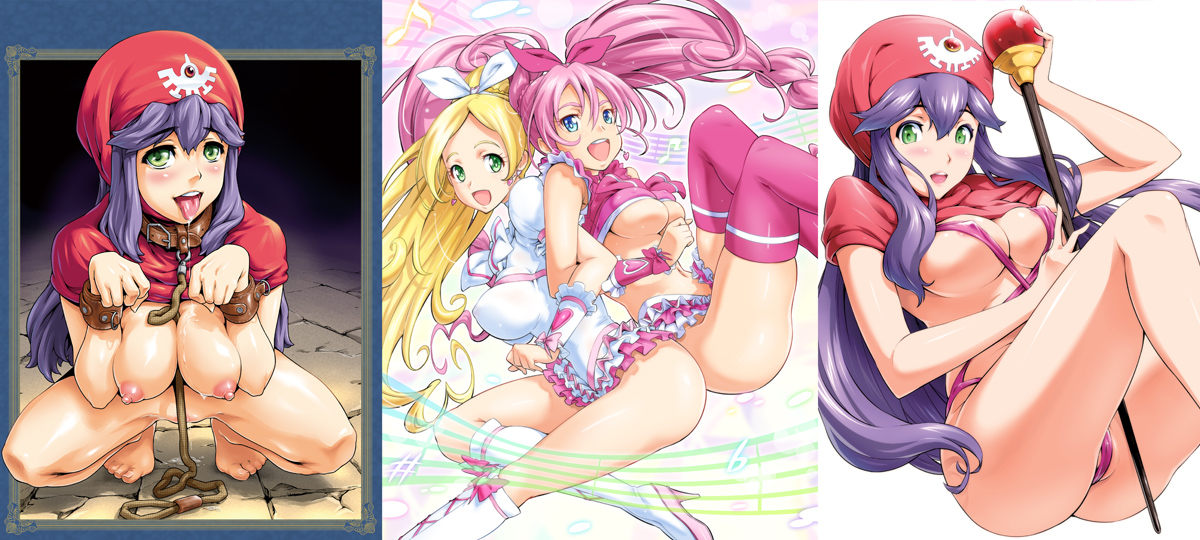 Expect the first doujinshi from these circles to get released soon on 2D Market.