In the first futanari doujinshi from Aoba Q Madou that we published, "Joint Futanari Practice", we followed Rin in her first days after she became a futanari. While the direct sequel to that story is being worked on, we thought futanari fans would fancy a spin-off, "Futanari Check-up". And while this book doesn't feature Rin's girlfriend Milky, it makes up for it by starring a super-cute futanari bunny-girl doctor.

This doujinshi also provides a little bit of background information and lore for the setting of "Joint Futanari Practice". As it turns out, girls becoming futanari during puberty is not unheard of there. In fact, there are mandatory medical check-ups for girls after they become futanari, and even regular visits to the futanari clinics(!) afterwards to help manage the increased libido that comes with futanari transformation.
We'll definitely do our best to bring over more doujinshi from Aoba Q Madou, hopefully shedding some more light on the lore of this unique futanari setting. The doctor featured in this book, however, will probably keep the crown of the cutest futa on 2D Market site for some time. Just look at her: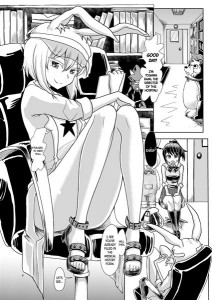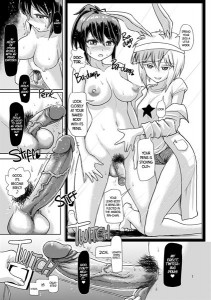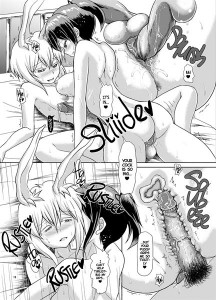 "Futanari Check-up" is available on the 2DM store right now.