The previous doujinshi from Yuusaritsukata that we published had a short, almost throwaway, scene in the middle that lasted only a few panels. It showed Haruna walking in on Suzuya and Admiral while they were in their tryst, followed by her running away in shock. As it turns out, that scene was a proper plot hook for the sequel that we now present to you. The title clearly states who's going to steal the show in this one: "Haruna is a Bad Girl".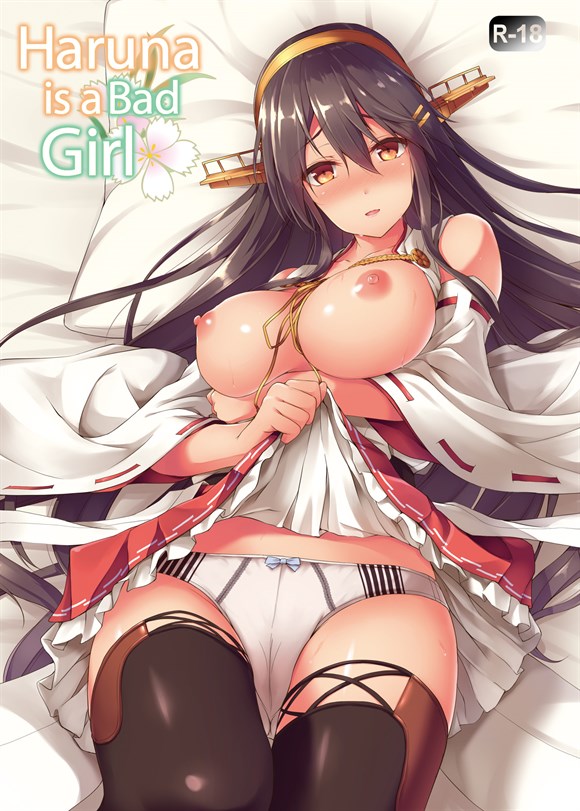 As it turns out, Haruna has been harboring some feelings towards the Admiral, and seeing him in flagrante with Suzuya has only made her desire explode. And when she bumps into the Admiral after he's had a few drinks too much and escorts him to her room, she realizes that she found herself in an amazing situation that is too good to pass by.
What is really nice about this doujinshi is that you can clearly see how the author has improved from the previous work, even if they were originally published only six months apart in Japan. Well, either that or the author really enjoyed drawing Haruna's breasts. Check the samples below, this doujinshi has some of the most well drawn and shapely big breasts that we have seen.
On top of that, this doujinshi actually contains three different sex scenes. Apart from the main scene that takes up the middle part of the story, there a short masturbation scene at the very beginning and a really lewd "morning after" blowjob. No wonder the page count increased compared to the Suzuya book.
As promised, here are a few sample pages! As always, you can find sample pages in higher resolution on the store page.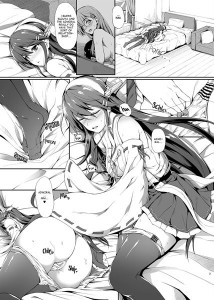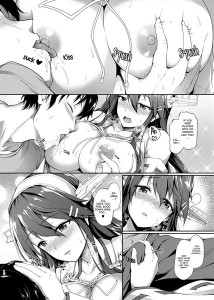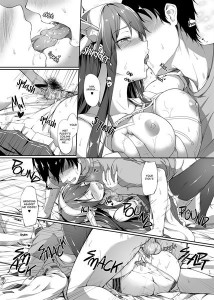 Haruna is a Bad Girl is available in the 2DM store right now.