You might remember that some time ago we published the Kabayakiya's amazing doujinshi about a certain pair of twins. Today, we bring you another book from the same setting, titled "Rain shelter tale".

Like the previous Utawarerumono book from Kabayakiya, this one doesn't put much emphasis on plot, but makes up for that in character. The heroine, Atui, shows a delightful array of facial expressions throughout the story and her interactions with Haku are cute and funny to read. And once the sexy time starts (on the second page), this enhances the sex and makes it feel like a pleasurable act performed by two people, rather than something one person is doing to another.
As for the plot itself, it fairly basic: Atui and Haku are alone in their room at the inn during a downpour and they decide to "practice" some sexy techniqes. It starts as a practice, but gets more emotional when they both get into it.
Not much can be said about the story, but a lot can be said about the art. As with other Kabayakiya books, bodies are realistically proportioned, with female bodies being well rounded and appearing very "soft". Unagimaru is a master of line art and relatively simple shading only serves to accentuate that. In case you have no idea what we mean by all this, just take a look at a few sample pages: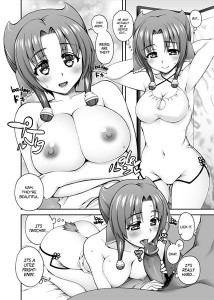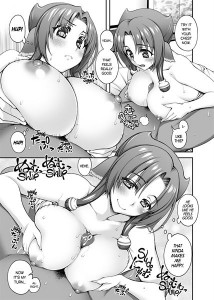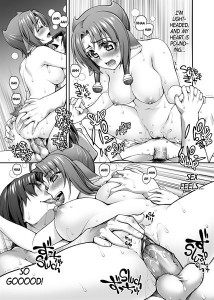 (As always, sample pages in larger resolution are available on the store page.)
"Rain Shelter Story" is available right now for sale in 2D Market store.