Last month, we published "Milk Fetish", the book that laid foundation of the whole Aoba Q Madou's original "shared universe". Today, we publishing a direct sequel to Milk Fetish, titled "Futanari Succubus★Unbalance".

For being a direct sequel to Milk Fetish, Futanari Succubus★Unbalance is not only a testament on how much Hakaba Futabu's craft improved in only a year and a half (February 2015 to August 2016), but also just how much effort they put in, publishing SEVEN doujinshi in the time period between these two.
The story is set some time after Milk Fetish and explains why Aoi and Milky aren't in a relationship in later stories, despite sharing a very romantic moment at the end of Milk Fetish. Chronologically, this book is set between Milk Fetish and Futanari Check-Up, and Dr. Rami, our favorite eternally young futanari bunny girl, plays a significant role yet again. In fact, those with keen eye might have caught that Aoi makes a cameo appearance in Futanari Check-Up, working at Dr. Rami's clinic.
Not the break the mood, but in addition to interesting characters, there's a whole lot of dicking in this doujinshi. Sucking, stroking and ejaculating, too. But mostly dicking. Pretty much what you've come to expect from an AobaQMadou book. There are even a few pages of group sex, in the vein of Joint Futanari Practice 3.
As we've mentioned, the art has gotten better since Milk Fetish: the girls are cuter then ever, the action is rough and penises are drawn with immaculate details. What else do you need: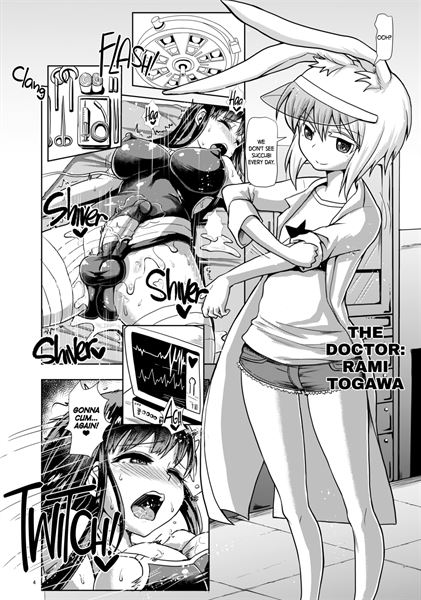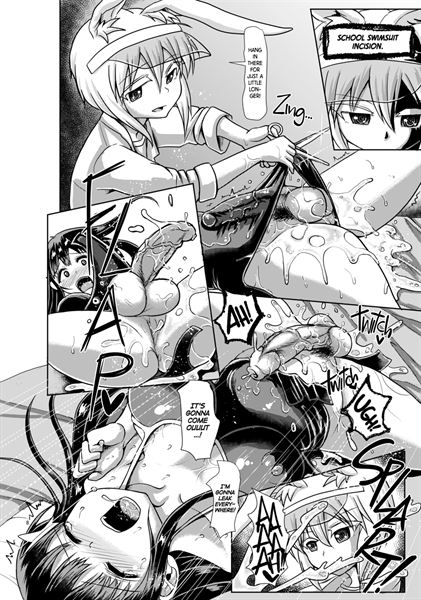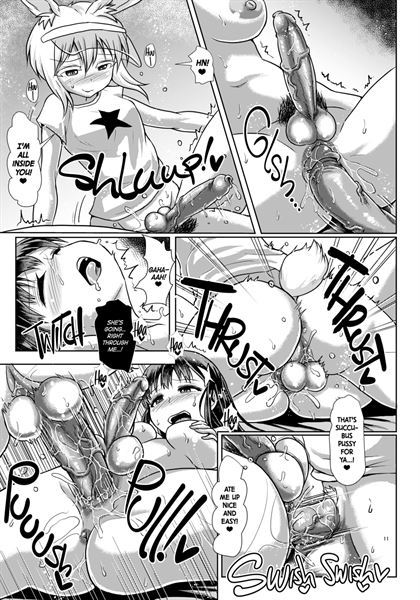 Futanari Succubus★Unbalance is available now on 2D market store. What are you waiting for? Just do it!