As promised, Kabayakiya is back with another heaping helping of motherly love!
"Bedtime with Mom" is a direct follow-up to Kabayakiya's previous FGO book, "Bathing with Mom." Buuuuut, instead of ten pages of mature matron on spunky youth action, Kabayakiya brings twenty nonstop pages of Minamoto no Raikou's cushiony body!
The premise is familiar to readers of Unagimaru's (the mangaka behind circle Kabayakiya) earlier volume: Gudao is trying to peacefully go about his daily life when his Servant, Raikou, arrives to "help" him–derailing him completely. It may be inconvenient, but who could complain about Raikou's assistance?

In this case, Gudao is relaxed in his futon, but Mama Raikou is determined to put her boy to bed with mommy play and affectionate pampering.
This time, Unagimaru turns up the heat on the "will-they-won't-they" "mother-and-son-but-not-really" dynamic started in the previous doujinshi: Gudao still wants to put it in, and Mama Raikou is happy to help him with anything else. It's a battle of wills that everyone is bound to win.
Of course, we won't spoil any more, but suffice it to say that Raikou's overwhelming, irresistible softness is perfectly conveyed by Unagimaru's clean, completely uncensored art. Mammary fans will be especially pleased by the focus on Raikou's sweet, delicious boobs with their tender nipples, supersoft texture, and their snug tightness when wrapped all around a hot dick.
But, wait! Is there a POV blowjob scene or not? Is Kabayakia losing touch!? Of course not. Raikou's mouth is wet and loving and it won't go unused! With twenty pages to spend, Unagimaru has plenty of time for gorgeous cocksucking.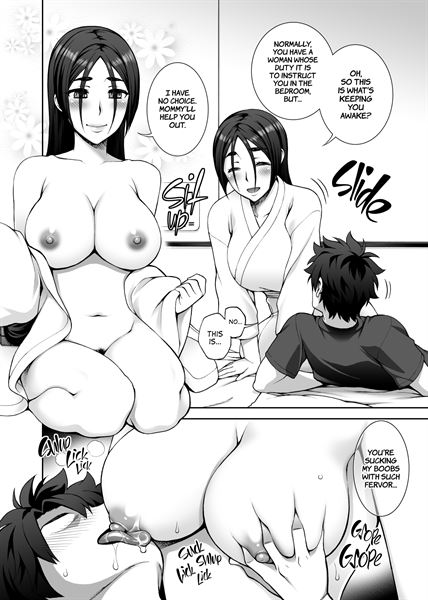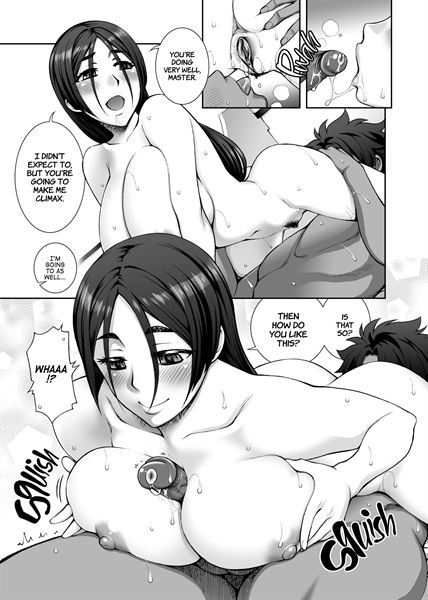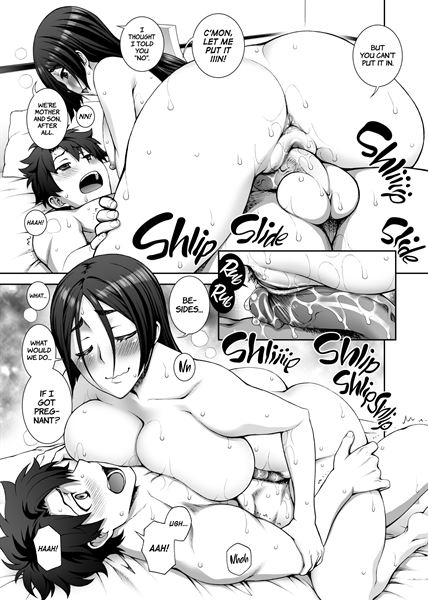 "Bedtime with Mom" and "Bathing with Mom" are both available now on the 2D Market store.