Our last release by Nemui Neru and Studio Diamond was "A Lascivious Neighborhood Wife I Longed for Looks at Me with Eyes Screaming for My Dick". Now we have for you its direct sequel: "This Time Her Daughter Is Looking at Me Like She Wants to Suck Me Dry and Guzzle My Cum All Day Long!".
With a title like that, it seems like there's barely any need for a blog post, huh?

This entry starts in the classiest possible way: with the exact instant the first chapter ended on. Our unnamed osananajimi arrives home from school to find the boy she's always loved slamming her mom (names are an unnecessary extravagance in the world of doujinshi).
When we say "slamming," we do mean slamming: he's dick deep in mama and she's all done up in shiny bondage gear and heart-shaped pupils. This ain't no bush league fuck. Mom's transformation from housewife to dick slave is already complete by the time her daughter arrives.
It'd be pretty easy for the doujin to become an NTR festival of pain at this point, but don't underestimate osananajimi-chan: she knows exactly what kind of man she fell for. She's prepared–with a sexy piggy outfit, nose hook included!
What follows is a SM battle between women: mother and daughter, MILF and maiden, slut mut and fuck pig as each strives to show her subservience to the protagonist's sadistic dick. (Sadisdick?) No matter what he throws at them, anal, toys, leashes, cruel degradation, the threat of bodily harm, whatever, mom and daughter are both eager to take everything he dishes out. That's love, baby.
Nemui Neru's art once again brings the heat and intensity to the fuckfest. The ladies' bodies are displayed to advantage with giant, juicy asses, blushing, starry-eyed faces, and sexy straps for days. It's hard to explain without sounding dry, but Nemui Neru's panel composition sure makes it hard to forget that you're reading hardcore sex. Just look at it: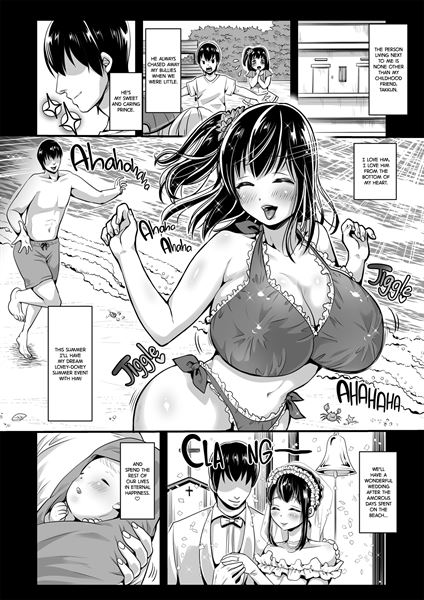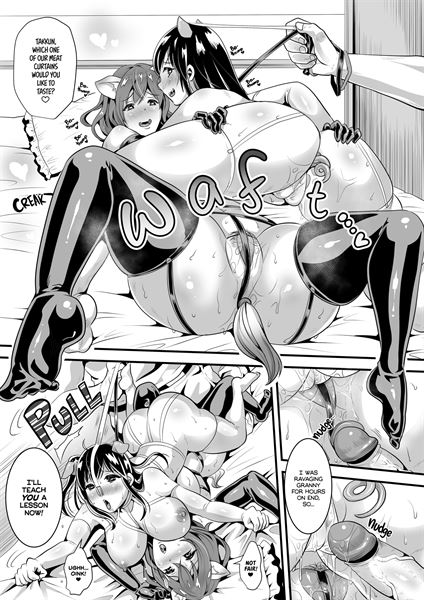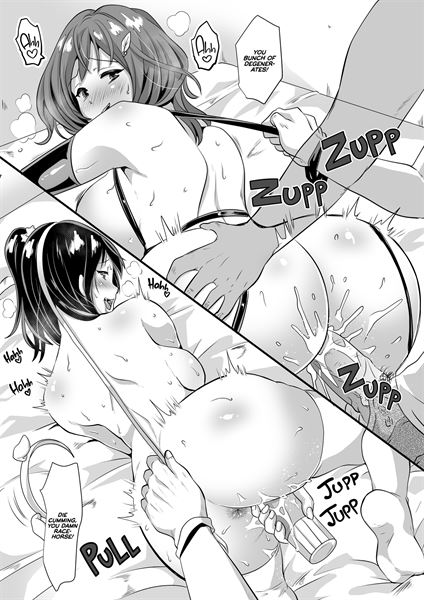 Gratify your curiosity with "This Time Her Daughter Is Looking at Me Like She Wants to Suck Me Dry and Guzzle My Cum All Day Long!" available now on the 2D Market store. If you missed the first half, or just can't bear a MILFless life, don't forget to pick up "A Lascivious Neighborhood Wife I Longed for Looks at Me with Eyes Screaming for My Dick"~