Remember around this time last year when we debuted Tsumetoro/Metro Note's incredible series Gentleman's Maid Sophie? And we mentioned that the artist had a multi-issue monster girl series (and a Patreon)? Well, we thought you might like to sink–and we do mean SINK–your teeth into some of that.

We're starting ways into the series–okaym most of the way through the series–but we're confident savvy, clever persons of taste such as yourselves won't be too lost in the ero plot to enjoy the ero hot (as it were).
Anyway, it's pretty simple: fabulously figured Foxy-chan is on a very serious mission: the bespectacled beauty is on the trail of a strange new drug that's been flooding the streets! To track down its source the meaty maiden has to infiltrate a gentlemen's club–as one of the waitresses! In a bunny girl suit!
Of course, no mere bunny suit can contain the fullness of Foxy's curves. Quite literally, the cups runneth over. But Foxy is a reserved girl, so she wears adorable, heart-shaped pasties to cover up. Obviously, they only make her more irresistible to the club's randy patronage.
Unluckily for Foxy, she catches the lascivious eye of a particularly horny old goat. He takes the liberty of rubbing some very special cream into Foxy's big nipples, driving the poor girl completely crazy! Eyebrow lovers rejoice! Tormented by arousal and shame, Foxy's thick, expressive eyebrows are constantly knitted together and her face is completely melted.
As Foxy struggles to keep her wits about her and get her job done, the club patrons sample her luscious body. Especially. That. Ass. It's not like breast aficionados will go wanting in this doujinshi. On the contrary, there's even lactation! It's just that Tsumetoro seems to have given Foxy-chan's huge, soft ass some special care.
But ass or tits, be assured: Tsumetoro is here for you.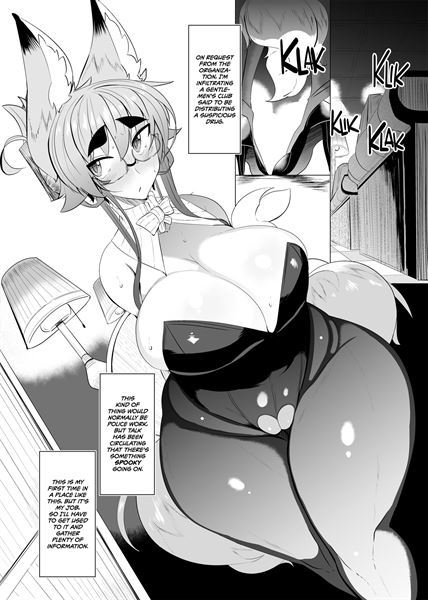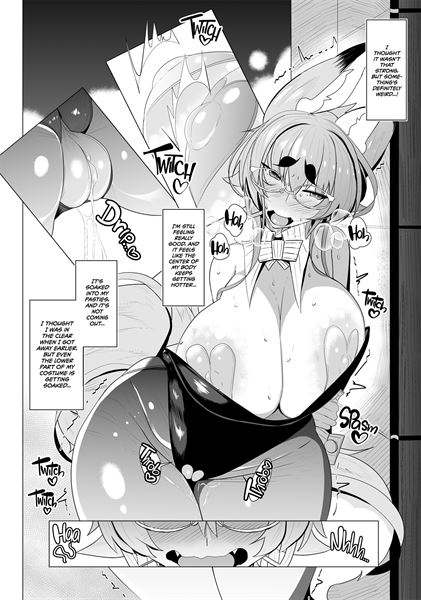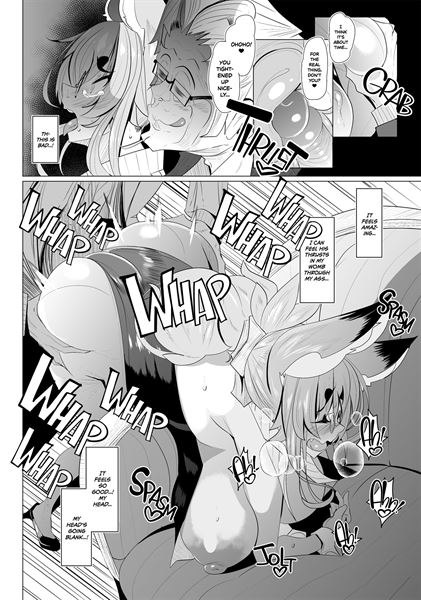 Find Kitsune 11 on the 2D Market store now And don't forget to check out Tsumetoro's excellent Gentleman's Maid Sophie series!