We've always loved Akikaze Asparagus's meltingly squishy girls and charming story lines, so it's with special joy that we announce our newest release from the circle: Fucking With Portals.
If a title that delightful isn't enough to hook your attention, here's one more word for you: kemonomimi. Yep, it's all animal ears all the time in this release. We're not even talking your standard bunny, cat, or fox. No, these are big, round, adorable mouse ears. Nazrin means business.

You could say this doujinshi is short on plot, or you could say it has the exact amount of plot it needs. The proprietress of a hot spring inn wants to pay Nazrin back for her help, so she invites the mouse girl for a relaxing stay. It's a little embarrassing, but it's not like Nazrin can say no!
However, the proprietress isn't the only one who wants to get square with her. A shadowy figure has a score to settle with Nazrin and her mice and he's acquired just the magic umbrella to do it. Using its power, he can connect his hands to Nazrin's body. Her sumptuous, stunning body. So, while Nazrin is winding down in the hot spring, he can wind her back up with caresses she can't avoid. Boom! Magic chikan.
If you've read other Akikaze Asparagus doujinshi, the art in Fucking With Portals won't let you down. If it's your first time, oh boy. We've said it before, but Akikaze Asparagus's art is a treat. Nazrin is a favorite of the author's and she's drawn accordingly: adorable in every single panel, but we'd be amiss if we failed to mention the special care given to her embarrassed, desperate face, and to Akikaze Asparagus's extra luxuriant vaginas. So soft you could sink right in.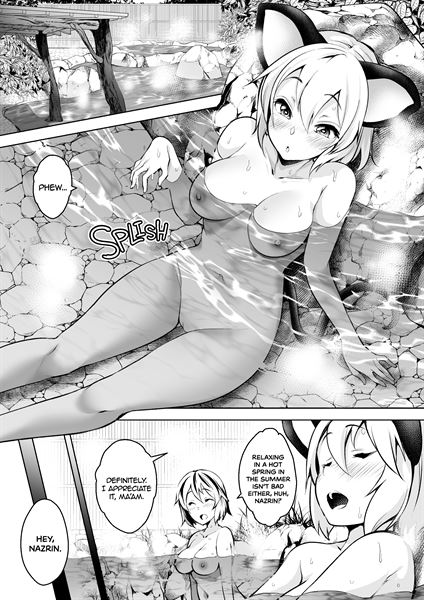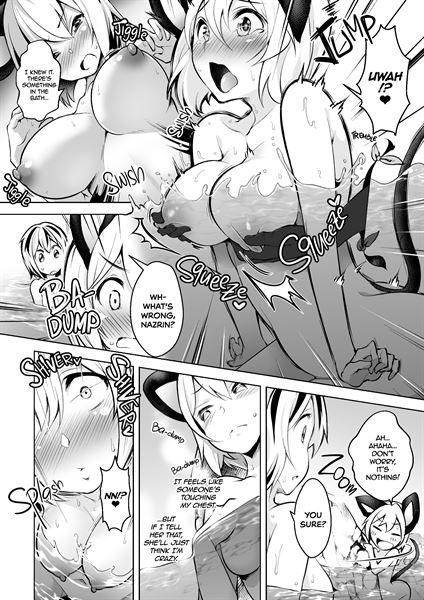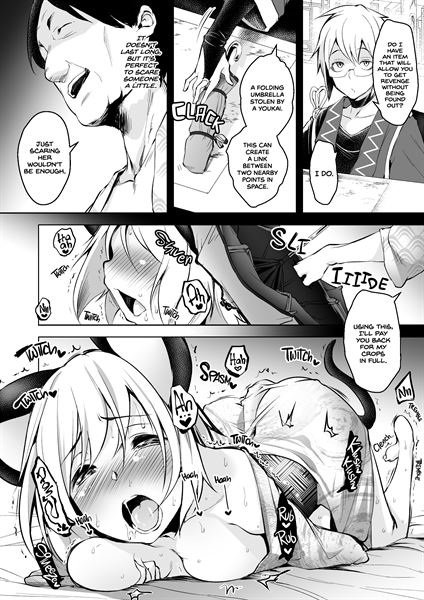 Don't miss Fucking With Portals available on the 2D Market store now. If you've missed Akikaze Asparagus's other work, don't sleep on their full-color releases!