Today we bring you a treat: the first issue in the "Chizuru-chan Development Diary" series of original (non-parody) doujinshi by our veteran circle Muchakai.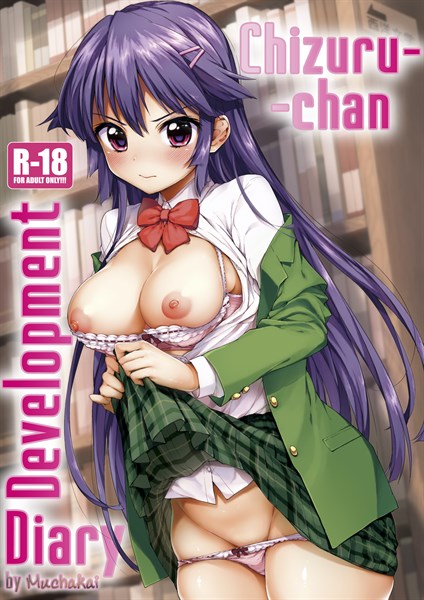 This doujinshi is just the first in the currently ongoing series. We're already working on the second issue and plans are in place to bring over the third issue after it's published on this year's Summer Comiket.
Returning readers who have read our top-selling series, "Chii-chan Development Diary" are already familiar with the main theme of this work: an innocent young girl coming to terms with her sexuality and masochistic tendencies (or getting broken in and corrupted by an older dominant man, if that angle is more to your fancy). We're absolutely delighted to be able to publish such a sweet romantic story completely uncensored and in English.
Synopsis:
On the surface, Shiina Chizuru is a proper (albeit a bit uptight) schoolgirl. Her sharp tongue and a sense of morality have gotten her in trouble with her peers and teachers on more than one occasion. Additionally, she carries a secret crush on one of her teachers, a young and dashing Tsukino.

However, everything changes after she accidentally gets involved in an incident involving embezzling school funds. In order to protect her beloved Tsukino-sensei from legal charges, she puts herself at the mercy of the fat middle-aged teacher Tamura.
Sample pages: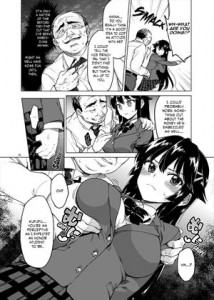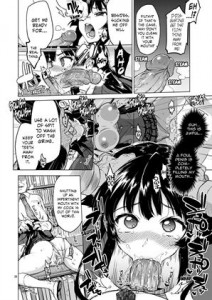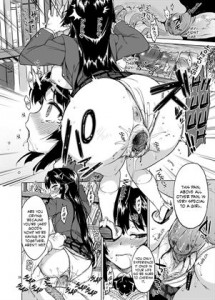 "Chizuru-chan Development Diary 1" is available right now in our online store.
If you're a first time buyer, you'll need to register a new account. After purchasing, your doujinshi will be permanently added to your online library, allowing you to download it immediately or read it anytime, anywhere using our online reader.