After bringing you 3 amazing and unique stories, Aoba Q Madou is back again, this time bringing you their first release inspired by the popular Girls und Panzers series, "Calming a Panzer High"!

This doujinshi brings a very unique look at the girl's tank on tank combat strategies and
gun maintenance
. The premise is that, while practicing tankery, the girls get too much into it and get overwhelmed by the excitement of combat, leaving them with raging boners (this is not a euphemism), a condition known as "panzer high".
As you would expect from AobaQMadou, it is fantastically drawn, with great attention to details, especially in the "guns" and "munitions" department. The doujinshi itself is split into two parts, with the first being Anglerfish Team's Miho and Yukari having a round of mutual "gun maintenance", while the second part is Turtle Team's office adventures with all guns blazing!
If you're a fan of futa and Girls und Panzer this is the book that you've been waiting for.
Here are a few pages to get you salivating: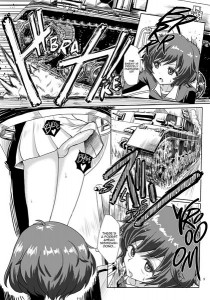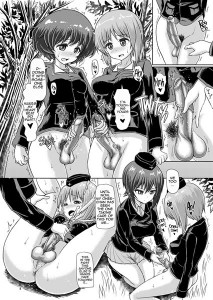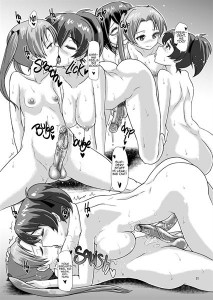 (As always, you can find the higher resolution pages on the store page.)
"Calming a Panzer High" is available on 2D Market store right now.