Today we're releasing a doujinshi that is two firsts for us: a first doujinshi by Sage Joh and a first Monogatari doujinshi.

As is evident from the cover above, the heroines of this doujinshi are Hanekawa and Kiss Shot, which puts the timeline in the Kizumonogatari period. And while post-Kizumonogatari Shinobu is very fine too, here we get to enjoy Kiss Hot at her peak performance, attribute-wise.
Plot-wise, the story happens when Hanekawa is giving Araragi "encouragement" before his fight with Kiss Shot. Unlike the novel/anime, here it progresses beyond just groping. From blowjob, boobjob to full-fledged sex, it makes you think that the story just can't get any better. And then Kiss Shot crashes the scene, and it gets better. Much better.
Art in this doujinshi is also really nice, in case it wasn't obvious from the cover page. Sage Joh draws both Hanekawa's and Kiss Shot's bodies in a very soft and supple way, while also allowing for a great range of facial expressions. The result is an art style that work equally well for emotional, comedic and erotic scenes.
A few sample pages to let you see what we mean: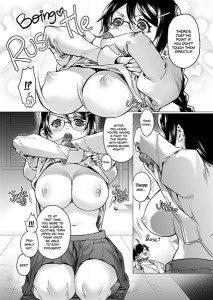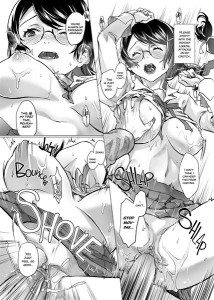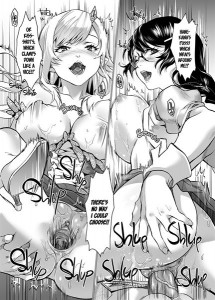 Chichimonogatari by Sagejoh is available now od 2D Market store.