Appropriate for a doujinshi with a "first time" in the title, our today's release is our first Yaoi/BL book! The art style should be familiar, as it from our veteran circle Muchakai, but instead of a stubborn plump schoolgirl getting fucked into submission, here we have (a surprisingly plump) schoolboy getting fucked into submission!
Gender equality is a wonderful thing!

The plot of this doujinshi happens after the story of the source material, with Zero's friend Mitsuru being hospitalized in a coma. Desperate for cash to pay for Mitsuru's hospital bill, Zero turns to selling his body. The man that first take on his offer turns out to be a typical Mucha villain: sleazy, perverted and sadistic middle-aged man. Through the course of the doujinshi, we get to see in detail how he "develops" Zero.
This book will tickle the fancy of both Mucha and BL fans. Zero's reaction while he's being boned, as well as the expressions he makes as he's slowly falling into debauchery are a joy to watch.
As usual with Mucha, artwork is incredibly erotic. Just look at these sample pages: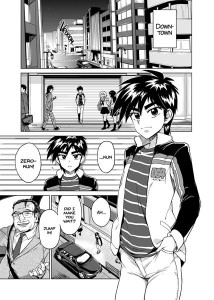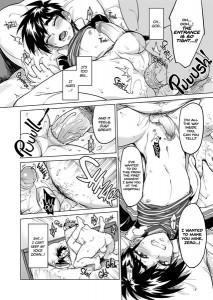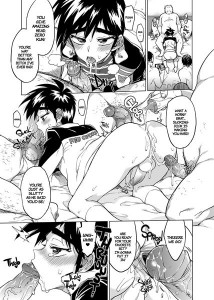 "Zero-kun's First Secret Time" by circle Muchakai is available on 2D Market store right now.