This week, we've got a new release from Triangle! The artist is Usashiro Mani whom you might know from one of ours previous releases, "You'd Better Be Thankful That You're Getting a Super Energetic High School Girl Like Me For Free!". As you can see, this circle is really attached to their naming conventions.

So, what do you get in the comic? 18 full-color pages, and that's not counting the title and credits, featuring the titular princess and a boy in two sex scenes. Unlike the author's aforementioned doujinshi, which is very straightforward, people who like some more setup and character introduction will be very happy with this release.
The main heroine of the story is an absolutely adorable, cute, naive girl who has no ulterior motives whatsoever. Definitely none. The sex scenes are pretty vanilla, and, as usual, totally uncensored.
Here are some samples of the art on offer: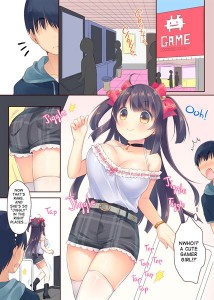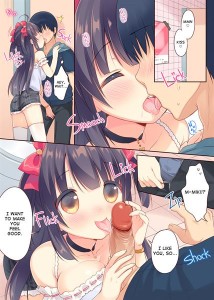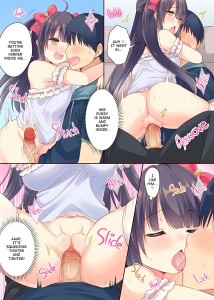 Arcade Princess And a Virgin Boy Who Make Out And Have Lovey-Dovey Baby-Making Sex by circle Triangle! is available in 2D Market store right now!