It has been a long road, from the first to the last chapter, but we're finally here! After following her for seven chapters, it's finally time to see our lovable, ditzy, pervy futanari girl Tomoe graduate!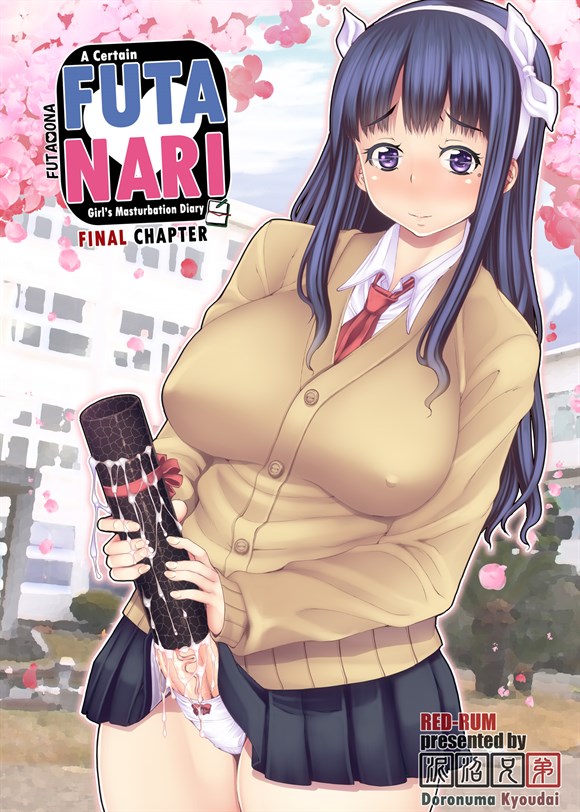 The graduation ceremony is actually in the second half of this doujinshi and is a truly glorious way to finish the story. In the first half, however, we see all the Tomoe's school escapades between the summer break and the graduation. You though she's had enough, with all the hijinks that happened in the previous chapter? You though she'll stop escalating her masturbation habits? Well, Tomoe is here to prove you wrong.
Back in chapter two, she barely contained her boner during class and ran out during recess to release all the pent up frustration. In this chapter, she no longer tries to contain it! It just spills out during class. In chapter one, she hid in the toilet stall while fantasizing. In this chapter, she no longer hides. It's endearing to see all that character development and how brazen she has become.
Here are a few graduation photos from her diary. Tomoe will always be able to look back at these with nostalgia: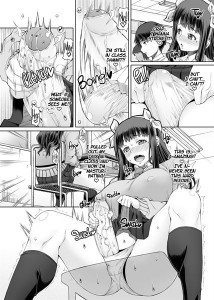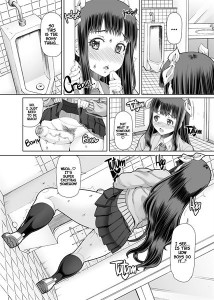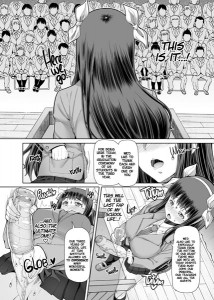 A Certain Futanari Girl's Masturbation Diary Final Chapter is available for sale in 2D Market store.