Sagejoh's last release in our store was a wonderful Bakemonogatari doujinshi, Chichimonogatari, and today, we're following that up with a "Kabaneri of the Iron Fortress" doujinshi. The show was well-regarded for it's great character designs (female in particular) and Mumei looks absolutely gorgeous in this doujinshi. It also has the most porny title of all doujinshi be published so far: "I Want to Get Stuffed Full with a Healthy Filling of D***!". Censorship of that mysterious final word is intentional, by the way.

Mumei is paired with Biba, her brother/savior/leader and the one who turned her into a kabaneri. In the show, Mumei needs medicine to keep functioning. This being an ero doujinshi, the medicine is a bit different than what's portrayed in the show, as we're sure you might imagine. And that's as far as the plot goes. Let's be honest, if you were here for deep story and not for great and memorable artwork, you wouldn't care about Kabaneri in the first place.
Biba begins administering his "medicine" very quickly and the 20 pages you get are full of action. While Mumei might seem shy at first (something you might not expect considering the title of this doujinshi), she changes her tune by the halfway mark and Biba plays along it.
If you aren't familiar with Sagejoh's art, you should drop everything and go read Chichimonogatari right now! To give you some instant gratification before doing that, here are some sample pages from this book: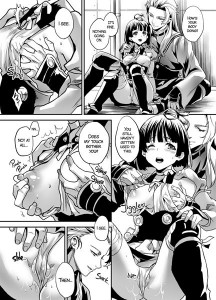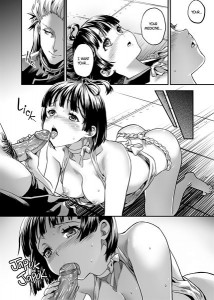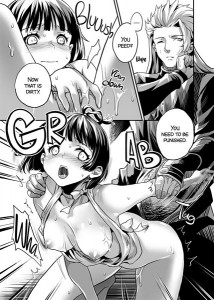 I Want To Get Stuffed Full With a Healthy Filling of D***! from circle Sagejoh is available now in our store.