Oppai lovers, rejoice! Today, we're bringing you the 4th installment of Toybox and Kujira Logic's Look, Master! Boobs!! series.

As per usual in this series, this doujinshi is split in two halves, with the first part being drawn by Kurikara. In it, Tamamo is shown being upset with her master, who is spending a lot of time with other girls. Her jealousy pushes her to decide on a cruel and unusual punishment for her sly master. You guessed it, he gets a forced boobjob! Her master doesn't seem to particularly mind this form of "punishment", so Tamamo decides to at least make sure he has no energy left for the other girls.
In Kujiran's half, we start with Red Saber showing off a new nightgown to her master, followed by (surprise!) a boobjob. As this seems a daily routine for them, they get right into it. Finally, we have a short scene with Passionlip. Her master calls her in for an important mission. Yup, a boobjob. You see a pattern here? Her confusion is ignored by the master who takes the initiative this time in, what's probably the first time in this series, a reversal of dom and sub roles.
If you haven't read the older releases in this series, here are a few sample pages: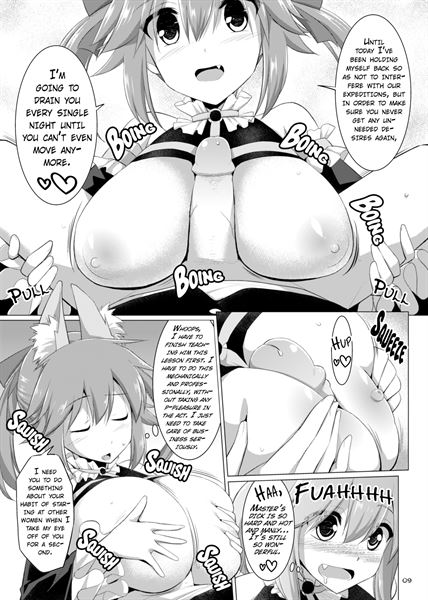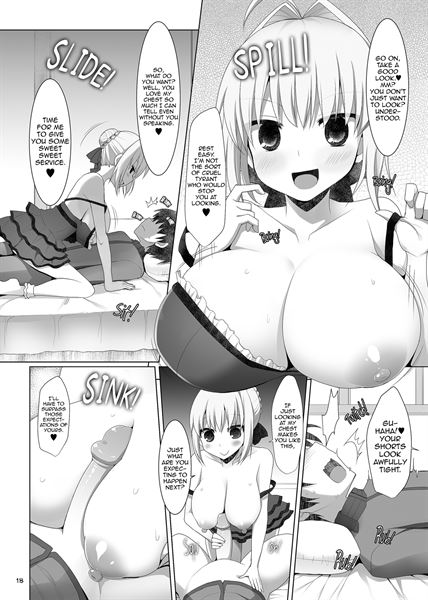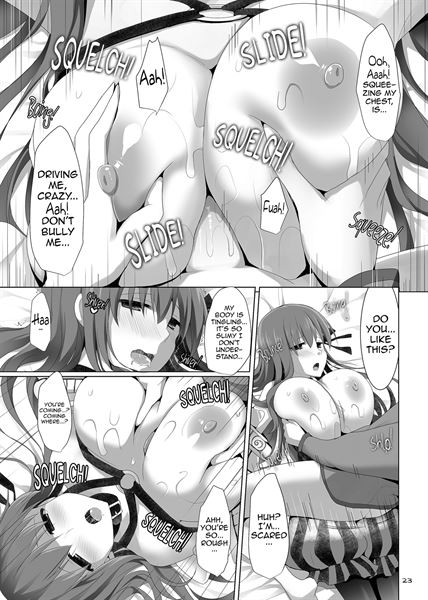 Look, Master! Boobs!! 4 by circle Toybox and Kujira Logic is now available in our store.