This week, we're continuing the streak of releases from recently announced circles with something really special: the original doujinshi is by circle Labomagi is titled "The Perverted Virgin Public Morals Committee Member's Secret Naughty Request". Before we start singing it praises, just look at this amazing cover illustration:

She looks wonderful, doesn't she? Well, her personality is even better: she's 100% slut. Now, you might think that's not all that strange for ero doujinshi, but rarely do you find a heroine that says "I'd like you to fuck me senseless" in literally the first panel, like our girl Saki over here does. For the record, our nameless protagonist is taken aback by this as much as you would expect for hearing something like that out of the blue. Seeing his confusion, Saki unbuttons her shirt and lifts her skirt, showing that she's been wearing sexy underwear to all classes, more or less recreating the scene from the cover illustration.
We're only on the second page, by the way. On the third page, she's already giving a deepthroat blowjob with heart-shaped pupils in upturned eyes. The ride only gets wilder and wilder for the next 20 (!) pages!
In an interesting twist, the doujinshi shows Saki being a virgin prior to this encounter and gaining her sexy skills by solo practice. The moral of the story is that when you're aiming for unrealistic wish fulfilment in a character, you shouldn't half-ass it. Hamming it up to eleven and just rolling with it seems to be a winning combination! The fact that Saki is also supposed to be responsible for maintaining morals in her class, just hammers in the fetish fuel!
Takeda Aranobu (the main artist of Labomagi)'s art does justice to this kind of story: not only are Saki's curves incredibly well drawn, her facial expressions are amazing. She's either one small step away from ahegao or simply melting with joy on pretty much every panel. Interesting enough, she never goes full ahegao and stays in control the entire time. She's basically perfect, in case you didn't figure that out by now.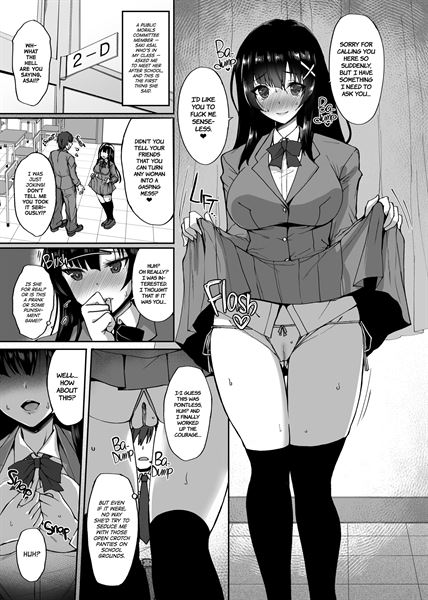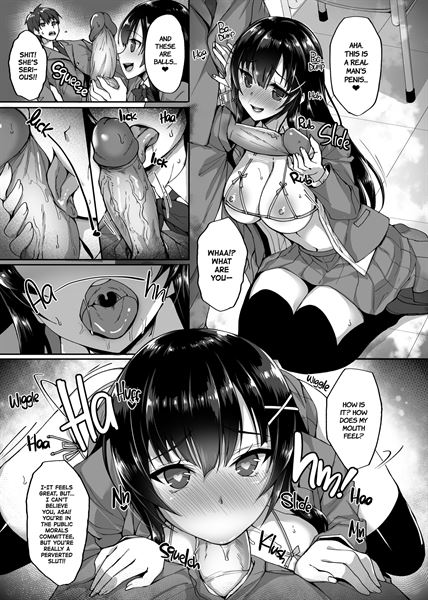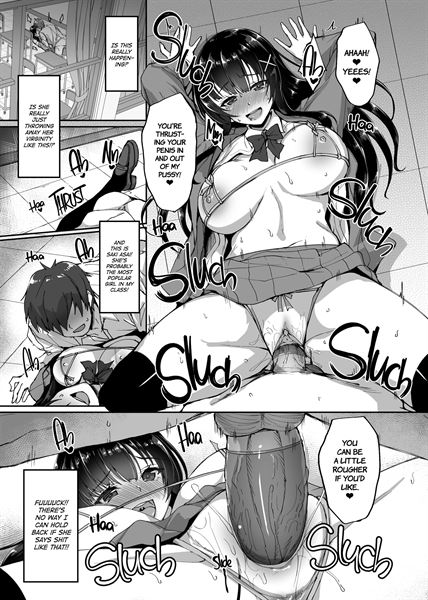 One final note regarding the circle name: the author's been somewhat inconsistent with romanizing the name, so you'll find "Labomagi", "Rabomaji" and "Laboratory of Magic" floating around. After consulting with the author, we settled on "Labomagi" to be the canonical way to do it.
"The Perverted Virgin Public Morals Committee Member's Secret Naughty Request" is available on 2D Market store right now!