It's summer! So you know what that means: sun, beach, sea, swimming, playing and limited summer versions of all your favorite gatcha waifus. Luckily, you don't have to be a whale to have fun with the summer version of Scáthach! Today, we bring you "How Do You Like Your Master's Massage?" by circle Rorinoutage at an 100% pull rate after purchase.
This is our second doujinshi by Rorinoutage, after Hotaru Shidare Stays Over, that we published back in February. As the intro paragraph mentioned, this time we have a FGO parody at our hands. Though that's a bit of a stretch to say, since Scáthach is an actual mythological character, all of whom are in the public domain. So does that makes this book a half parody? A semi-parody? A meta-parody? Whatever it is, it's hot as hell.
And not just because it's set in the summer.
The plot revolves around the Master depowering Scáthach and then having his way with her. After a bit of protest, she gets in the mood and joins in. Simple, but effective. What's nice in this doujinshi in particular is Scáthach's characterization. She gets in the mood pretty quickly, but keeps denying for quite a while longer. If you're a fan of the situation where the girls is clearly enjoying herself, but keep frowning during the action (a kind of kinky variation on tsundere archetype, you could say), you're in for a treat.
Art is as good as you would expect from Shimantogawa, the main artist of Rorinoutage. Scáthach is just spilling out of clothes and once the clothes come off, her attributes keep spilling all over the pages. Leave it to limited summer versions to draw the most out of characters.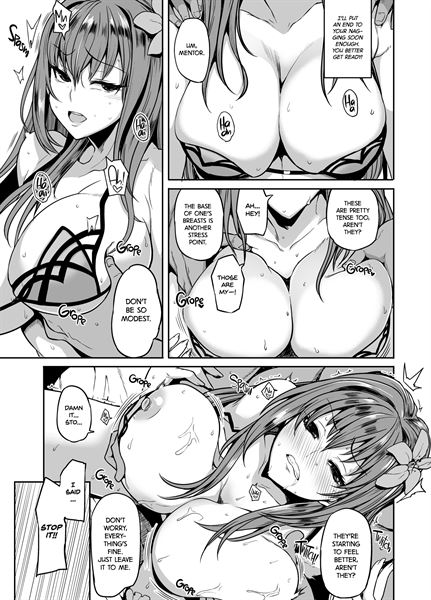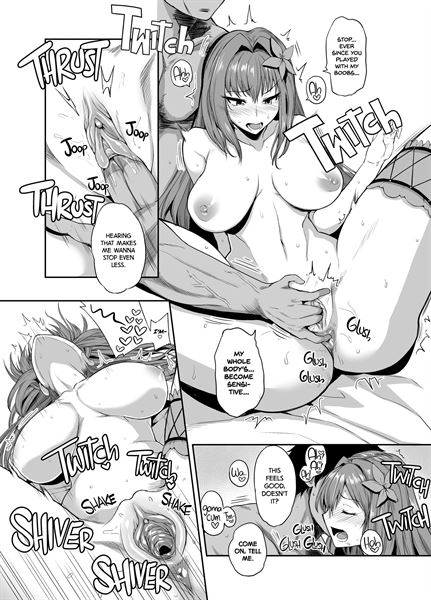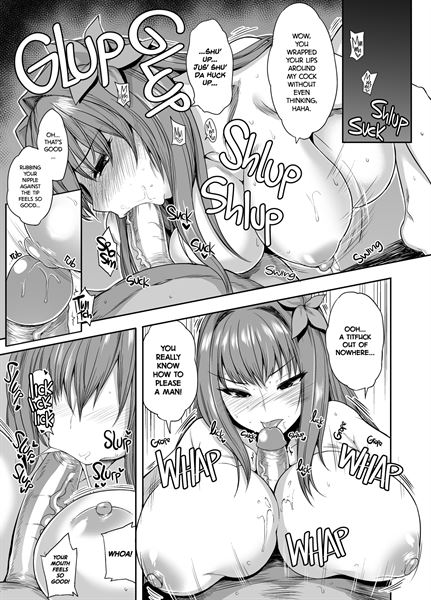 "How Do You Like Your Master's Massage?" by circle Rorinoutage is available now on 2D Market store.