AobaQMadou is back, this time with a first chapter in a new Joint Futanari Practice spin off series. We also get two new character, one of which is a delicious shortstack that is featured on the cover together with Rin. So, without further ado, we present you Futaman! -After School Raw Sketch-.

If you know anything about Futaba Yodomu, the main artist behind Aoba Q Madou is that they pull no punches. That actually caused their Patreon page to get temporarily suspended recently for posting too many futa penises. The horror! Putting that aside, this doujinshi also feature a ton of futa penises, primarily those of Rin and Kukuri, the new character from the front cover. The two of them do a lot of posing for Zaki's sketching practice. Zaki (full name Hinezaki Yuri) is another new character who doesn't get naked in this chapter, but will get her own chance to shine in the next chapter.
Rin and Kukuri get a lot of action, though, starting in the school's gym storage room and eventually moving to the shower. Rin is a bit reluctant about the whole thing, considering she's currently in a relationship, but her libido is too big for Milky to handle on her own, so all is good. The supernatural elements are toned down in this chapter, but don't worry, futa magic will return in future chapters.
Yodomu's art is as good as ever, with all the characters being incredibly cute, even when doing naughty things, and futa penises being on display in full glory, drawn in high details.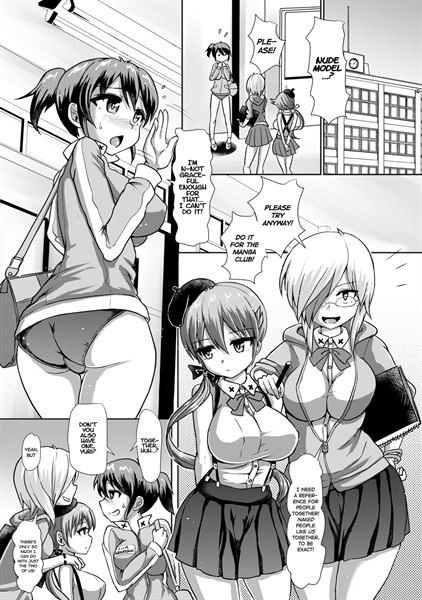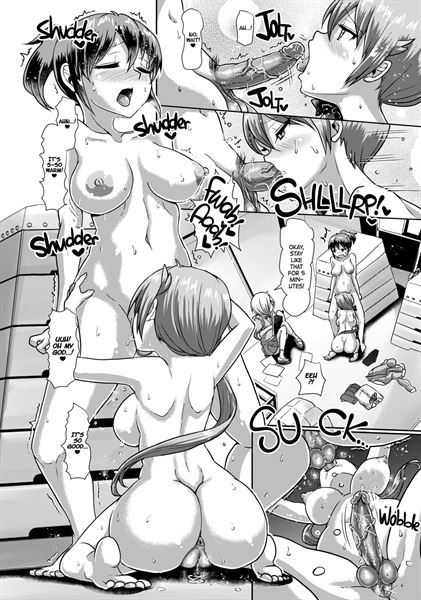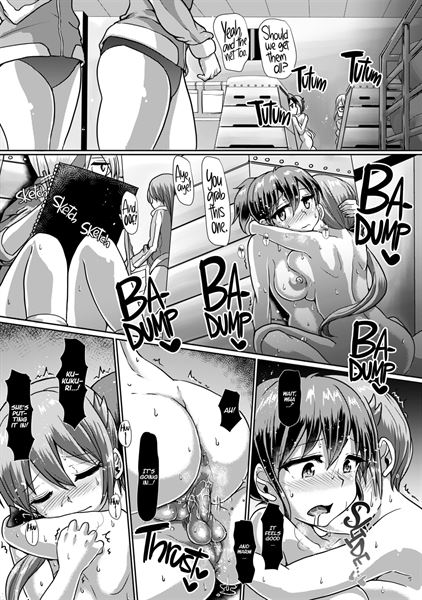 And before we get any questions, the release of Futaman 2 is planned, but Joint Futanari Practice 4 and a sequel to Calming a Panzer High will come first.
Futaman -After School Raw Sketch- by circle AobaQMadou is available now on 2D Market store! You can also support the author on their Patreon page.