That lol in the title of the post is actually part of the title of the doujinshi we're releasing today and not our attempt to be funny. We're definitely not above using dumb jokes, but this one is not on us.
The content of this doujinshi is not a joke, though: 49 pages of full color manga! Without further ado, we present to you the first (of hopefully many) doujinshi from circle circle Ue Ni Aru Mikan on 2D Market: "What Happens When You Gender Bend Close Friends With A Magic App lol".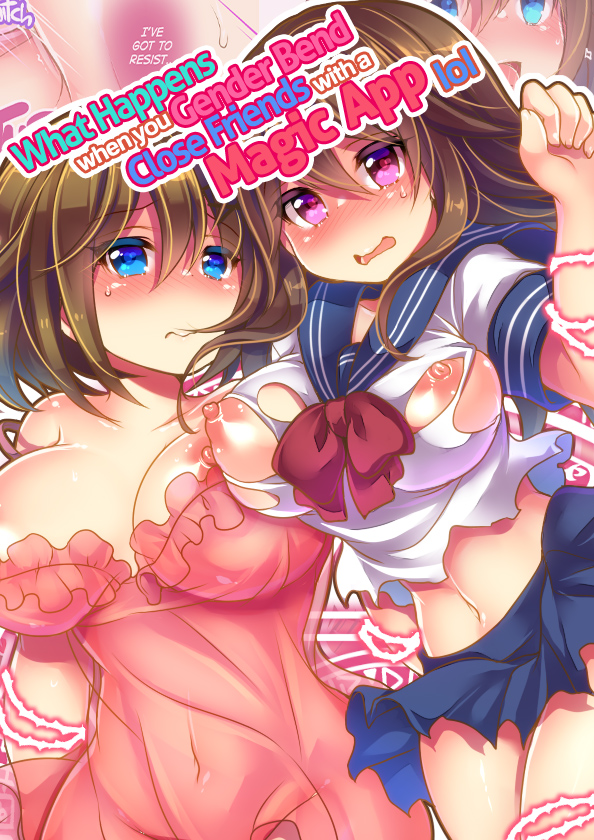 By the way, one of the two fine ladies from the image above is the protagonist. Yes, the male protagonist. The "Gender Bend" in the title is not for show and not even the main character is spared from it.
This kind of TSF story is something Reitou Mikan, the main artist behind Ue Ni Aru Mikan, as well as Kokonoe Kei, the writer, are quite familiar with: they've published several stories with those themes in collaboration with Amulai Sweets Factory circle, before starting to work under their own name. In this particular doujinshi, the story revolves around our protagonist discovering a magical mobage on his phone. It allows him him to "capture" real people, customize them and then re-summon them to the real world. The main character first does that to his older sister, turning her from an unattractive delinquent to a cute sweet young sister with giant boobs. Things escalate when he also does it to his (male) game buddy.
While this sounds like a plot for a mind control/corruption story, and those elements definitely make an appearance, they are downplayed. The focus is on the fact that the protagonist's friend, and later the protagonist himself, are being magically forcefully transitioned to the opposite gender. Similar to the mind control elements, this has the potential to be pretty creepy, but Reitou Mikan's art makes it cute and sexy. The conclusion is that there's nothing that cute art can't improve!
Despite saying the art is cute, the characters are not drawn in a childish way at all. In fact, all female (original and transitioned) characters sport ample bosoms and abundant backsides. If we weren't explicit enough, here are a few sample pages: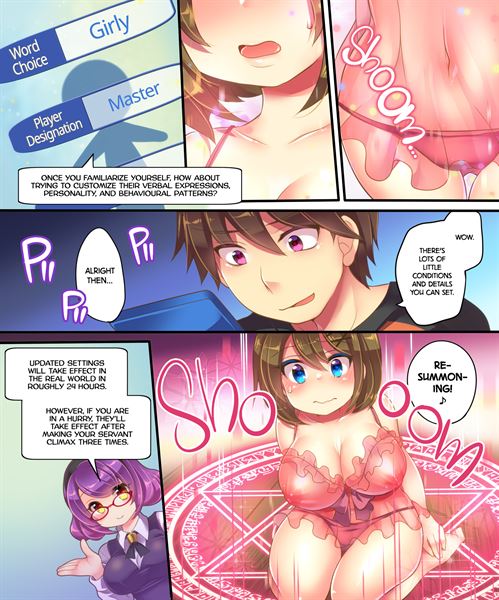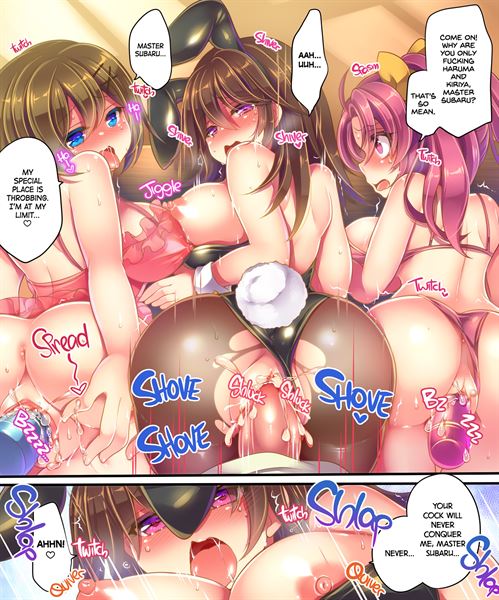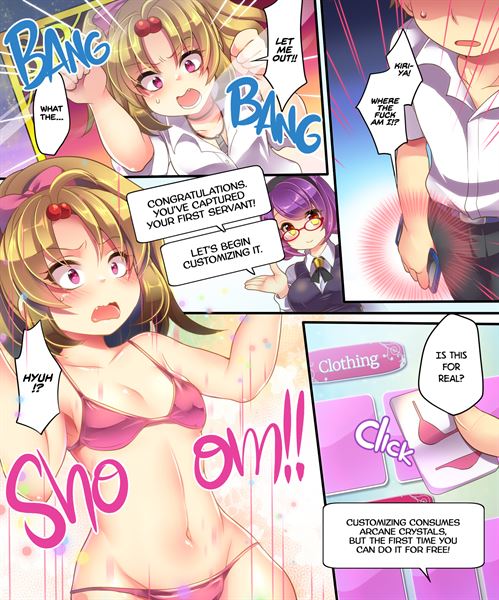 What Happens When You Gender Bend Close Friends With A Magic App lol by circle Ue Ni Aru Mikan is available now on 2D Market store.