If you've paid attention to the colophon of our first Ue Ni Aru Mikan release, you may have noticed the name of the circle that is in the title of this blog post: Amulai Sweets Factory. There they were credited for "Collaboration". The connections don't end there, though: this doujinshi also features the same themes of TSF and involuntary gender bending. This time there's no mind control, but instead, we have some light bondage. If that piqued your interest, read on! "I Wanted to Have a Lesbian Get a Taste of My Cock, but I Got Turned Into a Girl Instead" might be right for you.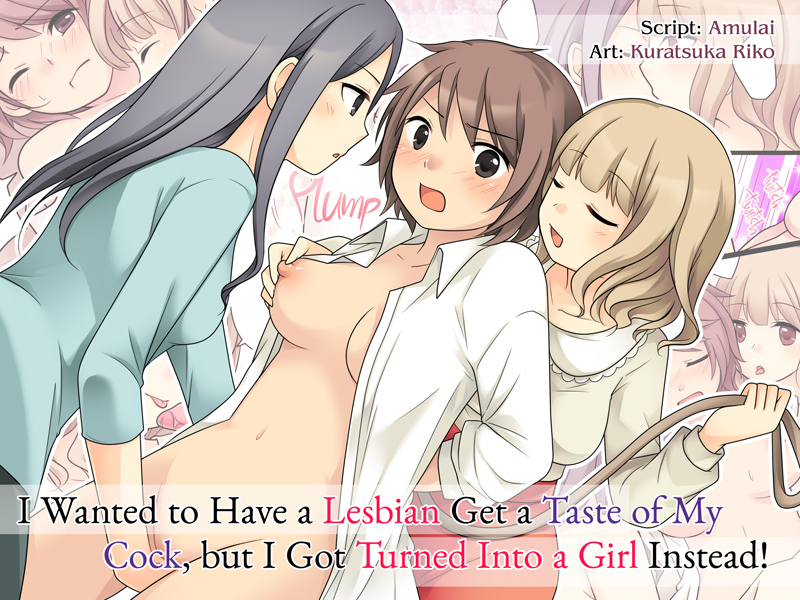 With a title like that, there no real need to talk about the plot, is there? It should be enough to tell that the girl that's front and center to the cover page above is our protagonist. At the start of the doujinshi, he's a douchebag guy, but as the story goes on, she gets turned into a cute girl. The whole point of the story is that she initially feels a level of body dysphoria, but through sex with the other two girls that are on the cover, she comes in tune with her new body. Or cums in tune, if you wanted to be unnecessarily punny.
Despite the superficial similarities to the story in the previously mentioned Ue Ni Aru Mikan doujinshi, this doujinshi takes a different focus: it centers on a single character and focuses mostly on their internal transformation and acceptance of the new gender. There are also no dicks involved in sex, if that's what was bothering you. The art style also reflect that. Kuratsuka Riko's style is more reminiscent of josei manga and it's clean lines and muted palette fits well in story featuring an (eventual) all-female adult cast with some dark undertones.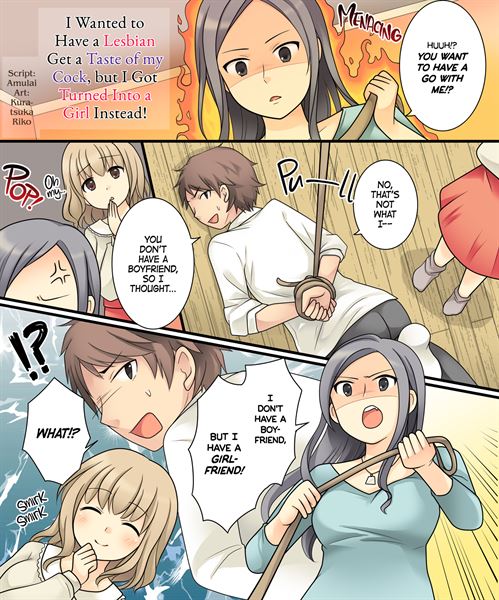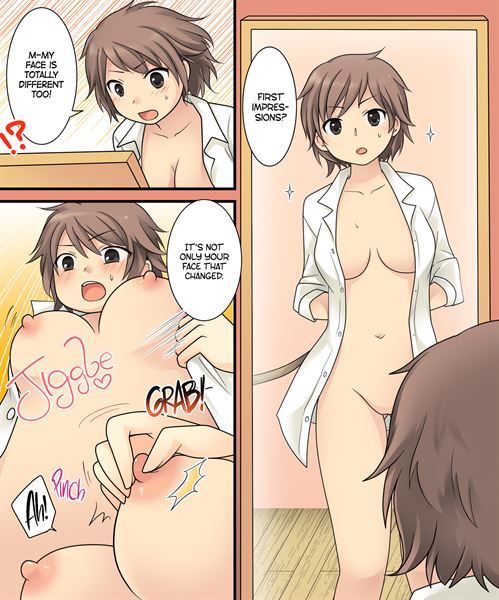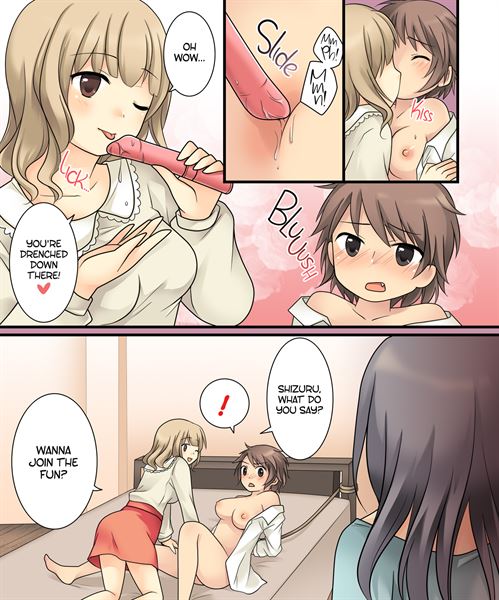 If any of the above strikes your fancy, you'll be glad to know "I Wanted to Have a Lesbian Get a Taste of My Cock, but I Got Turned Into a Girl Instead!" is available right now on 2D Market store.