Second serving of LOFLAT's Food Wars doujinshi is ready! Featuring a well made pair of plump rabbits, still raw and juicy in places. We'll refrain from bad food puns, but we will not refrain from serving you the sequel to Erina's Secret Recipe, titled simply Secret Recipe 2!

"Erina" was removed from the title probably because she's no longer the only heroine. If the cover didn't tip you off, Alice plays a worthy co-star to Erina in this doujinshi. And yes, there's symmetrical docking in the doujinshi itself: the cover is not lying, thank you very much.
As the story goes, Alice stumbled upon Souma and Erina having fun (see Erina's Secret Recipe) and took some photos for personal enjoyment. She then uses those photos to blackmail Erina into joining her in cosplaying as a bunny girl. Alice's thought process is sometimes truly incomprehensible, even if we can't deny the amazing results it produces. Anyway, Souma gets a boner, Erina gets flustered, Alice gets competitive (and a bit sadistic) and threesome ensues. A traditional Japanese recipe for a great ero doujinshi!
Prime's artwork has gotten even better since the prequel and a boost in confidence is also noticeable. Where the art of the prequel was more conservative, Prime has really let loose here, with often off-model and chibi characters used to add punchlines to jokes. And since this is a lighthearted doujin with Alice in it, of course there's going to be a ton of humor present. On the ero side, having two heroines means more attention needing to be given to the character's anatomy to make their bodies "work together" on pages. The aforementioned symmetrical docking is just one example, but there's also a double blojob and even the girls lying on top of each other while Souma pounds on. All of those poses look amazing, so Prime was definitely up to the task.
A few sample pages to prime your palate: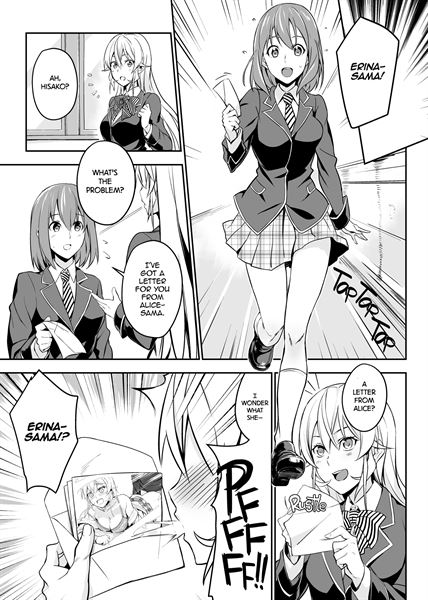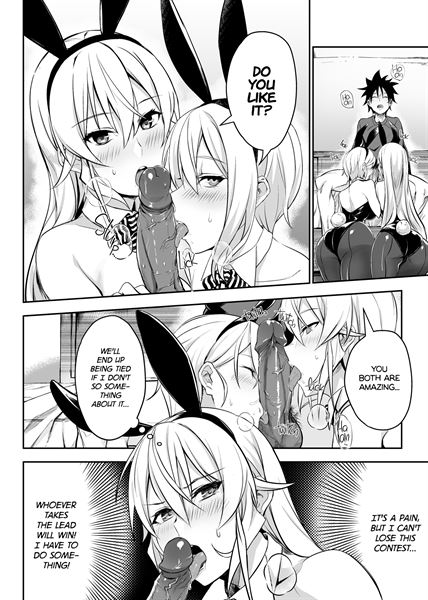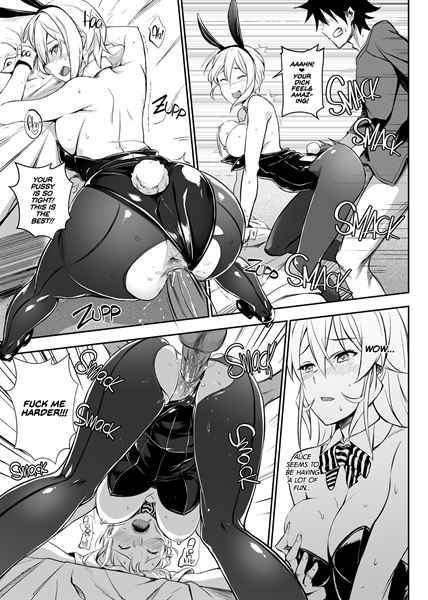 Secret Recipe 2 from circle LOFLAT is available now on 2D Market store.