After we put out their debut work, a full color Precure parody, we decided that the next release from circle Meat Field that we'll work on is going to be an original doujinshi. The sequel to Cat's Toy is still in the pipeline, don't worry about it, but today we have something different in its place: an original milf cheating story aptly titled "I Shouldn't Have Gone To The Doujinshi Convention Without Telling My Wife".

This doujinshi is categorized in Japan as a NTR story, but there's no cuckolding here, just pure cheating (although one could argue that the husband is a natural cuck for not having lots of wild sex with his gorgeous wife, leaving her sexually frustrated as the result.). Our heroine, Yumiko, is left home alone as her husband leaves on a business trip (it's implied he lied and just went out to Comiket). She discovers her husband's porn cache and gets horny after reading a bit through it. The the neighbor's kid, Kazuya, comes over to deliver some handouts to her and catches her in the act…
You can guess where the plot goes from there on. What's interesting about the way things develop in this doujinshi is that there's no rape, explicit or implied, which is the usually staple of this kind of stories. Kazuya's very assertive and even pushes Yumiko down at one point, true, but she gets into it rather quickly and after a doorbell rings, is shown having no problems pushing him off her to get to the door. In other words, everything that happens between Yumiko and Kazuya is completely consensual, making the whole "hot wife cheating on her husband" angle that much hotter.
Minamoto's art also fits the story perfectly, with Yumiko drawn in a way that really emphasizes her status as a milf. We made a joke about the beauty spot in the caption for the cover page above, but little things like that, when combined with the very mature way she's drawn, really do make a difference. And hey, if you don't really care about any of that, just know she's thicc and busty. Just look at these sample pages: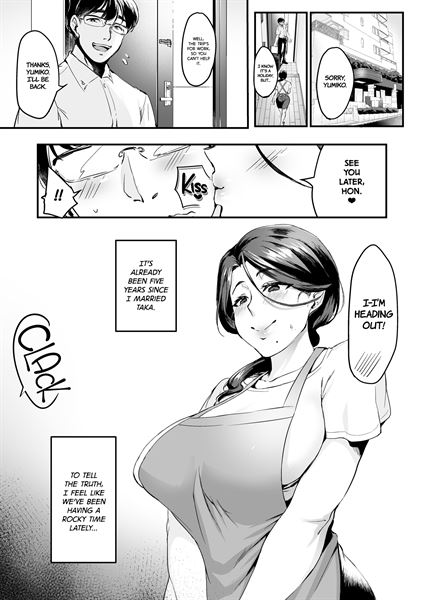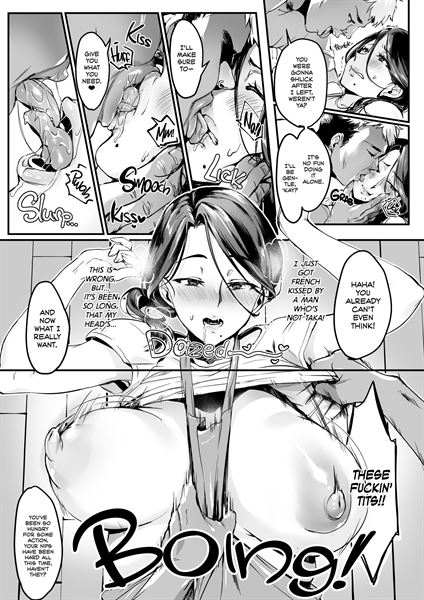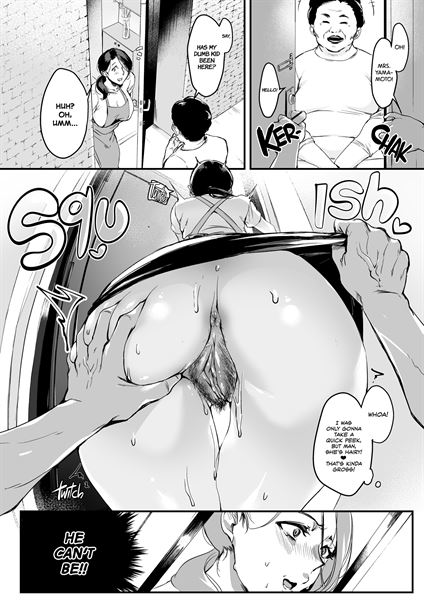 Unf!
"I Shouldn't Have Gone To The Doujinshi Convention Without Telling My Wife" is available now on the 2D Market store to fulfill all your milf cheating needs~