The first of new circles is here! We're starting with the first chapter of Kleitos' "Vengeful Elf Liselotte" series, titled "The Futanari Lust Mark of Endless Climax". With a title like, not much can be added, so let's get stuck in.

Ryuunosuke, the artist behind circle Kleitos, has been uploading art to the internet since 2007 and drawing doujinshi since 2008. Almost everything they've done in these 10+ years have been parodies or derivative works. In that sense, "Vengeful Elf Liselotte" is unique: it is their first original story. And, oh boy, did they start with a bang.
The girl on the cover is Liselotte, your typical overconfident elven mage who strolls into the den of a powerful tentacle monster armed with nothing but a single powerful spell devised specifically to to defeat said betentacled demon. It fails. She had no plan B. Tentacles ensue. The end. Oh, she also grows a dick along the way.
Before we proceed, let's take a moment to discuss "lust marks". We used that term for a (rather literal, we admit) translation of the Japanese 淫紋 ("inmon"). Normally, 淫紋 would be translated to "crotch tattoo" or "pubic tattoo" in Western fandom, but that wouldn't fit this doujinshi. As you can see from the cover page and the sample pages below, Liselotte's 淫紋 are not tattoos, nor are they carved into her skin in any way. Rather, they are magical symbols that float around body. Granted, the symbols have the typical heart/uterus iconography and one of them hovers in the usual spot, right over her crotch, but tattoos they aren't. Due to all of this, we opted for the "lust mark" translation.
This doujinshi is the first in the series of (currently) three-chapters-long story. Before you ask, we plan to bring over all three. What's interesting about the series is that despite being an outright dark fantasy with lots of tentacle action, the color palette is incredibly bright and saturated. The contrast between dark content and colorful art is something really unique, but we also feel like we had to warn you: despite the bright colors, this is by no standards a vanilla story.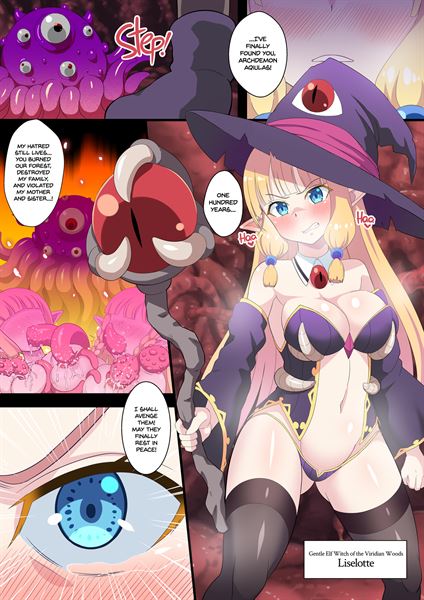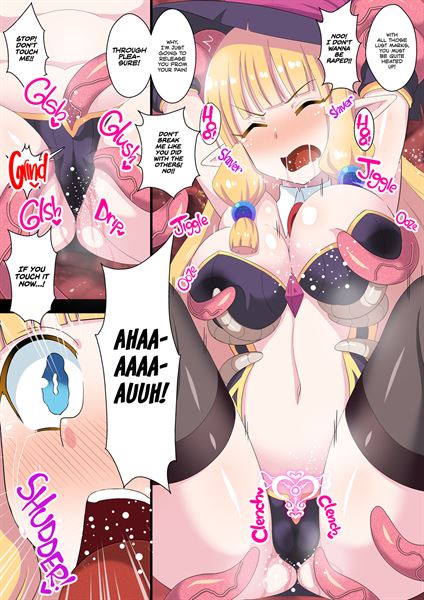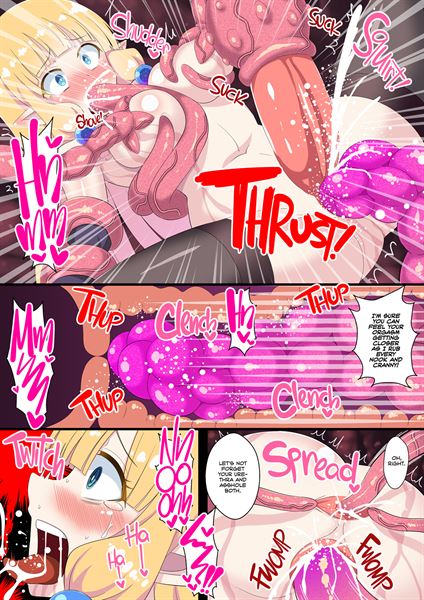 "Vengeful Elf Liselotte 1: The Futanari Lust Mark of Endless Climax" by circle Kleitos is available now on 2D Market store.