Today, we're making an experiment and publishing something different than usual: an ARTBOOK titled "PLUS ONE". And since it's drawn by Yana from circle Nekoarashi, you can bet this is something futa enthusiasts in particular are going to enjoy.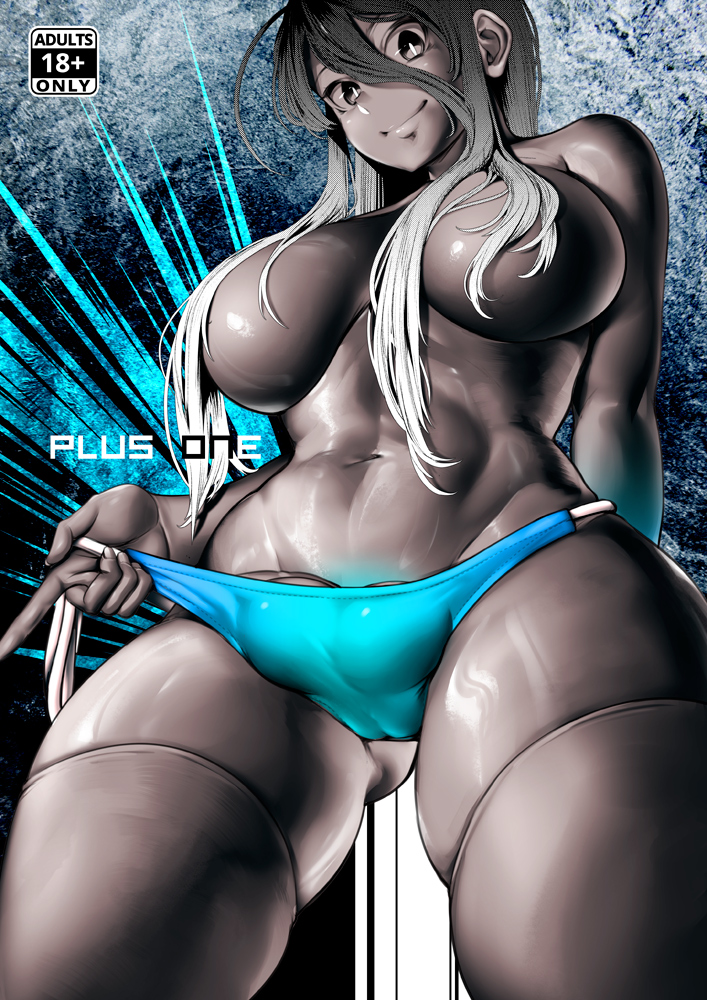 Not counting the cover page, this artbook contains ten gorgeous full illustrations ("full" meaning with a background and effects), five character illustrations of Nekoarashi's original characters (including Arashi Yagatake, who's pretty much the circle mascot) and two extra pages with some crazy ideas the artist drew for fun. Those last two pages also include some practical advice on how to rock tight clothing even when sporting a big junk.
What really makes this artbook stand out is the fact that it's not just a bunch of illustrations from Pixiv printed together in a book. There was thought put into every illustration, with composition, style and color palette being chosen carefully. To put it simply, each and every one of this illustrations could work as a cover page for a full doujinshi.
You can see this in this index page with illustration names: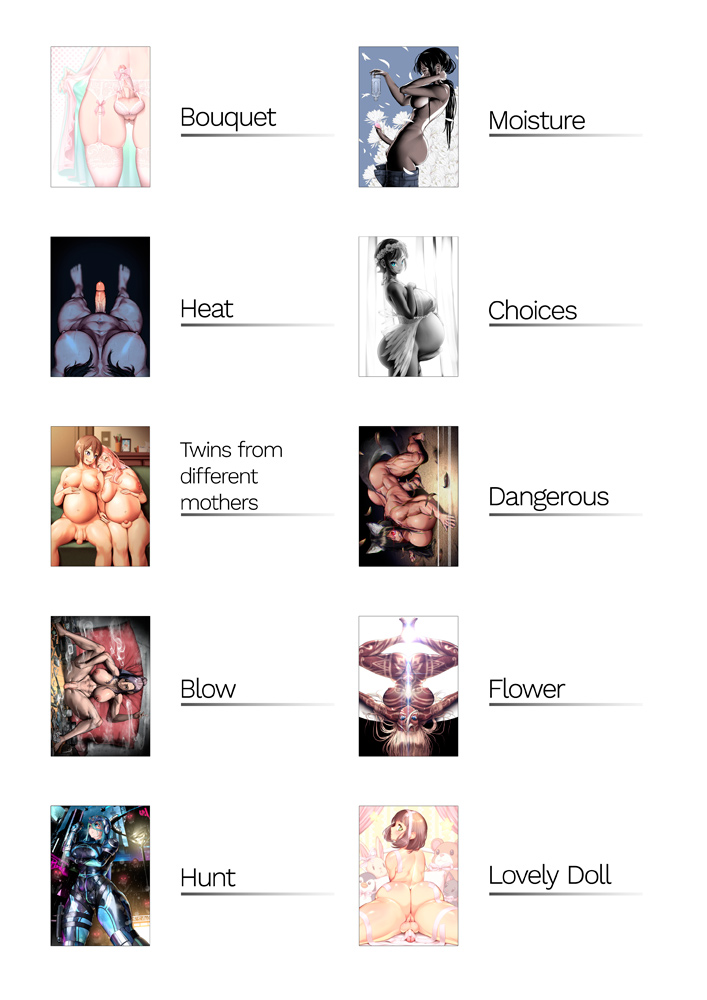 We'll leave the character illustrations and especially the two extra pages as a surprise to the connoisseurs of fine art who purchase PLUS ONE! Get it on 2D Market store!