This week's release is a fresh and tasty number from circle Meat Field. And when we say fresh, we do mean fresh: artist Minamoto debuted this title at COMIC1☆15, little more than two weeks ago! The artist was dying to write this extra juicy housewife cheating scenario and was kind enough to share the resulting half sequel with us. Mouth not watering yet? Let's dig in further.

If you read the first entry, you know that our heroine, Yumiko, is in a sexless relationship with her closet otaku husband. You also know she's getting her needs fulfilled by Kazuya, the young stud next door. While Yumiko's husband goes out to doujinshi events, his wife and her lover stay in, having the kind of sex hubby's standing in line, waiting to buy drawings of.
This volume pushes that angle even further: Kazuya comes calling and finds a MILF doujinshi in Yumiko's bedroom. He quickly intuits that Yumiko's been getting off to her husband's porn and realizes he has a golden opportunity on his hands. If Yumiko likes that doujin so much, maybe she can read it aloud? To him? While they fuck? For her part, Yumiko shows some ladylike embarrassment, but it doesn't take much coaxing to get her to read, and act out, the doujinshi's lewd lines. In other words: she's into it.
If NTR is your thing, this doujin has plenty for you. If the strong flavors of NTR doesn't suit your palate, don't worry: this one isn't likely to push your buttons too hard. You're free to indulge in the Yumiko's soft, mature body to your heart's content. Minamoto's not here to disappoint MILF fans. Yumiko ticks all the sexy, cheating wife boxes: beauty mark, curves all over the place, the perfect hairy, softened housewife pussy, and (on top of all that) an apron.
Just look at her go.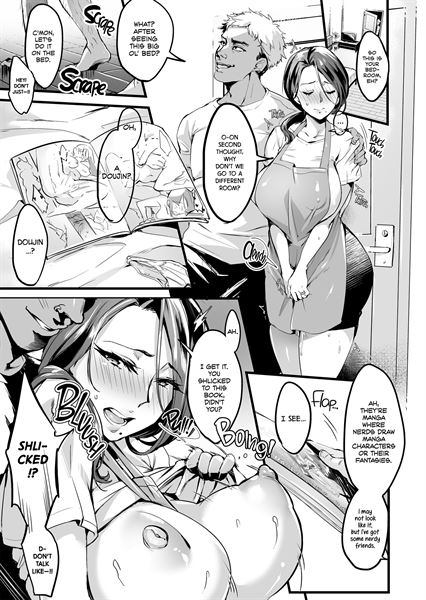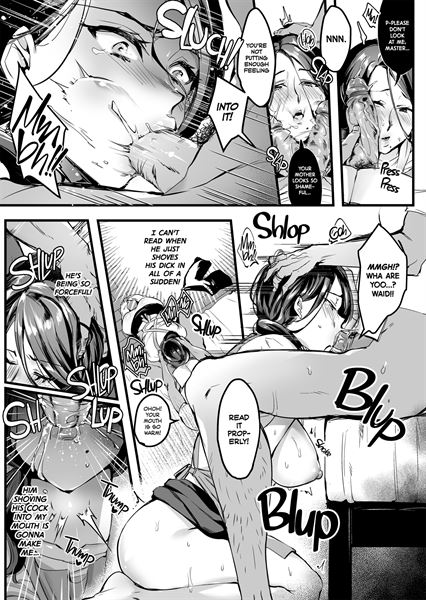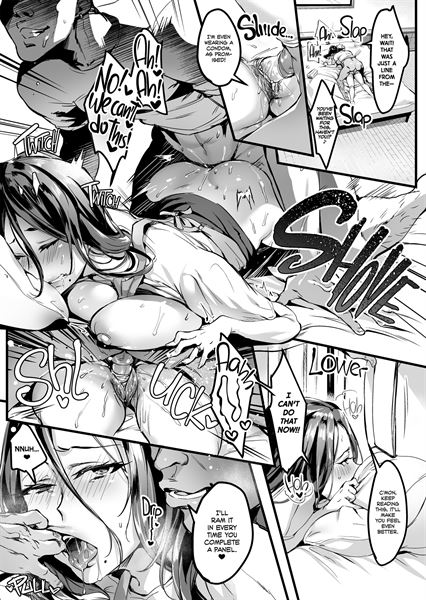 I Shouldn't Have Gone to the Doujinshi Convention Without Telling My Wife 1.5 is available now on the 2D Market store. If you missed part one, you can pick it up there, too.