If you've been looking at our releases from the last couple weeks and thinking, "This is all very nice, but it's all very nice. Where's my hardcore shit?" take heart. This week, we bring you VALKYRIA from Darabuchi of circle Darabuchidou and it's not nice at all.

This is one of those parody doujinshi that initially hews pretty close to the source material. Those of you who are already familiar with Valkyria Chronicles will recall the noble Selvaria giving herself up to the mustachioed Georg von Damon in order to save the life of her troops. VALKYRIA begins immediately after the gorgeous Selvaria's capture by enemy forces, but the plot deviates from the source material: Maximillian was captured together with her troops and Selvaria in no longer in a position to let her Valkyria powers go berserk.
Those of you who are intimately familiar with hentai plots will be able to predict where the doujin takes this situation. For everyone else: the deal Damon offers is straightforward: I'll spare all my other prisoners, including the prince, if you become my slave. Selvaria isn't just a commander with Valkyrie blood loyal to her country, she's also a woman in love. The choice is obvious.
And so is what follows. With Selvaria's assent still hanging in the air, von Damon springs into action. He strips her, takes a moment to play with the giant, squishy boobs that now belong to him, and then immediately shocks her to the core by eating her pussy.
Poor Selvaria doesn't stand a chance. But this isn't one of those doujinshi that ends with the heroine submitting to a brute. No, Darabuchidou doesn't pull that punch, instead, treating us to pages of the mindbroken, slutty Selvaria as she services her master's cock and bears his children.
Darabuchi's art is perfectly-attuned to this kind of content: Selvaria's body is always a bounty of soft flesh with soft boobs and long, shapely legs. Her face is expressive: shock, shame, and mindless pleasure are all depicted in faithful detail. And don't even get us started on that distended, pregnant belly…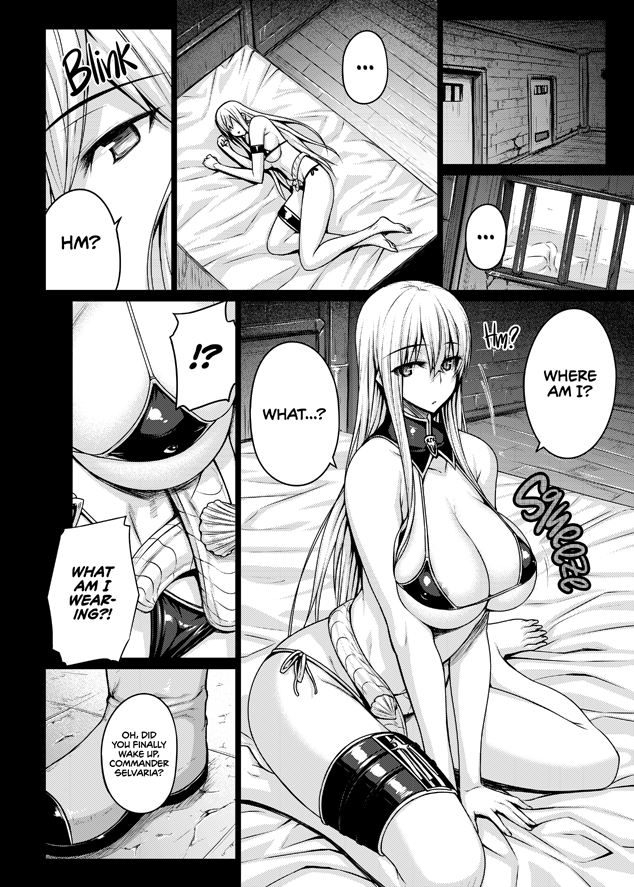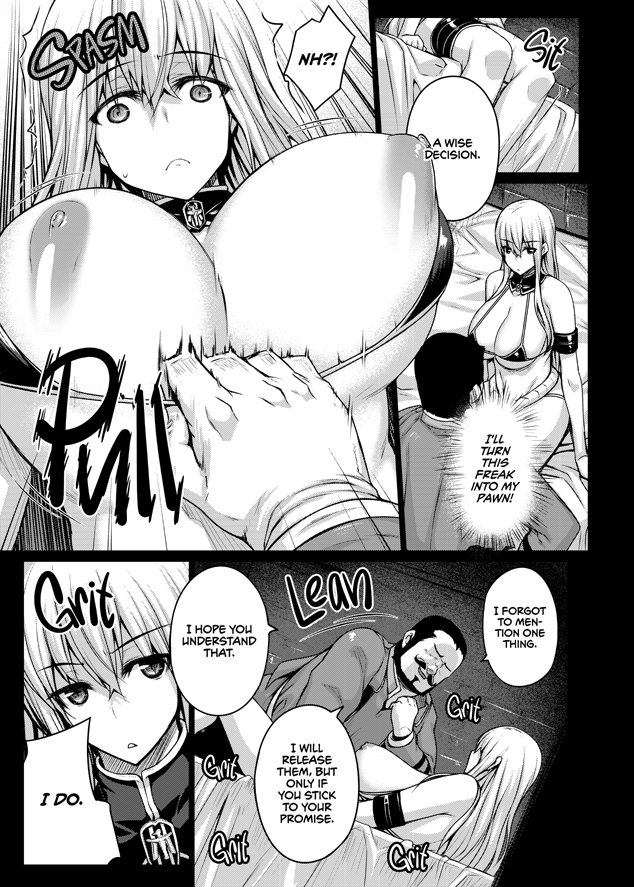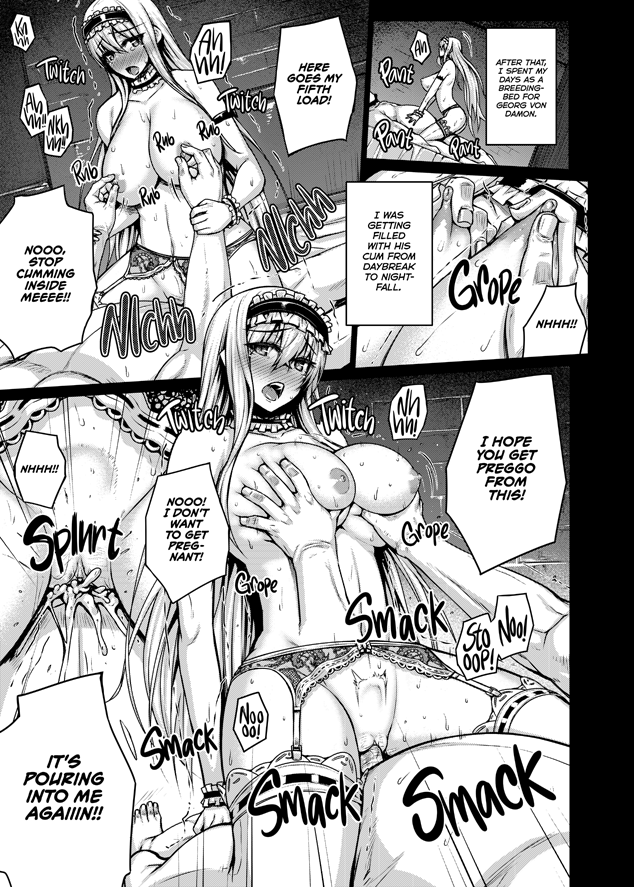 Satisfy your thirst for debauchery on the 2D Market store now.