Gather round, perverts, this week's release is something special. First and most obviously, it's our debut release from Aimaitei Umami of Circle Aimaitei. It also comes fully equipped with some of those real spicy tags: monster girl, succubus, futanari, femdom. More than that, though, it explores a niche no 2D Market release has ever touched. The title, "That Time When I, an Exorcist, Lost to Futanari Demon Cock", might hint you about which niche we're talking about.
More after the cut >:)
Did you guess? It's written on the cover and everything! This is our first futa-on-male release! In fact, it's only our second release to feature a boy getting anally penetrated (the first one is
here
). Ass fiends rejoice!
We couldn't have chosen a better artist to probe this special crevasse than Aimaitei Umami. The art is, in a word, tasty. The artist uses dynamic panel composition to demonstrate force and movement, allowing our succubus heroine to consistently look and feel powerfully dominant, while also seeming like a lovely older lady.
The cover tells you just about everything you need to know about the set-up to get an idea of the plot. A scruffy exorcist is called in to check out a panting that's been sucking life energy from museum patrons. The portrait turns out to be inhabited by its subject, a well-hung succubus who hasn't had a decent meal in a long time.
Truth in advertising, huh?
Aimaitei Umami's character design and writing also demonstrate mastery of that motherly, but overwhelmingly dominant type. Ara ara. You know, the kind who pats your head nicely and tells you how well you took her massive cock when she shoved it down your throat? The kind who easily pushes right through your defenses to ream you mercilessly with her magnificent cock, but earnestly compliments your hole the entire time?
That kind?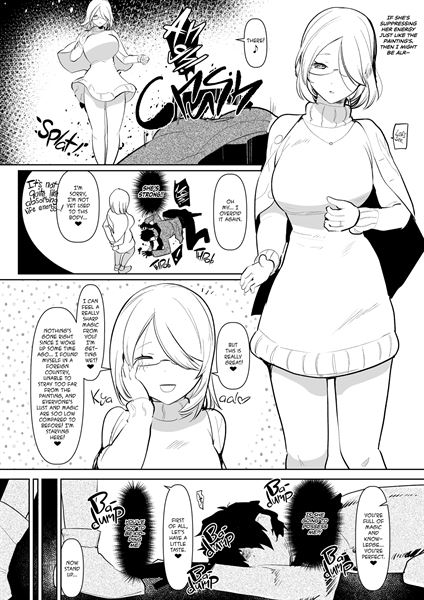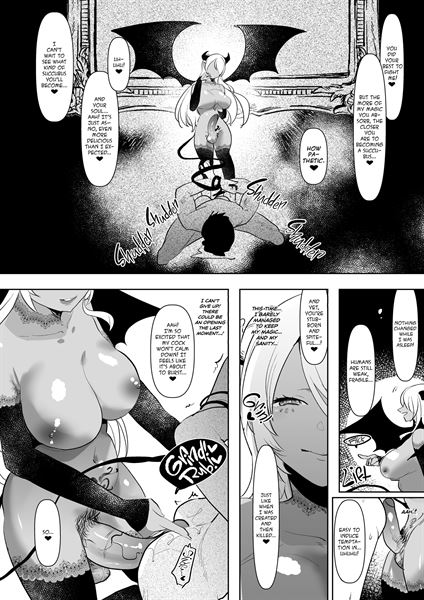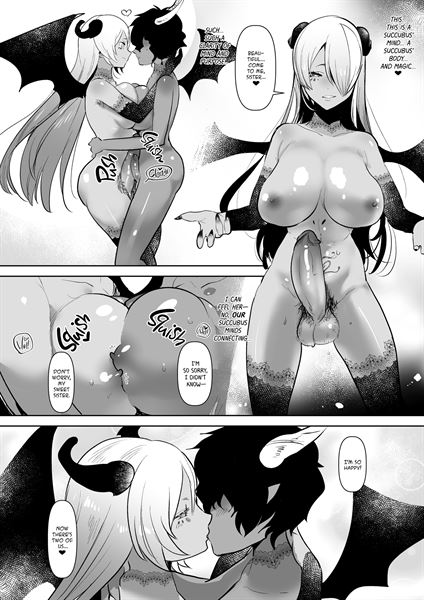 Pick up this historic release on the 2D Market store now. Not satisfied? Can't get enough futanari? We've got you covered.