It was only March when we last saw from the luscious Sophie and her bespectacled master, but Circle Metro Notes is already here with the fourth installment of their series. We extend our sympathies to Tsumetoro (who you can support directly on Patreon!); the poor artist is clearly chronically-afflicted with the thiccness. However, we must admit that their suffering is very much to our gain!
We've written about this before, but we're honored to be able to produce two versions of every Gentleman's Maid Sophie release. The first is a near-simulpub for Tsumetoro's Patreon and includes only translated dialogue. The second version is the one you can pick up here, complete with fully-translated SFX painstakingly reproduced by our editorial team.
Like its predecessors, this volume is a direct continuation of a story. If you haven't been following the relationship between Sophie and Edward, it's worth it to give the previous volumes a look before diving into this one.
This time, Sophie and Edward receive an unexpected visit from Edward's carefree uncle–who happens to be Sophie's previous employer! The lecherous old man (something Tsumetoro seems to love almost as much as full-figured ladies) immediately starts coming onto Sophie: he misses her, he wants her back, he's unbearably envious of Edward. And the feeling's mutual! Edward struggles with the knowledge that the pampering and care Sophie's lavished on him aren't unique. Sophie is a gentleman's maid. She's done this all before.
Volumes of this series as bountiful as their heroine: this one clocks in at nearly 70 pages! The abundant length allows Tsumetoro to spend time building story and enriching characters before diving into the ero content. This extra effort enhances the steamy stuff, imbuing it with special meaning and complication. It's not just a kiss, it's a kiss from Sophie.
Of course, spending time on story doesn't mean Tsumetoro skimps on eroticism! Sophie is as sexy as ever, perfectly walking that special Victorian Maid line between stiff-and-proper dominance and total submission to her master's desires. Also, she's hot as hell.
If you're still not convinced, take a gander at these samples.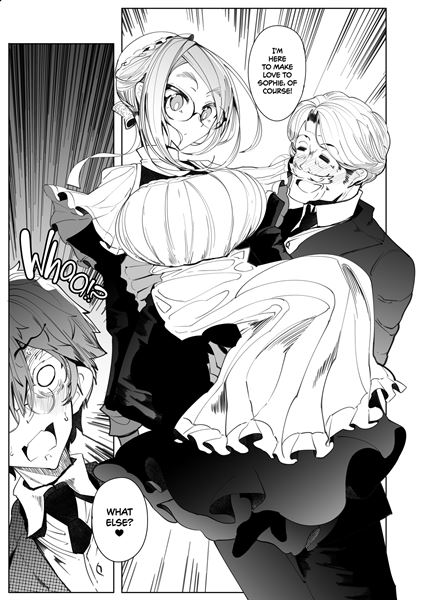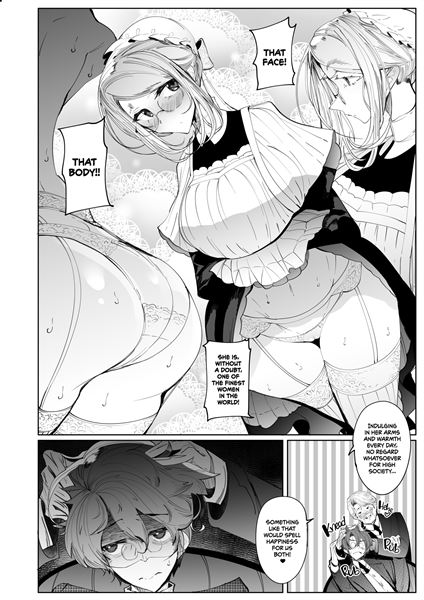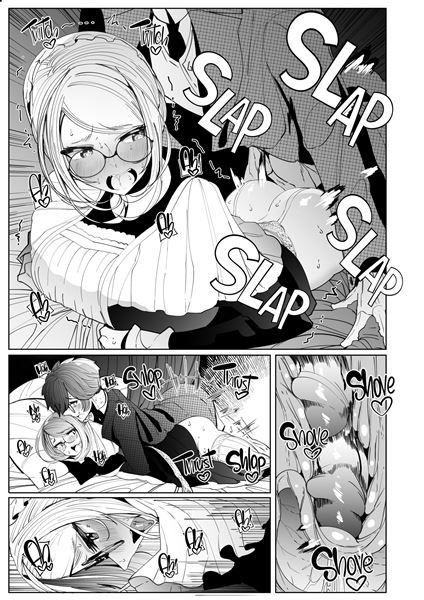 Gentleman's Maid Sophie 4 is available with all the bells and whistles at the 2D Market Store, along with previous installments.