One of the best things about doujinshi is their ability to satisfy your craving for any fetish under the sun. One of the other best things about doujinshi is the sheer bang for your buck. Sure, you can grab a copy of Anal Cuties 3, if you want. You can gorge yourself on one kink and make a fine meal of it. Or you can pick up an Aoba Q Madou doujin and sample the delicious variety artist Futaba Yodomu has personally packed into every page. It's like a bento box: futanari dick is the rice, but there are plenty of yummy sides, from tanlines to tiny tits.

This week, we rejoin the adorable succubus Aoi and shockingly competent kemonomimi doctor Rami at their futanari medical clinic. Rami seems to have no trouble examining the pretty young futanari girls, but for Nurse Aoi it's not so easy! Looking after futa girls is sticky, physical work and it makes Aoi's own dick go crazy!
What's worse, futa girls are supposed to be proactive, but Aoi just can't stop blushing and hiding her arousal at work. But you can't really blame her when the job involves so much cum and such a tiny nurse's uniform. Rami even uses Aoi's body for a medical demonstration, making her cum in front of other girls! Under the circumstances, who wouldn't go around with a hard-on and a shy face?
There's not a whole lot more plot in this doujinshi, so let's not go much further. This will do: After a long, hard day of frustration and embarrassment, Aoi's got a bit of a score to settle with Rami. Will her submissiveness win out, or will she find her inner domme and give Rami what for?
Futaba Yodomu's art needs no introduction at this point, but we'll say this: the dicks are big and detailed, the girls are soft and cute, and the cum flows eternal.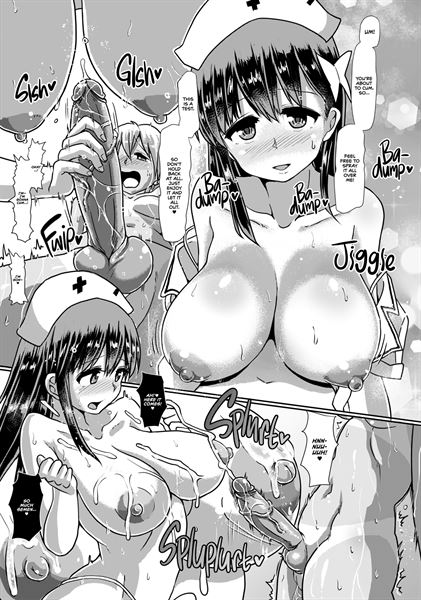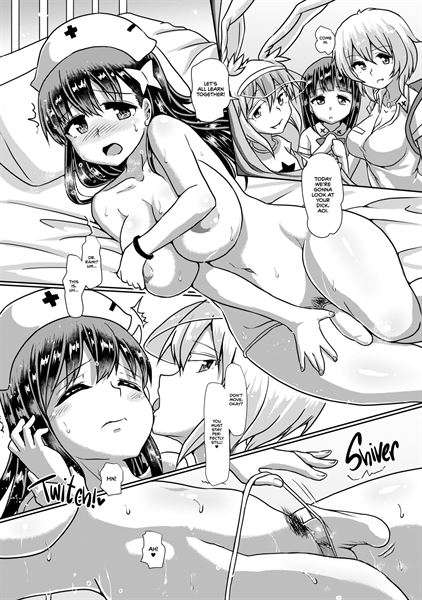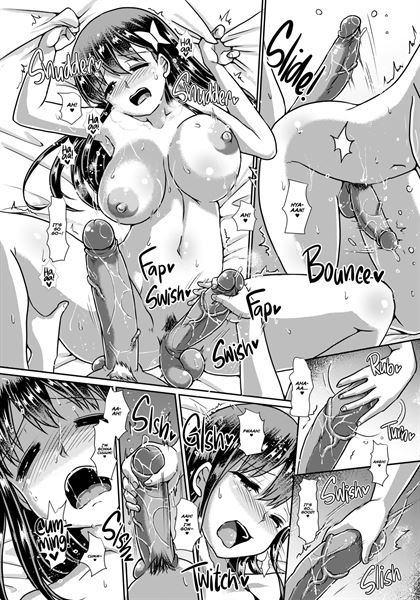 Get the latest chapter in Aoi's Futa adventures on the 2D Market store now. Missed the previous chapters? Never fear! We have them here!