We talk a lot around here about the myriad joys of doujnshi. What can we say? It's our business. From decadent titles, to intriguing anatomical impossibilities, to high-level silliness, doujinshi is a special medium devoted to self-expression devoid of shame or the pressure of outside standards. Doujinshi is for people who want exactly what they want.
This week's release from Reitou Mikan at circle Ue Ni Aru Mikan embodies all those most self-indulgent aspects of doujinshi and presents them in full color.

With a title like "My Sister's Been Corrupted by Evil! The Only Way to Save Her Was to Turn Me into a Female Superhero That Looks Just Like Her!" there's not much you need by way of a plot summary, is there? You might wanna know that Yuri Seeds, the doujin's sinister enemy organization, is on a mission to destroy the root of all evil: men. It's also probably worth mentioning that the corruption and mindbreak in this title aren't particularly hardcore. Of course, they're there, but Amulai tends to present a lighter, less degrading version of those themes than some other artists might.
The story and writing don't go too hard, but it's always going to be the art style bearing the primary burden of communicating tone. Here, Reitou Mikan's art has a cartoon-like quality, with plenty of goofy faces and not a hard edge in sight. The pastel color palette also communicates the relative gentleness of the story.
But, don't you worry! That softness is still sexy, especially in a genderswap/TSF story. It really emphasizes just how squishy girls are, inside and out and brings out all of their melting sweetness.
See? These samples know what's up.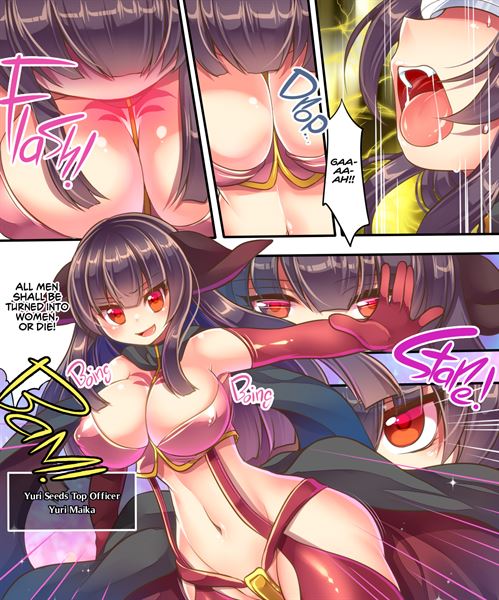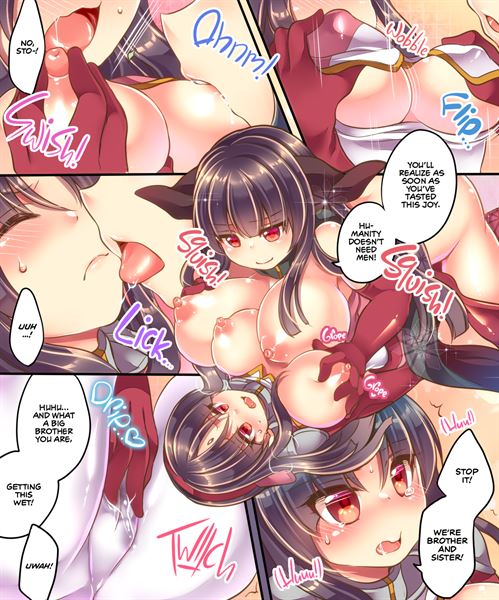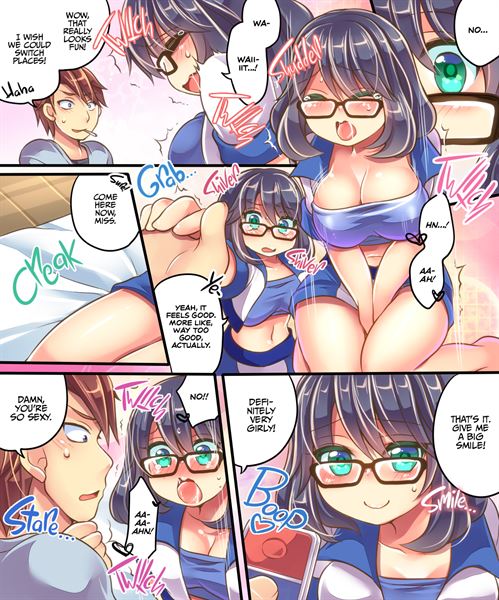 Pick up this doujin among doujins on the 2D Market store now!