Phew! Our last couple of releases have been pretty energetic, huh? Battling shipgirls, futa-on-futa domination, and enough S&M toys to keep even the most twisted perverts occupied. But maybe that means it's time to slow down, relax, and take it easy for a moment. What better way to recharge than with circle Mukousharan's sequel to the sweet hit "I Love My Admiral"?

Unfortunately, clouds are rolling in over Ushio and her beloved admiral's newlywed bliss. The admiral is always busy with work until late at night and arrives home to a tidy house and a soundly sleeping spouse.
Rather than wake her, the admiral resorts to a strategy as true as the tides: jacking it to porno on his phone. We can only imagine the horror a dutiful girl like Ushio feels when she wakes to discover that her husband is handling his lusts all by himself!
Determined to be a good wife to the admiral she so adores, Ushio puts on a brave face and a bold outfit. No husband faced with a cute wife dead-set on satisfying him could resist sampling his bride's body piece by piece.
He'll squeeze and fondle her squishy titties before sliding his dick between them to test their pressure and softness. Next up is that precious pink pussy, best first explored by lips and tongue followed by a thorough survey by dick.
Between now and "I Love My Admiral," artist Chiyami's been brushing up on their skills, ensuring that Ushio's skin always looks soft enough that your fingers would sink into wherever you touched and that her face is always, always adorable. Each panel shine with sweet cuteness. Check it out.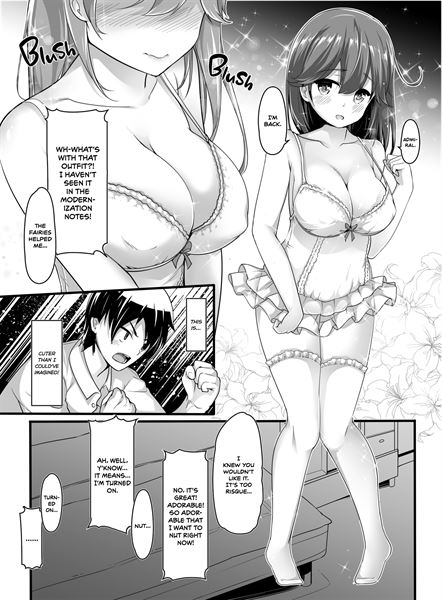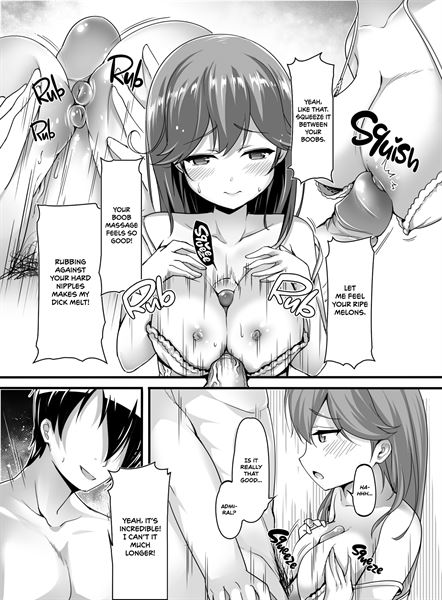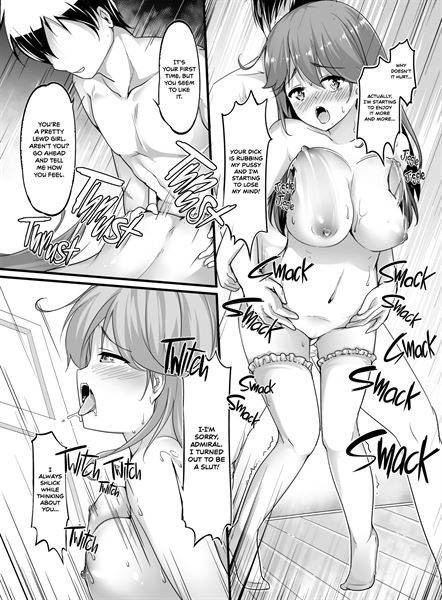 Indulge your sweet tooth on the 2D Market store now.