Are you ready for another recap post? This week, we've got two very different releases from two of our beloved circles. First, we had "Calming a Panzer High 3," a parody sequel from the ever-productive futanari circle AobaQMadou. Next is a doujin with one of those classic names "Special Love Hotel Sex Counseling: My Teacher's a Real Sex Machine", an original work focusing on the sexiness of randy kogals.
Ah, variety! The spice of life!

In "Calming a Panzer High 3" Miho and Yukari have the same problem all Panzer High girls have: overly-excitable dicks. It's important to be able to keep those things under control in a combat situation, so the girls go to an "equipment depot" to purchase some materials to help them out in a pinch on the battlefield.
Onaholes. They buy, and then test out, onaholes.
At first, Miho is happy just to stroke her lover's dick with the bumpy sleeve, but then she wants to try it herself and slides into the tight onahole as well. With two tempestuous futa dicks together in the same hole, the girls are overcome by their love for one another and fall into a sweet, sticky session of romantic lovemaking.
The combination of wild futa dick and innocent yuri love is too lovely to miss!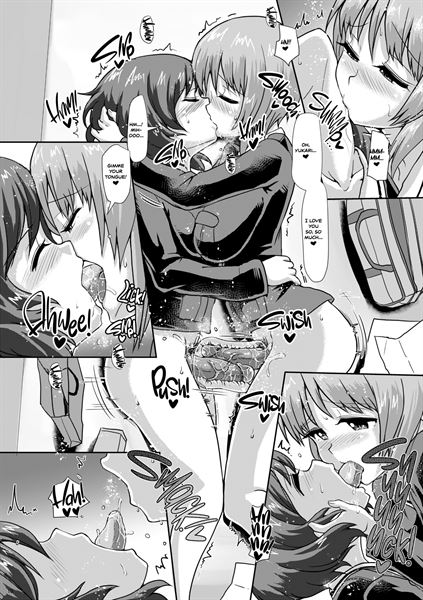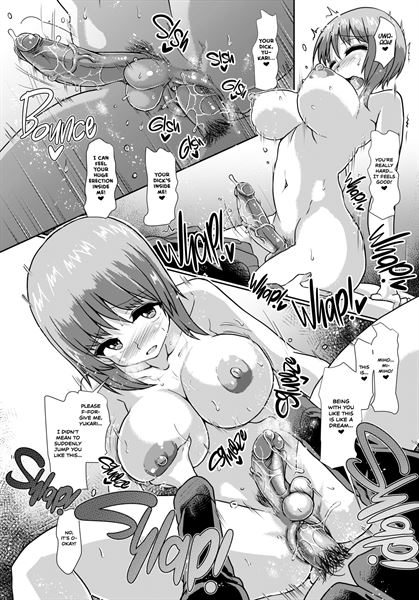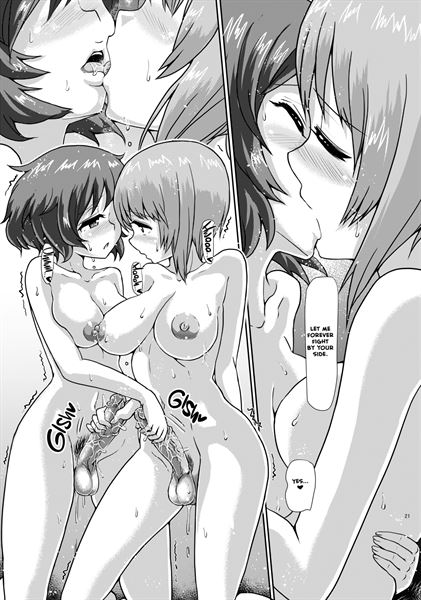 But to those more interested in raunch than romance, please turn your attention to our next release, "Special Love Hotel Counselling". The writer half of circle Akiba Maou is a diehard perv for kogals and the spirited, slutty writing sure makes ya believe it.
The set-up is classic: a long-suffering teacher is headed home after another tiring day educating the youth of Japan when he spots one of his students. It's late and she's talking to some old guy, so sensei has no choice but to intervene. But doing so deprives his problem student of the only thing she wanted: hard dick.
She decides to use her teacher as a replacement cock and the battle of wills begins! Will the unbridled lust of youth claim the older man's dick as its personal plaything, or will age and experience prove too much for a little spitfire? Either way, it's gonna be filthy.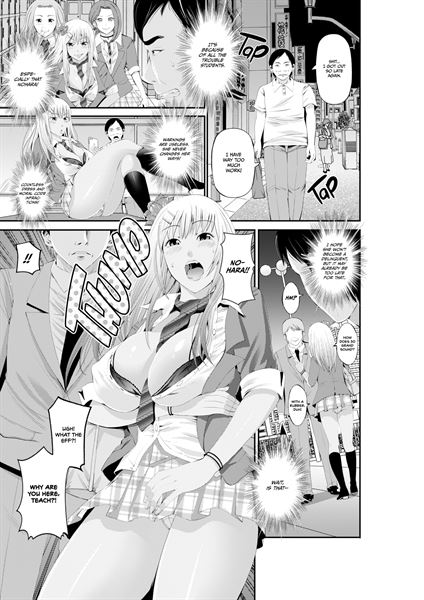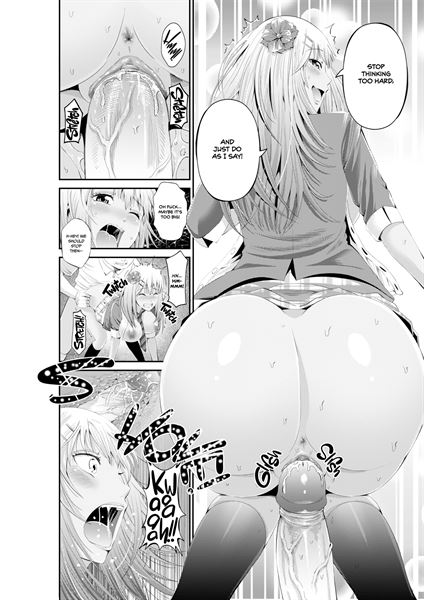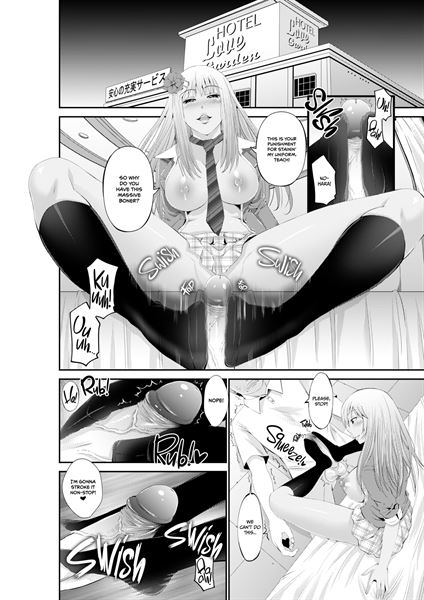 Both of these titles are available on the 2D Market Store right now. Will you sink into lovey-dovey sweetness or play hardball with a bad girl? You don't have to choose! There's always both!