It's finally autumn in the Northern Hemisphere and that means we've entered a time of change. What could be more appropriate than releasing transformation themed doujinshi twice in a row? Last week, we had the bread of transformation doujin: a classic TSF transformation. This week we bring you the butter: corruption!
Circle Shouchuu MAC didn't slouch with this one, either, providing more than 60 pages of slow degradation with– get this! –a bonus epilogue in full color!

Being a heroine seems really tough. First, there's all the exercise. Then, you have to wear tight, uncomfortable-looking clothing into battle (and that's hard enough by itself). And then, if you ever have the misfortune of being defeated… Well, let's just say it turns out that having a freestanding personality is a luxury.
What makes this story special two things. First, its villain, Lord Booga. Unlike other demonic masterminds of mindbreak, Booga has more to his personality than mere overpowering dominance: his victims all come to love him in the end! In fact, Booga is such a sweetheart that he'll promise not to stick it in your pussy if you're saving yourself for your beloved.
Of course, what this ends up meaning is a bunch of blowjobs, titfucks, and lots and lots of anal sex.
The second thing that makes this doujinshi shine is its heroine, the powerful mistress of the martial arts, Jade (or Martina, as she was named before localization staff got their hands on her). In the book's afterword, the artist confesses to have been feeling lackluster and unmotivated–until playing DQ IX and seeing Jade for the first time.
The artist's passion for their heroine shows in every page of this lengthy book. The facial expressions in here are something special: Jade sets her elegant face in spirited resistance, only to have it slowly melt with pleasure. Her massive, gorgeous ass nearly bursts out of any clothing she wears. And her demon form? It's a lewd sight to behold.
See for yourself!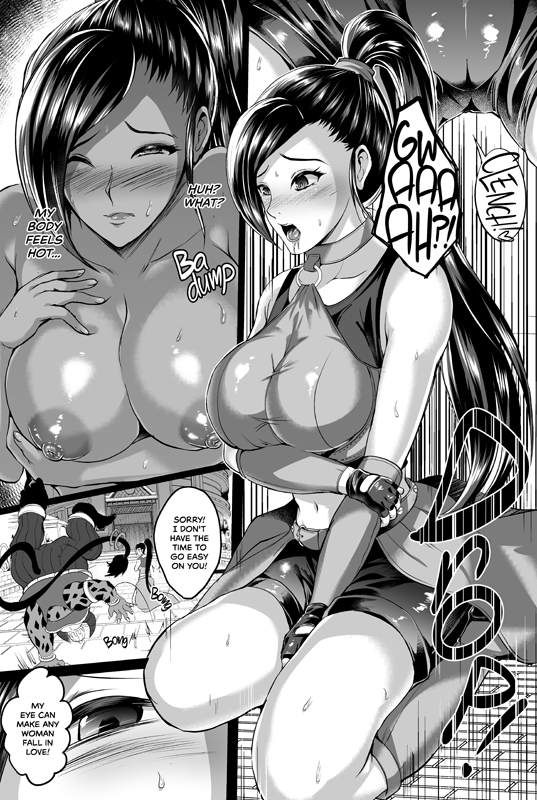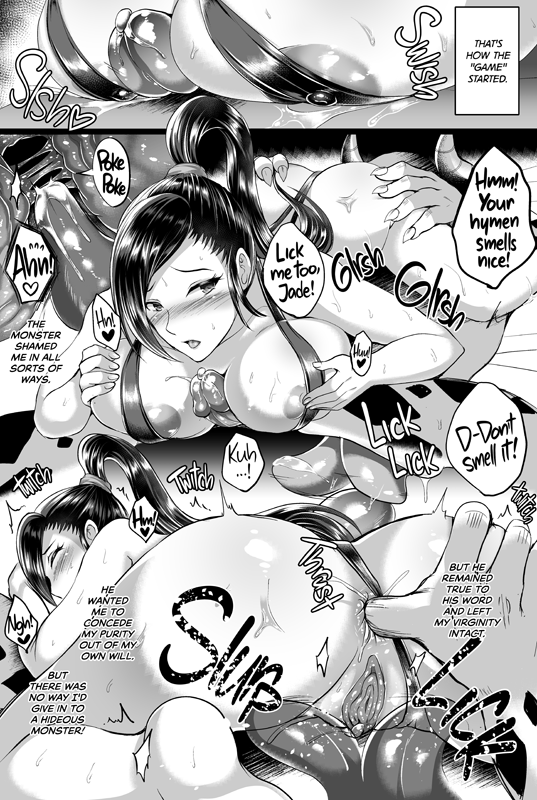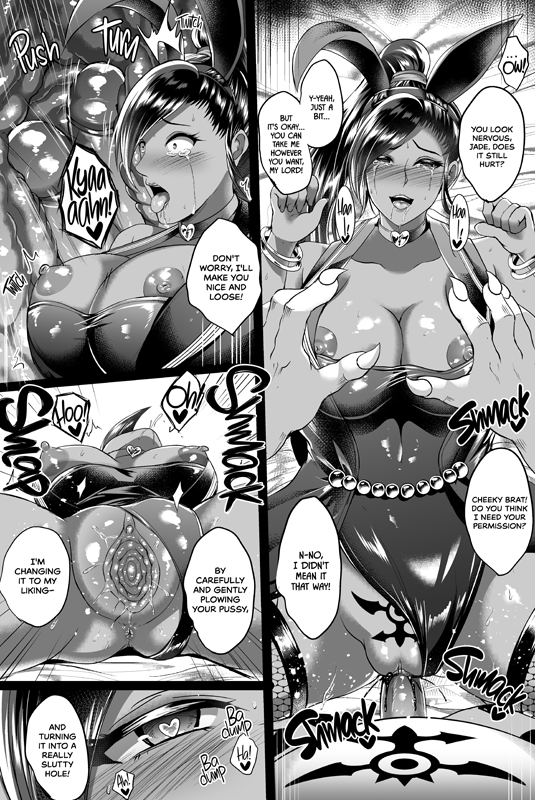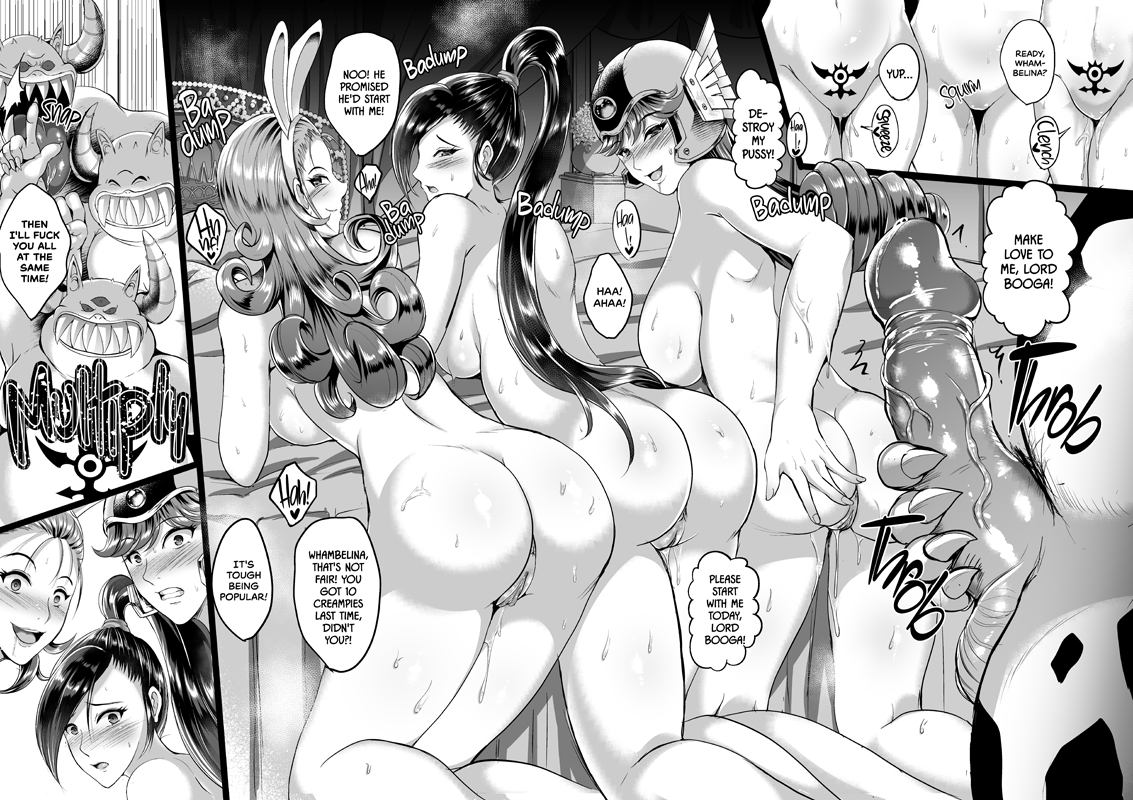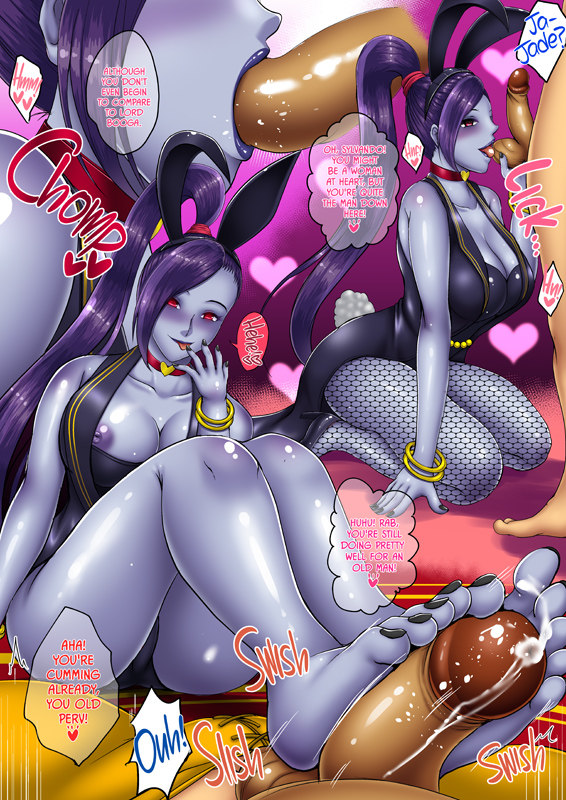 You can find this thicc volume on the 2D Market store right now.