Today's release is a slightly sentimental one. Muchakai was one of the two circles (along with Asaki Takayuki) that formed our initial launch lineup. Furthermore, "Chii-chan Development Diary 1" was also in that original lineup, and deservedly so: it is the first doujin Mucha ever published.
Those early releases are no longer up to our current standards and we're working in the background to remake them (you can take this post as an announcement of that!), but they have a special place in our hearts. And with that in mind, we're happy to be able to present to you today the release of the first chapter in the third "Development Diary" series: "Mako-chan's Development Diary 1". To top if off, it's in FULL COLOR!

Our heroine this time is named Makoto, but in the tradition of the Development Diary, we'll call her Mako. Unlike the previous two Development Diary heroines, Mako-chan is already a pretty horny girl at the start of the story. How horny, you ask? Well, the story opens with her childhood friend, Kaoru, confessing his love to her. That goes well for them and they kiss, but by the time she gets home, that one kiss has her so hot and bothered that she pillages a porn DVD from her stepbrother's stash and uses it to the full extent of the law. She even plays with her ass, which is something you rarely see in hentai.
The more keen-eyed amongst you might have noticed the subtitle on the cover above: "Her first time… and she's being stolen in front of her boyfriend…". Now, if you combine that knowledge with the fact that we mentioned Mako-chan has a stepbrother living with her… Yes, we have a NTR SITUATION! Let's be fair though, both previous Development Diary stories also had light NTR elements, so this is nothing new. This time, it's just a tad more spicy because Mako-chan loses her virginity to her chad brother while her virgin boyfriend sleeps in the same room. Slightly more spicy than the onsen chapter of Chizuru-chan's Development Diary.
One other thing of note is that Makoto is just curvier than any other Muchakai heroine before her. If she were just a tad shorter, she would be a bona fide shortstack, but even without that body type, her breasts are so big that she can suck on her own nipples and her ass is simply escaping her skirt.
Mucha's art is as juicy as ever. Even beyond it being in full color, it's just exquisite. Black and white manga shading is great, but a master can work wonders of soft and voluptuous flesh with a soft skin color gradient. And you don't have to trust us when we say that Mucha is, indeed, a master. You can see it with your own eyes: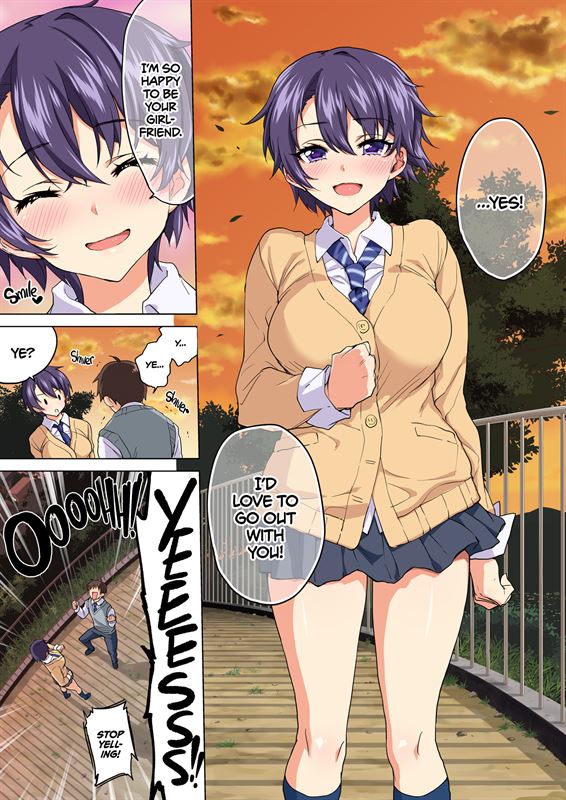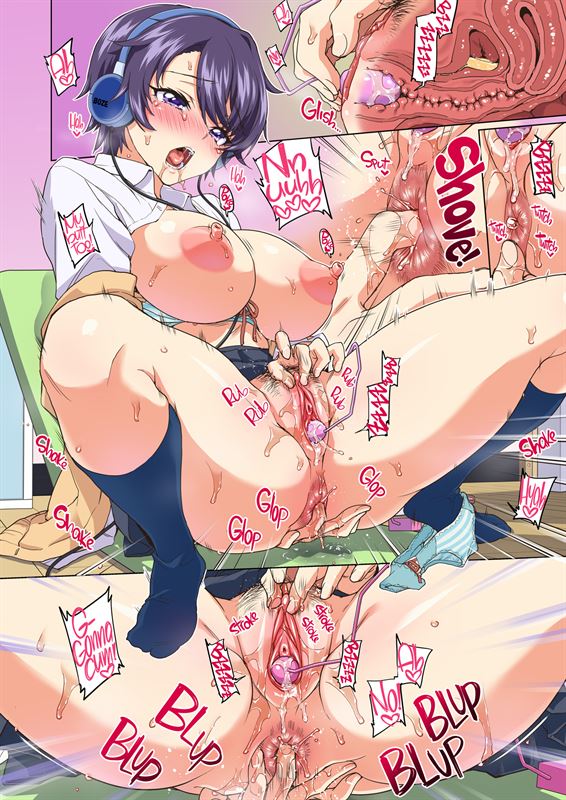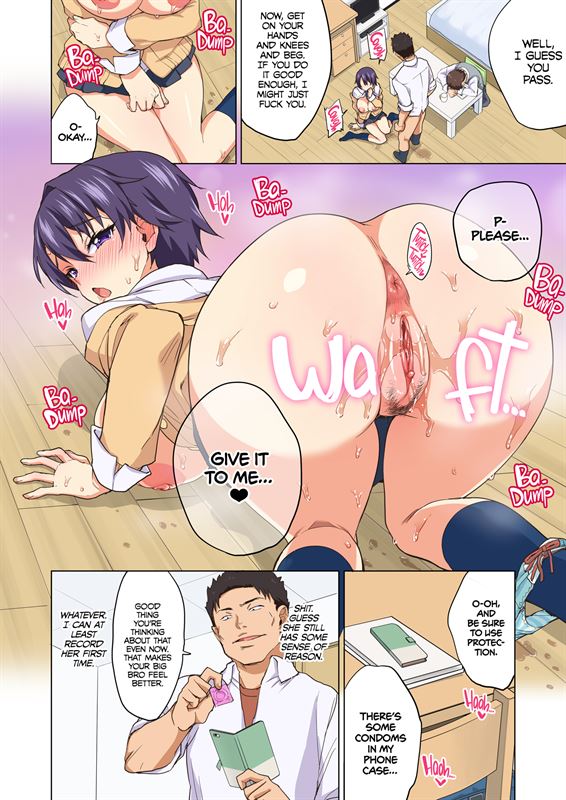 "Mako-chan's Development Diary 1" by Muchakai is now available on our store for your immediate consumption!