It's time to announce another circle whose doujins will find a home with 2D Market: we're honored to publish doujins from circle Moon Night Kitten!
We have a whole portfolio worth of doujins to work through, but for the first release, we picked something very special: an original story titled "Dark Elf Schoolgirl Raises Tentacles".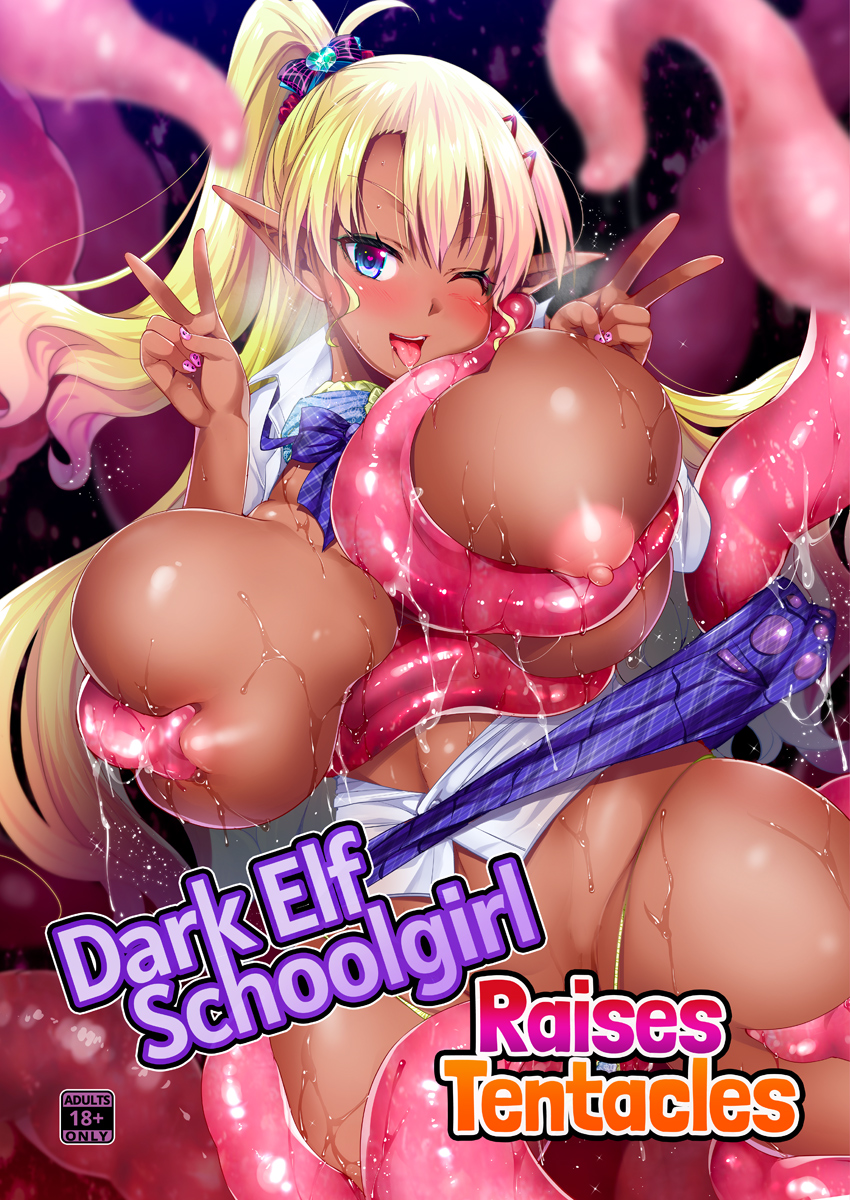 This doujin is an amalgam of so many great themes and fetishes: gyaru, dark elf girls, tentacles and brainwashing–to list a mere few. It also features a theme that is almost Moon Night Kitten's signature: big breasts! Yes, just look at the cover page above and be amazed.
To be clear, we aren't joking when we say that big breasts are this circle's focus of attention. We've obtained rights to a five-part series called simply "Do You Like Big Sis' Big Tits?" and the titles do not lie: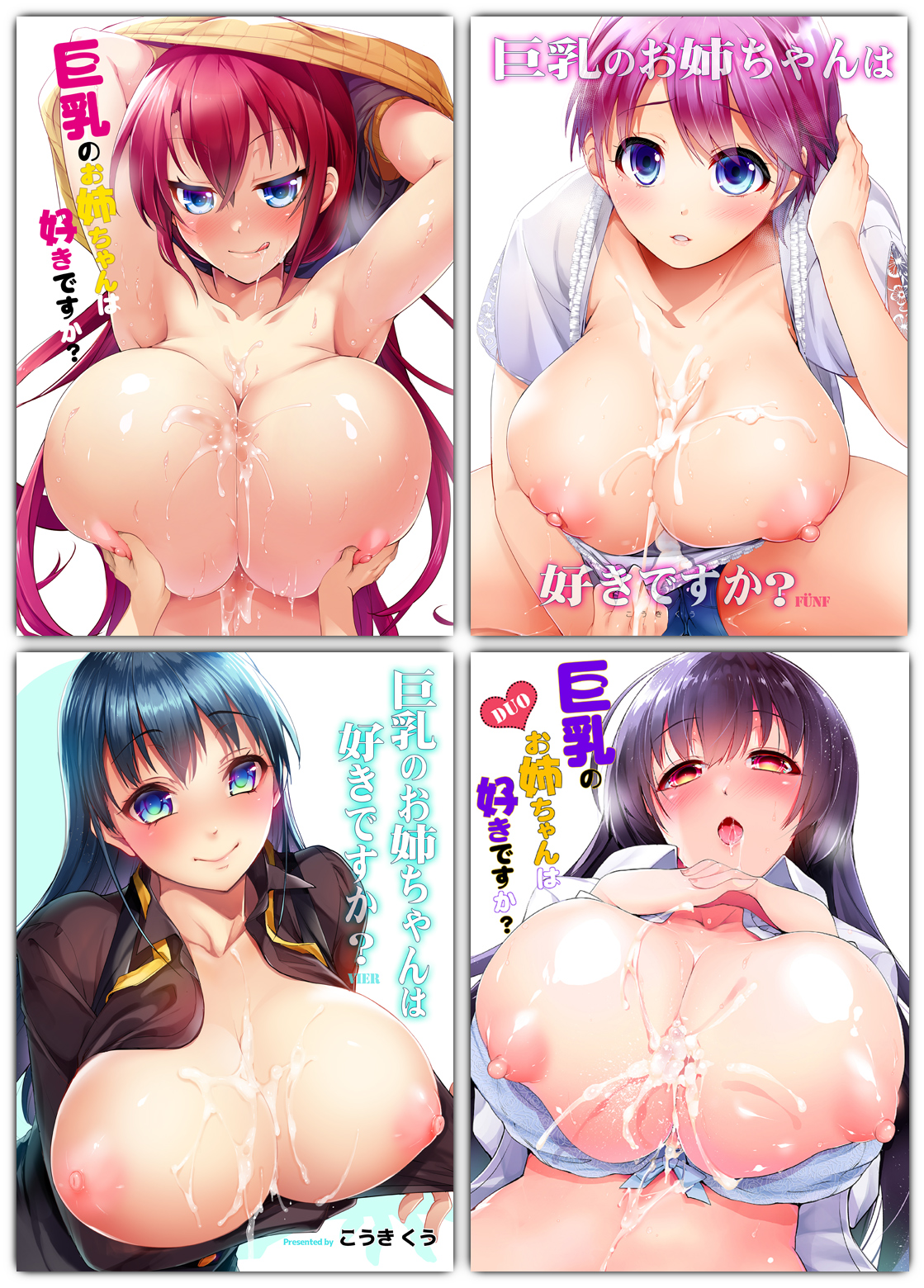 Getting back to the doujin at hand, the dark elf gyaru from the cover actually doesn't start off with giant knockers. Big ones, yes, but not giant. However, she discovers an egg on her way home one day. The egg hatches in front of her eyes into a strange creature (not this one) that she finds cute and takes home. At first, it just sucks her finger and eats her dead skin, improving her complexion. But then it grows tentacles, obtains mind control powers and starts modifying her body to be more to its liking–and easier to breed. Which leads us back to giant knockers. You see? With Moon Night Kitten, you'll end up there every time without fail. Even when some kind of eldritch horror is involved.
The art doesn't disappoint either. The artist, Kouki Kuu, has an affinity for dark-skinned characters and that affinity is obvious in our heroine, a delicious chocolate elf gyaru who looks hot even when nothing sexy is happening. And when sexy things do start happening, oh boy, does she look good. Just have a look at these sample pages: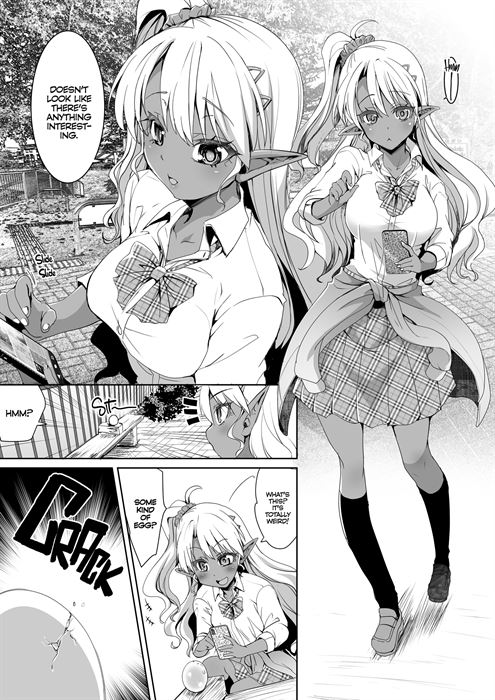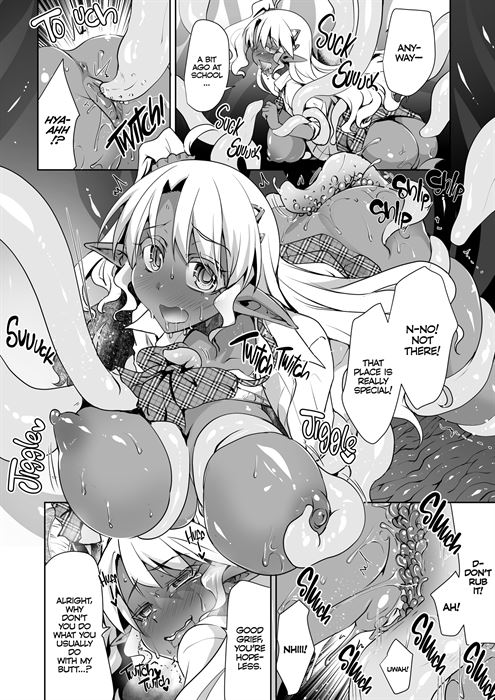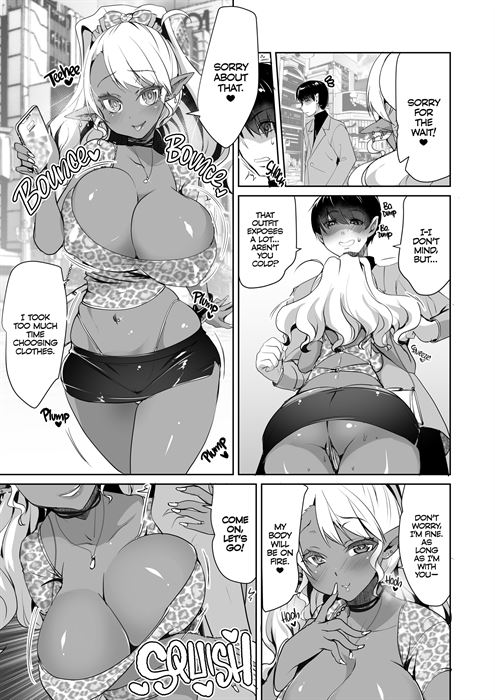 You can get Dark Elf Schoolgirl Raises Tentacles from the circle Moon Night Kitten on the 2D Market store right now.