Over two years ago, we published "Half of PRISM", an omnibus of five short stories drawn by circle Kabayakiya. And surprising no one capable of reading the title of today's blog post, we're now publishing the sequel, aptly titled "Half of PRISM 2".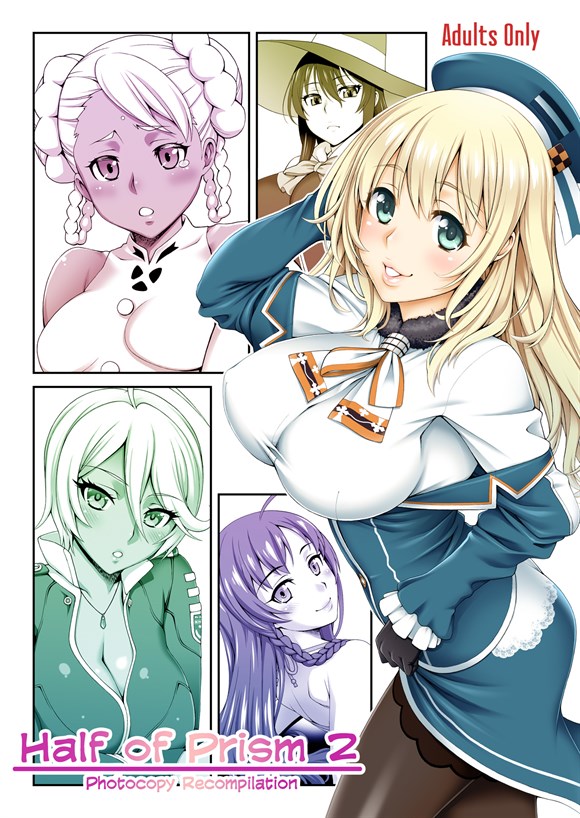 As mentioned in the release blog post for the volume one of Half of PRISM, these books are compilations of kopihons or photocopy books. These are small, few pages long booklets that are usually sold alongside bigger, "proper", doujinshi and are usually fairly cheap, or even free, lending to the low print quality (photocopy). Also, they normally have a limited print and are designed to be exclusive to a single event.
Unagimaru, the artist behind Kabayakiya has decided to collect their kopihons into proper books, five into each. Usually this wouldn't work, since kopihons normally feature rough sketches and discarded drafts. Unagimaru, however, never compromises and the artwork in these kopihons is just as polished as any regular Kabayakiya book.
This book contains five kopihons, originally published between March 2013 and October 2014. Each story consists of 3 pages of manga and one full-page illustration. Stories parody "The Devil Is a Part-Timer!", "Uchuu Senkan Yamato", "Witch Craft Works", "Kancolle" and "Gundam Reconguista in G". Quite a variety Kabayakiya has there! We've also included five monochrome illustrations that made up each kopihon's cover page.
Finally, there's one thing we need to draw your attention to: artwork is only partially uncensored. We've done our best and removed the censorship bars, but unfortunately, some of the censorship was irreversible. To be technical, there's no actual censorship in the artwork; the author simply opted not to draw certain parts of the human anatomy. Moreso, the actual incompleteness of the artwork varies from one story to another: two stories are not censored at all, two suffer from the infamous "lightsaber penis" and the last one, most unfortunately, suffers from complete Barbie anatomy. Since the strength of Unagimaru's art lies in expressive faces and incredibly drawn breasts, both of which are intact, we've opted to release this book as-is. We hope you'll enjoy it regardless!
Here are a few sample pages. We've included one page from the Witch Craft Works story, the one subjected to barbie anatomy: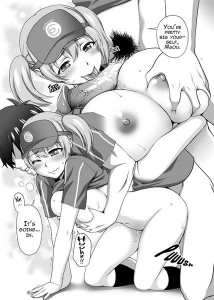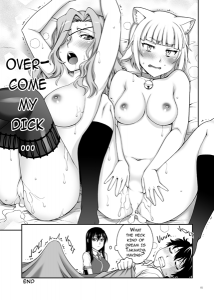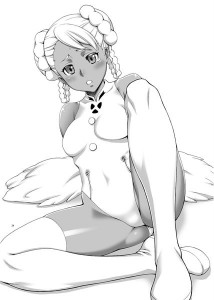 Half of PRISM 2 by circle Kabayakiya is available now on 2D Market store!