Last time we saw her, in Futanari Succubus Unbalance, Milky held the status of a support character for the star of the story, Aoi. In the doujinshi we're publishing today, Futanari Angel Overkill, she takes the leading role once again, albeit with a strong support from our favorite eternally young bunny girl doctor, Rami.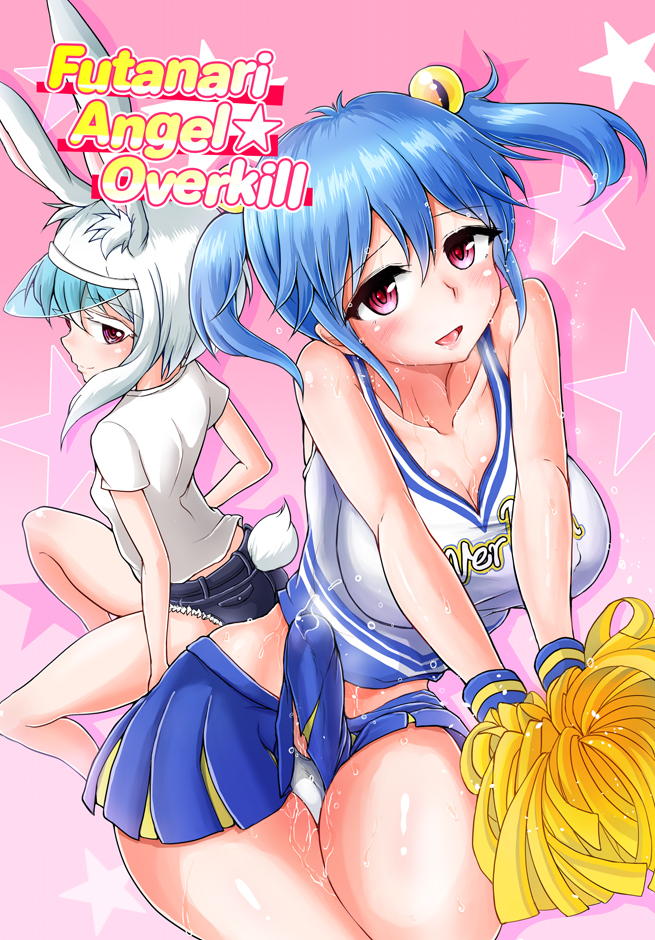 If you've ready any number of the previous doujinshi by AobaQMadou, you should be aware that futanari in this setting are supernatural beings(?) whose cum alone is able to form a「Futa Stand」 and turn women into werewolves. The last one is pretty relevant to this doujinshi because we finally get an explanation of what is so special about Milky's semen that it could affect Rin so strongly.
We also get a very detailed depiction of Milky cheerleading with no underwear and while being fully erect, which would normally be a pretty pequliar sight, were it not for the other cheerleaders who are shown doing the exact same thing. This is also never explained or elaborated on, giving us another peek into the society that AobaQMadou-verse entails, while not revealing too much. If this wasn't a series of futanari porn doujinshi, theorycrafting would be running rampant already all over the Internet.
Finally, Futaba Yodomu's art is a good as ever, with character being cute and sexy at the same time, and genitals of both genders being drawn in exquisite details. One interesting effect in this doujinshi is the use of softer shading and line art during the flashback scenes, making them seem warm and distant. It's an interesting effect that author never sued before.
Here are a few samples of the artwork: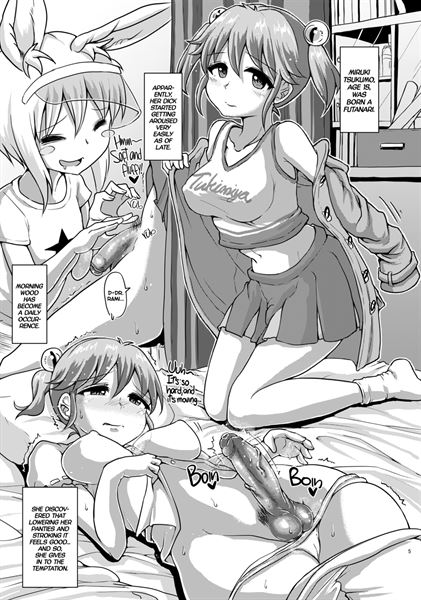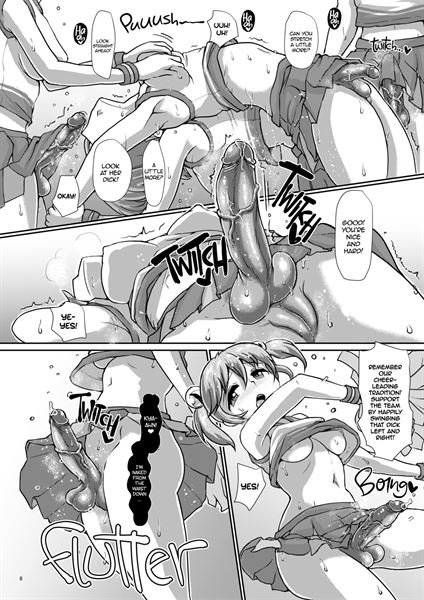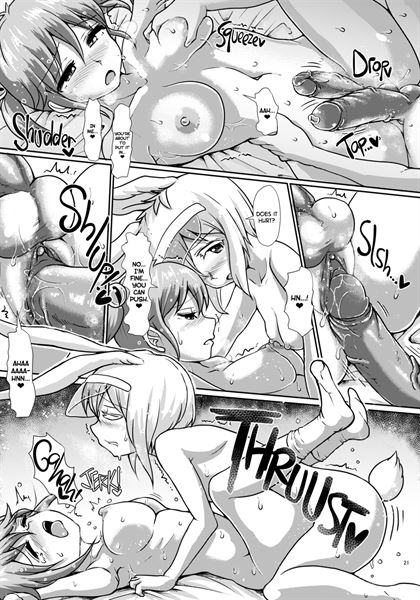 Futanari Angel★Overkill is available now on 2D Market store! And if you want to support Futaba Yodomu directly, definitely check out their Patreon campaign.