Happy New Year from the entire 2D Market team!
Let's start 2018 with a bang, shall we? We already wrote extensively about the superior draph anatomy in our introduction to Auguste Temptation, so maybe we should focus on one specific draph woman… How about the (self proclaimed) big sister of Granblue's main character, Narmaya?
Yeah, we're surely to have plenty of time to get introduced to her in this doujinshi by Shouwa Saishuu Sensen titled "Ticking Female Draph into Rough Sex".

As the story goes, the Grandcypher crew is short on cash. Narmaya overhears this and sets out to earn some money for the crew. Needless to say, stuff happens and she ends up being abducted by a shadowy organization that runs illegal prostitution ring. You may think that the story has taken a dark turn, but you have to remember that this is a Shouwa Saishuu Sensen doujinshi; the most grimdark things are used as a setup for jokes, and overall the story is pretty lighthearted.
We get to see Narmaya getting petted and fingered, forced to give blowjobs and finally getting pounded in multiple holes at once. Of course, she's sturdy (as draphs tend to be) so she takes it all like a champ.
Hanauna's art really shines in this doujinshi, as Narmaya is a perfect fit for their usual very-cute-but-fucked-silly shtick. She basically spends the opening few pages drawn as a cute chibi, but once the actions starts, it gets rough for her, with ahegaos aplenty. We also get a few glimpses of other human, erune and harvin characters getting pounded for some always welcome body type diversity.
Have a look for yourself: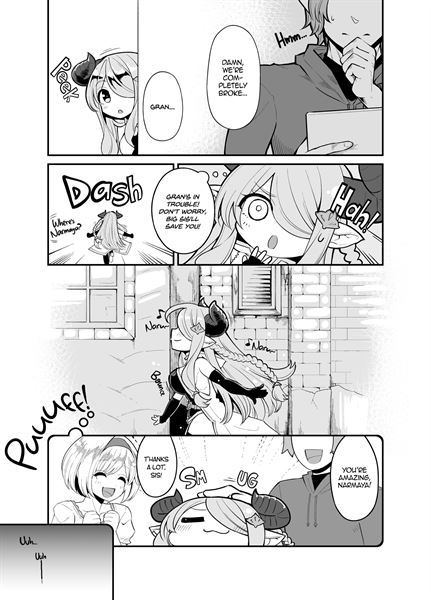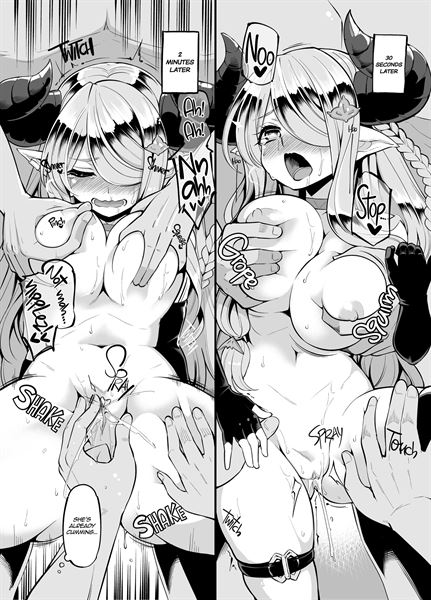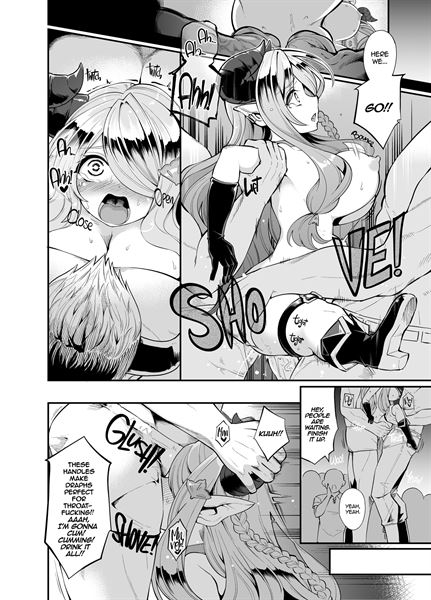 "Tricking Female Draph into Rough Sex" by circle Shouwa Saishuu Sensen is available now on 2D Market store.