For this festive season, we have a present for you: a sweet, sultry event that will keep you warm on the cold winter nights (or that will cool you down, if you're on the southern hemisphere), delivered by the hot ship dressed as Santa Claus. Enjoy your "Sweet Night with Santa Suzuya" from the veteran circle Yuusaritsukata.

Suzuya is not fat, so one would be inclined to assume she'd make a bad Santa (though if she gets upgraded into a light carrier, she at least could launch tiny reindeers off her deck). However, she has an ample layer of fat on her chest area, which combined with a rather skimpy Santa one-piece, makes for a very attractive, if somewhat unorthodox, Santa.
So attractive, in fact, that the Admiral jumps all over her as soon as he sees her.
If you've read any of the previous Kancolle doujinshi by Yuusaritsukata that we've published, you should know how hot the ship girls drawn by Awayume are, be they Suzuya, Kashima, Kongou or Haruna. Still, this is the first doujinshi in which either of them is drawn in a seasonal costume. Variety is the spice of life, after all. Although, in this case we should be vary: Suzuya is already naturally hot, so adding spice on top of that could make her unsafe for consumption.
But the Admiral doesn't care, of course. Throwing safety to the wind, he indulges in her body with wild abandon, particularly focusing on her breasts. That must he his body instinctively seeking milk, to counter the Suzuya's spiciness. Alas, he finds none, so the only recourse he has is to keep going until he crashes and burns… In other words, expect teasing, petting, handjobs, blowjobs, boobjobs and other sorts of well paying jobs in addition to sex in the cowgirl position for the purpose of enlarging the fleet.
Happy holidays, ladies and gentlemen: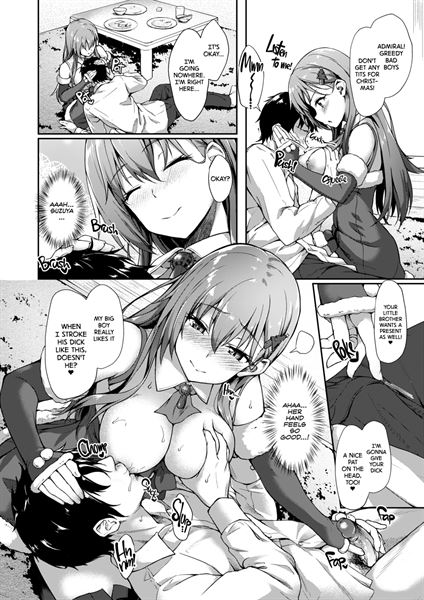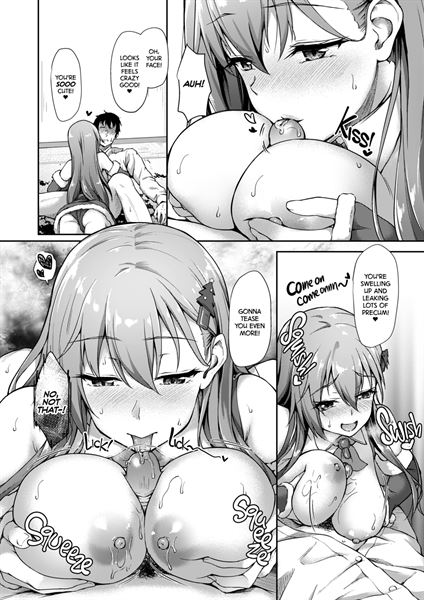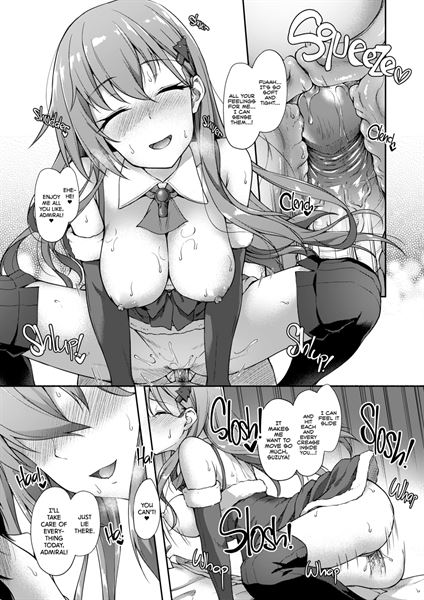 Sweet Night with Santa Suzuya by circle Yuusaritsukata is available now in 2D market store.
Next week: bullied draph.