For this years Valentine's Day, we have prepared two sweet releases for you. Even better, both are from circles that we announced earlier this month: "Do Naughty Things to Me As I Sleep" by circle Yuzuya, that we announced on Monday and "Hotaru Shidare Stays Over" by circle Rorinoutage that we announced on Tuesday.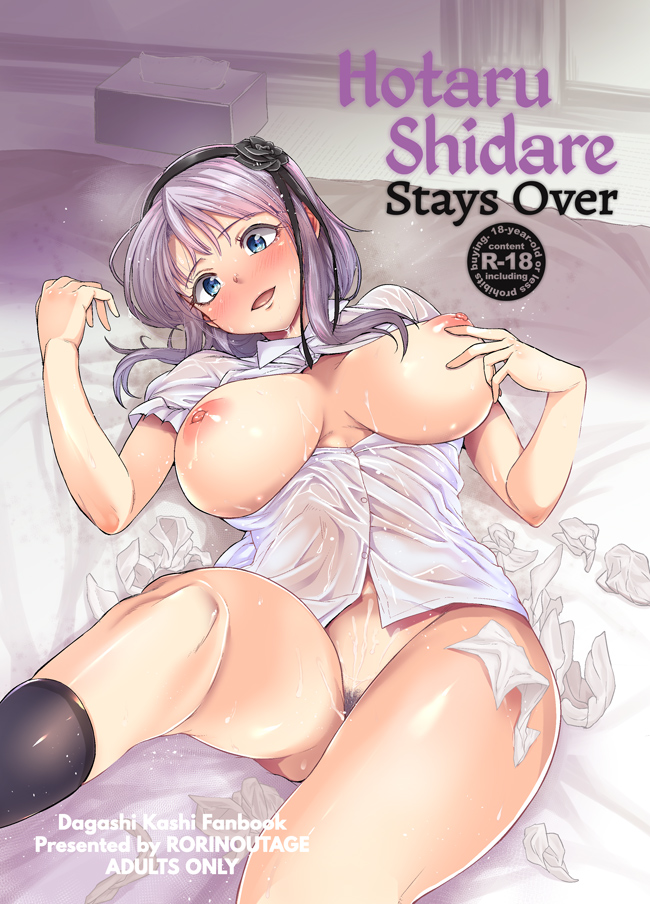 First off, we have a charming, but somewhat hardcore story from Rorinoutage about Hotaru staying over Kokonotsu's for one week and all the sexual hijinks that occur. By "hardcore", we don't mean that there are any dark themes, non-consensual sex or anything like that. No, the mood's light through and through, and Hotaru is her usual goofy self. It's just that the couple take the sex very, very seriously, which leads to some hardcore pounding.
Rorinoutage's art style does well to give that extra sexy oomph to Hotaru once the clothes come off (her character design is so hot that she needs no oomph while the clothes are on): she looks very thick and "meaty" all over. Part of that is not necessarily because she's proportionately thicker (though her breasts are pretty massive), but rather that Shimantogawa, the artist behind Rorinoutage, is just that good at perspective and is able to draw angles that make her body parts "fill up" entire panels. In simple terms, there are a lot of panels that focus extensively on her tits and ass and that just makes her entire body seem large, in a very good way.
Enough faffing about, here are a few sample pages: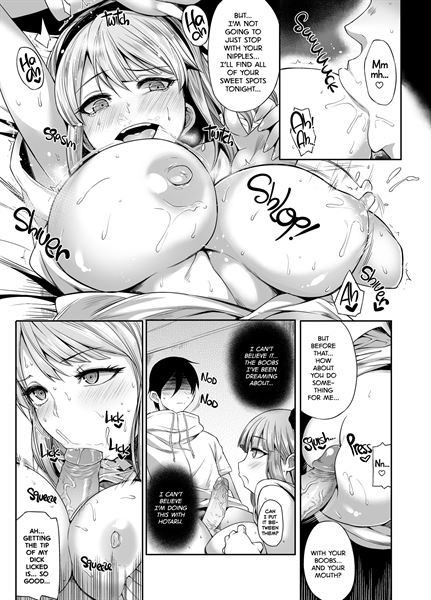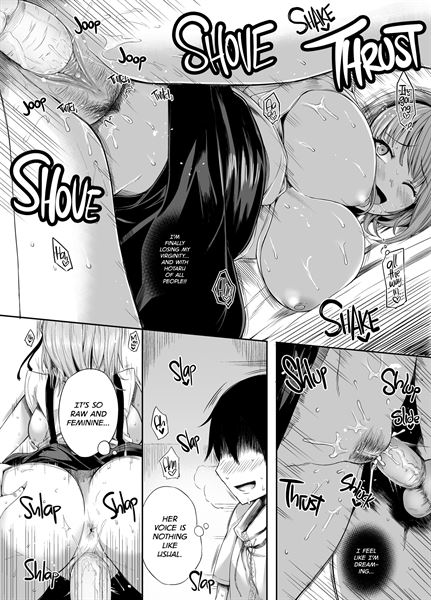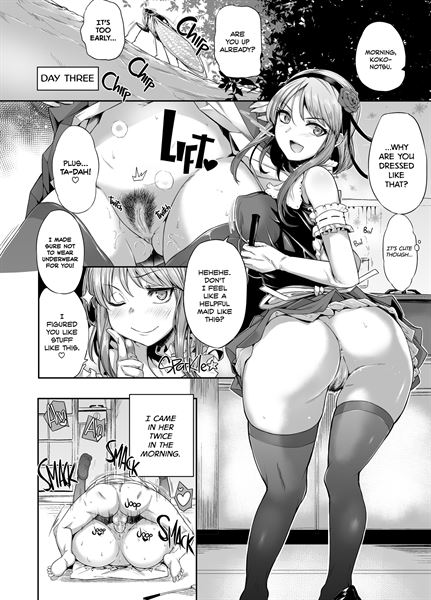 After Hotaru, we have Mashu, another well-rounded healthy girl as the heroine of this Yuzuya's doujinshi titled "Do Naughty Things to Me As I Sleep".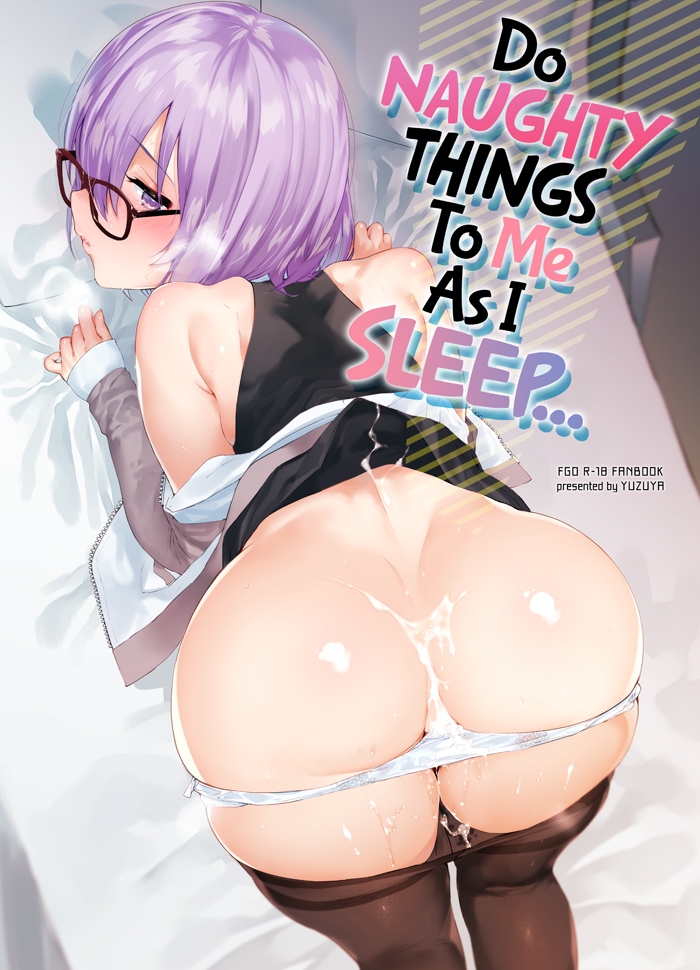 This doujinshi has a peculiar theme, one that is in stark contrast with the light hearted theme of the previous doujin. The gist of it is that Gudao, the generic self-insert protagonist of FGO, stumbles upon Mashu sleeping soundly on his bed, apparently being tricked by Shuten Douji into getting herself drunk. Upon seeing that, he starts to touch and grope her and then the whole thing escalates. Normally, this would only happen if the doujinshi was going for a dark edge, but that is not the case here. Not only is the art style very soft and light, but Mashu actually wakes up rather quickly and, rather that stopping Gudao from doing his thing, pretends to be still asleep and enjoys herself.
This leads to the interesting dynamic where Gudao is just humping her without any major physical reaction and the majority of sexyness actually comes from her inner thoughts. In conclusion, this doujinshi had every prerequisite to end up with a dark, hardcore tone, but somehow ended up as a sweet, cute, lovely-dovely, almost vanilla story. Like we wrote in the last paragraph, peculiar.
Oh, but then there's a 4-page extra joke story at the end that has some hardcore NTR in it. That's for people who were dawwwwing through the main story and didn't manage to blow their load. 10/10 utility.
As we mentioned already, the art is very light and cute, with pale lineart and soft gradients. Of particular note are Mashu's lips. It's hard to explain in words, but something about the way her lips are drawn, as very soft and moist, makes her face incredibly sexy. Have a look: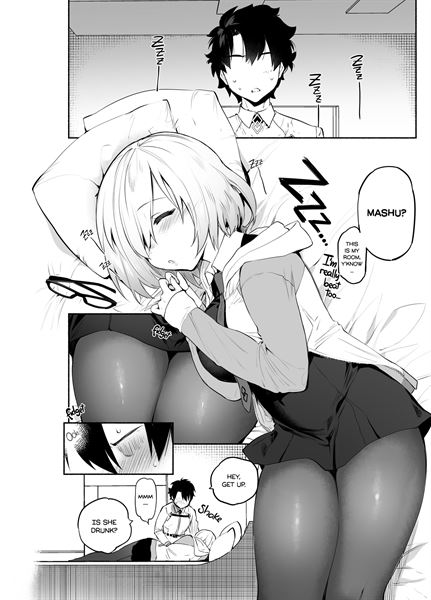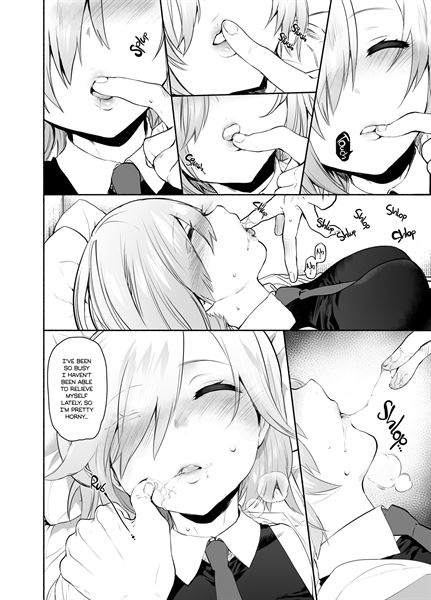 "Do Naughty Things to Me As I Sleep" and "Hotaru Shidare Stays Over" are available right now in 2D Market store.