Last year, we said goodbye to the ditzy, pervy futanari girl Tomoe as she graduated with a bang. While her story ended there, there were a few more tidbits of her story that Doronuma Kyoudai published in various booklets at convensions. Today we have an omnibus collecting those tidbits in one place: FutaOna Shorts Collection.

This doujinshi collects three short manga stories, two which are standalone, while the last one is a direct continuation of the scene at the end of FutaOna 3. All three stories show Tomoe masturbating in extremely bizarre and creative ways and one of them even falls into the "don't try this at home"/"penis frostburn hazard" category. Tomoe handles it like a champ, though. The poor snowman on the other hand…
This doujinshi is intended both for current FutaOna fans and newcomers who want to get a taste of what the main series is all about. The only downside to this doujinshi is that due to short length of every story, there's very little lead-in before Tomoe jumps into action. Not that that's even a downside for some people, but Tomoe is such a great character that her hijinks are fun to read about, even when they're not ero-related.
Here are 3 preview pages, each from a different story: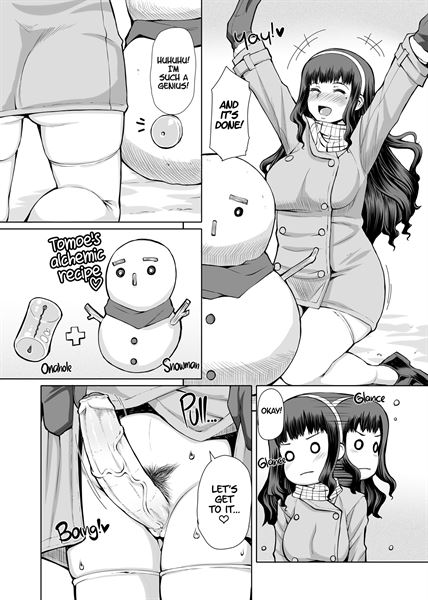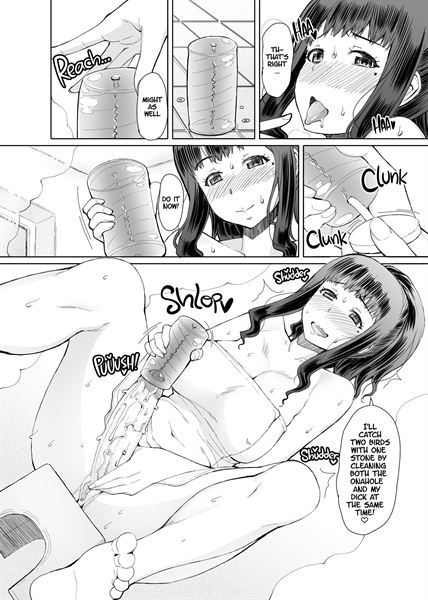 More attentive reader will notice that in the afterword, RED-RUM speaks about launching a spiritual successor to FutaOna, titled FutaKuma. We left it like that for authenticity, but the series has been renamed to FutaAna and, yes, we'll be bringing it over. First chapter is already being worked on.
FutaOna Shorts Collection by circle Doronuma Kyoudai is available right now on 2D Market store.