Last Suzuya doujinshi from Yuusaritsukata was very date-appropriate: it was titled "Suzuya Santa" and we published it a day before Christmas. We tried to time this release similarly, but unfortunately there's no globally-established Mother's Day date. Still, the largest number of countries celebrates Mother's Day on the second Sunday of May, which happens to fall on May 13th this year.
So here you go: Happy Mother's Day and enjoy our release of "Just Leave It to Your Mom Suzuya" by circle Yuusaritsukata.

This doujinshi is a part of the same informal series of doujinshis that includes "Suzuya Santa", but also pretty much every Kancolle doujinshi by Yuusaritsukata available on our store. As all other doujinshi in the series, it features the horny Admiral seducing and spending lots of quality time with his ship girls. In this doujinshi, however, he's physically different.
There was some foreshadowing on the last page of Suzuya Santa, but in a nutshell, after Suzuya gets upgraded into a light carrier and starts calling herself a "mothership", Admiral turns into a shota and start calling her "Mama". Que the title drop. The mechanics of his transformation/regression are never explained, as they are, in fact, utterly non-consequential to the fact that what we have here is a doujinshi filled with lots of sweet sweet straight shota quality content.
(If you really want to go theorycrafting, consider this: the smaller the Admiral is, the bigger Suzuya's breasts are, relatively to him. Therefore, as a true breast connoisseur, he willed himself to become smaller in order to make Suzuya's breasts bigger. A man truly dedicated to his passion.)
Awayume's art is as good as ever, so there's very little to add, though Suzuya is extra cute pampering (in a sexual way) the little Admiral. As expected of a mothership.
A few sample pages: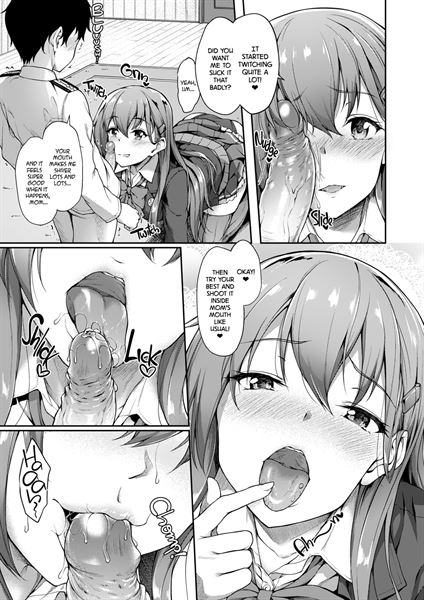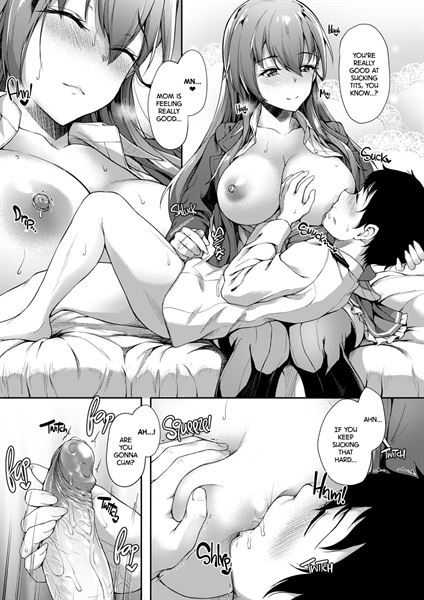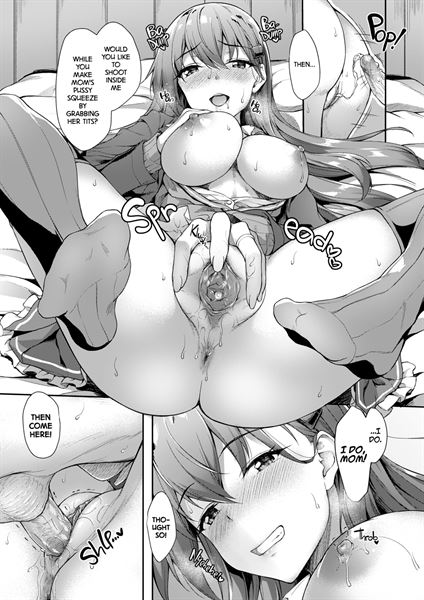 Just Leave It to Your Mom Suzuya by circle Yuusaritsukata is available in 2D Market store. Enjoy!