Hello everyone. We took a break for holiday, so now we're ready to start the new year MMXIX with something bombastic: a short and sweet iM@S doujinshi from circle Rorinoutage titled "LOVE LAIKA's Lewd Lineup".
Let's get to the elephant in the room first. Yes, we added that alliteration to the title. Original Japanese title contained a very obscure reference to a skit from the anime where the other idols are imagining Anastasia saying something lewd in Russian, but because they don't really speak Russian, the imaginary Anya is just saying "something something something" in a seductive voice. We could have put "[lewd Russian noises]" in the title, but you get an alliteration instead.
We would link you the skit on Youtube, but it got taken down ¯\_(ツ)_/¯
With the elephant out of the way, let's focus on the girls, shall we? Even if you're not familiar with Im@s, you may know Nitta Minami from her illustriously lascivious appearance in "Her True Face 2". This doujinshi stays slightly more true to the lore of Im@s, by having her paired up with Anastasia, or Anya in short. The two of them form the idol unit LOVE LAIKA and the anime ships them even harder by having them hold hands (!) while laying in bed (!!!). This doujinshi is pretty tame in comparison to that degeneracy and only has them in a threesome with Minami's brother.
As far as the art goes, the line art style is pretty similar to the other Rorinoutage doujinshi that we published previously, which is to say it great. However this time, there's an added bonus of the whole doujinshi being in full color. Additionally, were it not for Kleitos' doujinshi, this would be the most colorful book in our portfolio: pretty much every page has a bright and colorful background. The color palette is not as saturated as the one in Kleitos' books, but is much lighter instead. This gives the whole story a "soft and fluffy" feeling, in line with the lighthearted content and cheerful (if provocative) characters.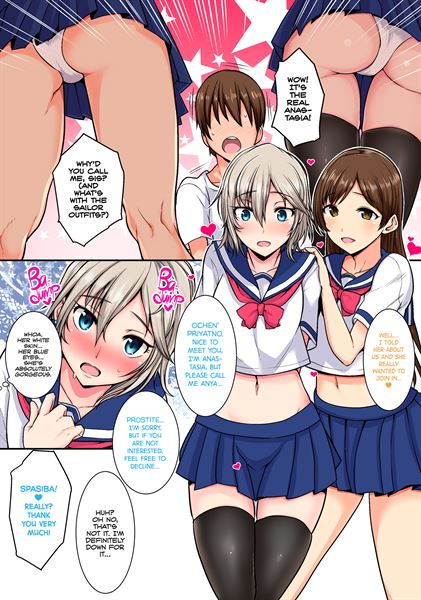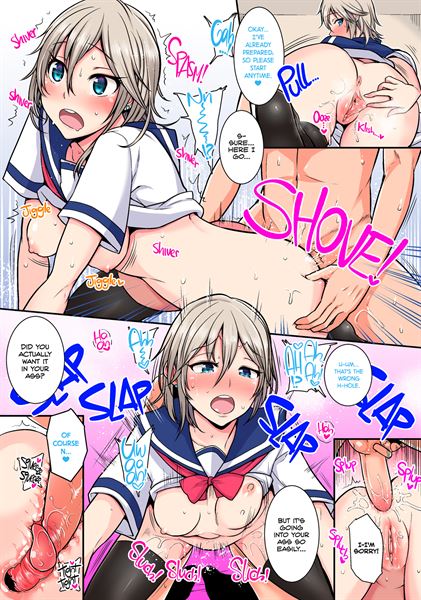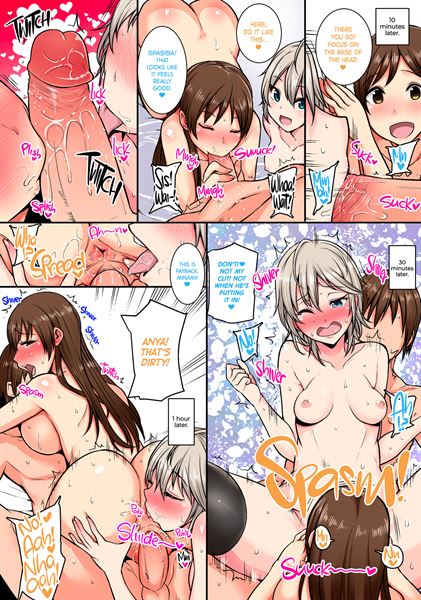 "LOVE LAIKA's Lewd Lineup" is available now for your enjoyment in 2D Market store.