Ah yes, a new circle! We decided to abandon the old format of announcement posts and just do a write up on a circle when we release their first doujin. That's why, today we have the first release from circle Namanamago, titled "A Lil' Bit Sadistic Murakumo Has Her Fun With Admiral".

As you can see from the cover page above, this doujin stars Murakumo from Kancolle. This is relevant because the artist, Shiba Nanasei, has a thing for Murakumo, so this will not be the only doujin starring her that we'll publish. On the contrary, we have three more doujins in the works RIGHT NOW with the delicious Murakumo on the cover and inside. One of them even has the simple, but imagination-driving title of "Impregnating Murakumo", so stay tuned.
As for this particular doujin, the story revolves around Admiral and Murakumo looking to spice up their long-term relationship with some fetish play. Admiral brings in the ingenious outfit combining semi-transparent swimsuit and tights that you see on the cover, while Murakumo brings in her… sadistic streak. It's almost like it's a coordinated move to provide the readers with the most delicious ass shots possible as Murakumo is face sitting on Admiral while "toying" with his member. Or maybe those are just accidental amazing ass shots.
Either way, Shiba Nanasei can really draw those thick thighs and plump back sides, so nobody's complaining. Plus, the way Murakumo's face switches back and forth between sweet girl smile and sadistic smile is really something to behold.
Before we provide you with a few pages as samples, we have something even more interesting. A friend of the circle Namanamago, ZEST, made an AMV based on this doujin. Yep, an AMV based on a hentai doujin! See this cultural treasure here:

Check the link above the video, they have some cool merch based on this doujin/AMV.
However, in order to get on YouTube, all the nipples in the AMV got censored with bandaids. And considering how the swimsuit is semi-transparent, there are nipples all over the pages. Check them out: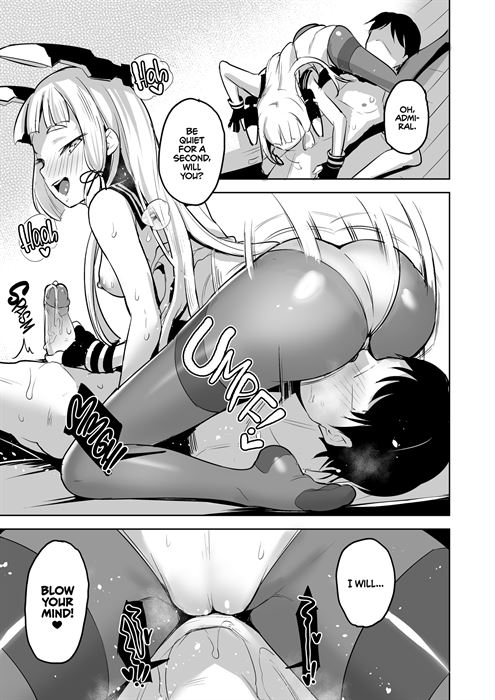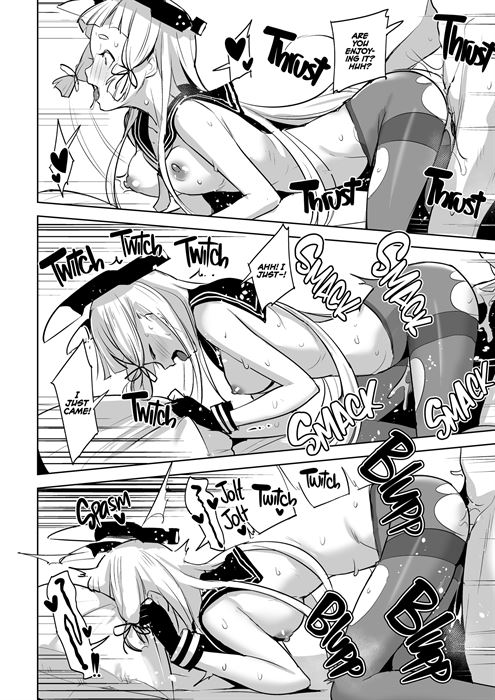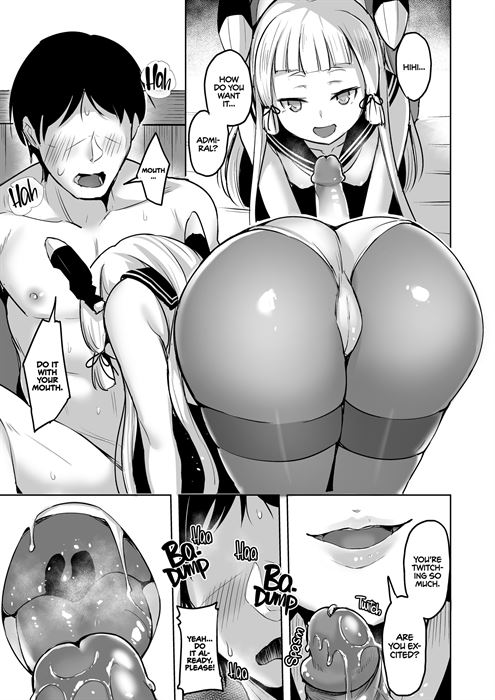 "A Lil' Bit Sadistic Murakumo Has Her Fun With Admiral" from circle Namanamago is out now on our store!