The Aoba Q Madou expanded universe keeps expanding. But it's not getting any closer to experiencing a heat death. On the contrary, every new entry is hotter than the previous. Did Futaba Yodomu, the artist behind Aoba Q Madou, found a way to decrease entropy through hentai? Are on the verge of discovering a futath law of thermodynamics? How long can we keep this joke running? Reading Futaman! 2: Midnight Futanari Girl will probably not provide you with the answers to those questions, but it's a mighty good read!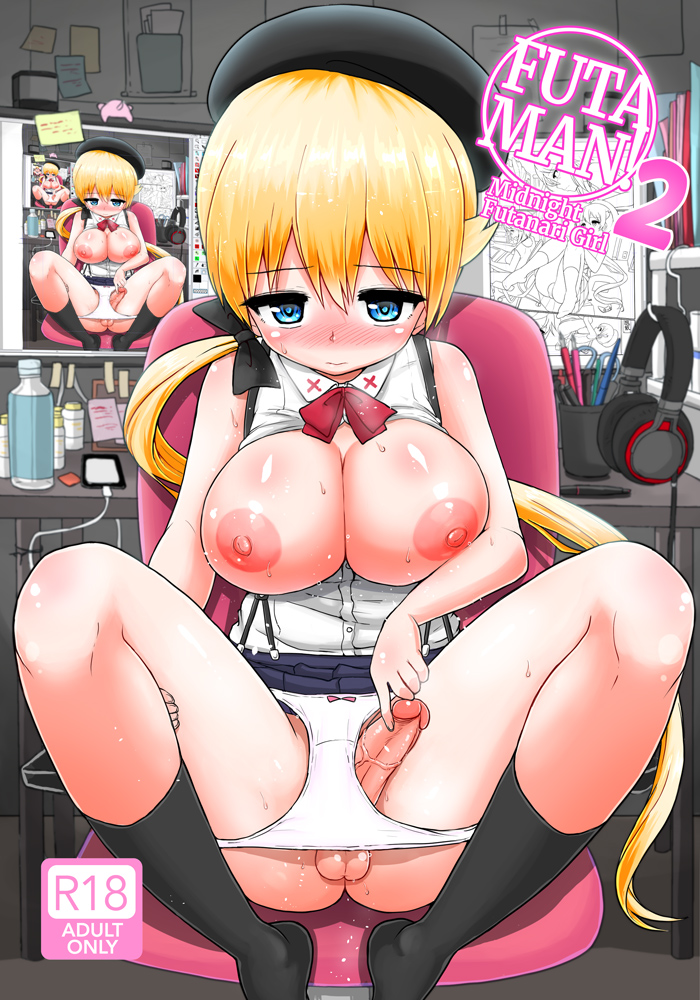 That joke about expanding universe aside, it's really rewarding to see how various stories of Aoba Q Madou-verse intertwine and what the various characters do when the story is not focused on them. While the first Futaman starred Rin, in Futaman 2 (which is actually a sequel), both Rami and Aoi make an appearance and a plot point makes a direct callback to the events of Joint Futanari Practice 1.
The heroines this time are Yuri, the pervy manga artist, and Kukuri, her shortstack "model", from Futaman 1. The plot deals with how they met, how their relationship developed and how they had tons of hot futanari sex. In other words, it's a pretty wholesome story overall. Kukuri herself is a bit of mystery in both Futaman 1 and 2, and Yuri even start off by thinking she must be a ghost of some kind. Considering she barely ever speaks, it understandable people have a hard time pinning her down.
Besides the two heroines, Rami and Aoi, we also get a new original character, Iyona, who unfortunately doesn't get a scene. For now, at least. Her design combined with her tsun-tsun personality is too good to pass up. She'll get some futa dicking in some future volume, mark our words!
Art-wise, Hababa Yodomu is still rocking it.We also get a few chibi scenes in comedic moments, so it's obvious Yodomu is trying to vary up the art style even more. Of course, when in comes to futa dicks, they're still big, weiny and bulging, so nobody is going to be disappointed in that regard. A few samples: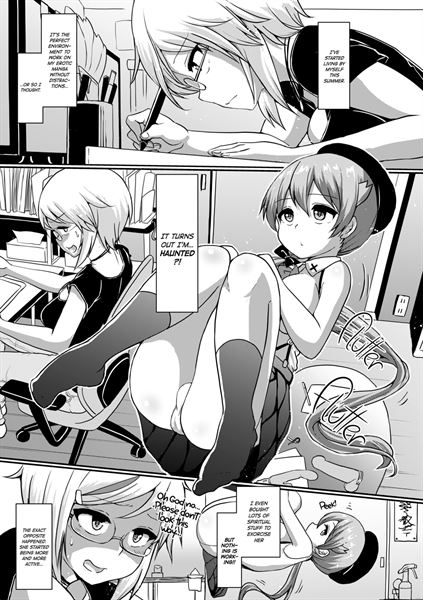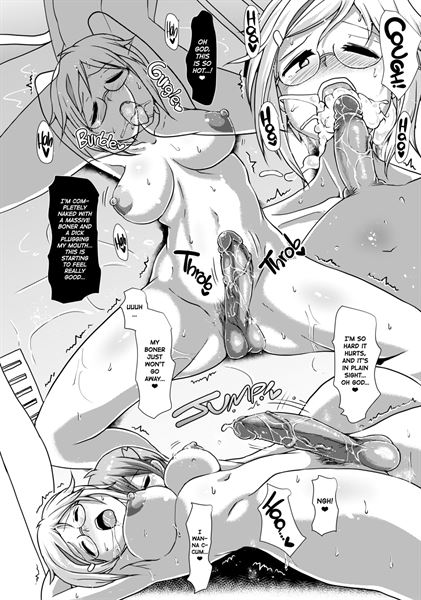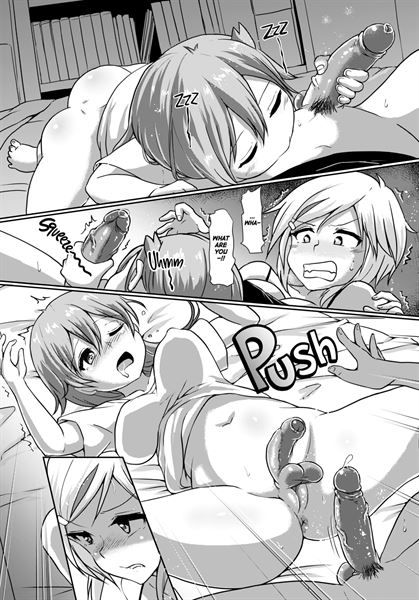 Futaman 2: Midnight Futanari Girl by circle Aoba Q Madou is available now in 2D Market store.