Muchakai is a circle that has been with 2D Market from the very start. In fact, together with Asaki blog branch office, they were a part of our launch lineup. Included in that lineup were the Chii-chan Development Diary and two Precure doujins. Some traditions are worth upholding, so 4 years later, here we are with more Precure goodness from Mucha's pen. "Smack Smack☆Night Hypnotism Patisserie" is open for business.

This doujinshi is a direct sequel to "Smack Smack☆Hypnotism Patisserie", so we recommend reading that first. You won't regret it, trust us. To give you a quick recap, some fat guy got caught peeping in Kira Kira Patisserie and had his ass kicked. After getting possessed by Dark Kirakiraru and gaining mind control powers, he decides to exact revenge on Chocolat and Macaron by bullying and humiliating them in a very sexual manner. Macaron got broken in, but Chocolat still seems defiant…
…and at this point we jump straight into "Night Hypnotism Patisserie". The doujinshi is split into two parts. The first, shorter one, is an appetizer that concludes Chocolat's storyline: 7 pages of Chocolat getting bullied and finally giving in to hypnotism. It's short and sweet, but if you want the full course of Chocolat, we would like to point you to either "Chocolat's Sparkling Public Mating Show" or "Straight Shota with Chocolat on Top". However, after that comes the main dish: a full 34 pages long story about the hypnotized Chocolat and Macaron serving a whole bunch of customers in the "Night Mode" of their patisserie.
What happens in the Night Patisserie, stays in the Night Patisserie, so we won't go too much into details, but let's just mention that the majority of those 34 pages comprise a single continuous gloriously escalating scene. It's a roller coaster of emotions, sex, chocolate, cream and various other fluids splattered all over the pages that leaves you exhausted and satisfied by the end.
Just a few pages can't do this masterpiece justice, but it's the best we can proved here. Just know that if you care about thick girls doing lewd things, you'll be hard pressed to find anything better than this doujinshi.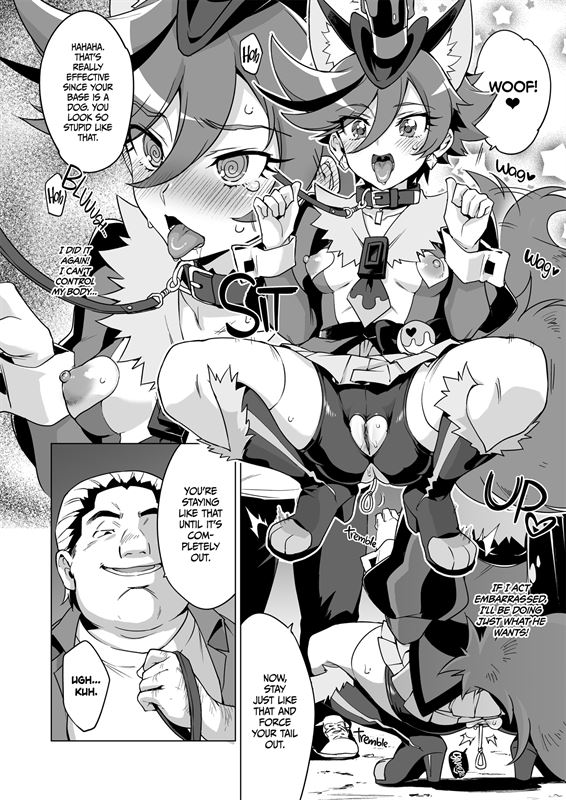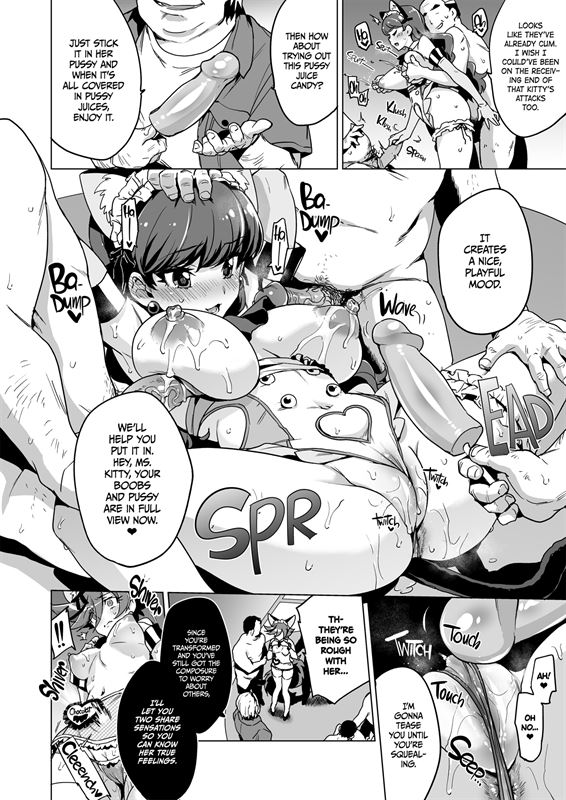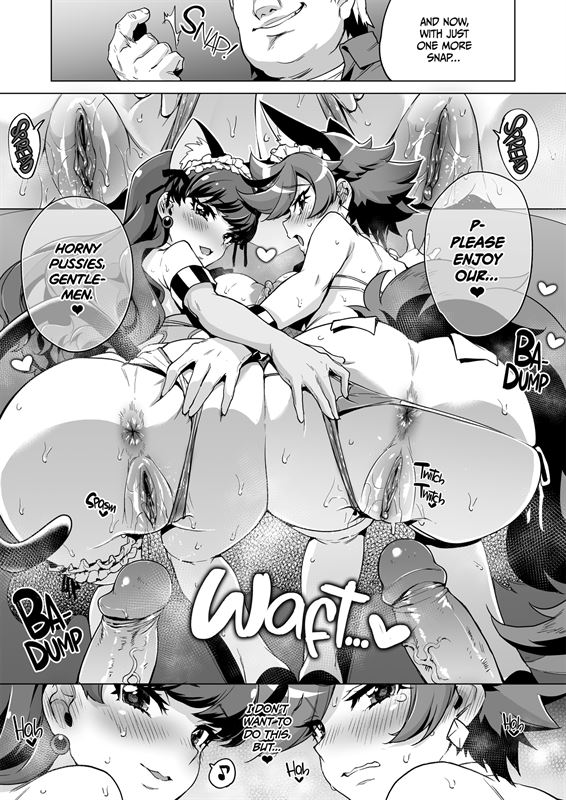 "Smack Smack☆Night Hypnotism Patisserie" from circle Muchakai is available in our store.