The previous two doujinshi from Sagejoh had a zombie and a vampire as a heroine. Today we'll distance ourselves from the horror genre and jump straight into some naval action: today's doujinshi is titled Haruna's Operation: Creampie.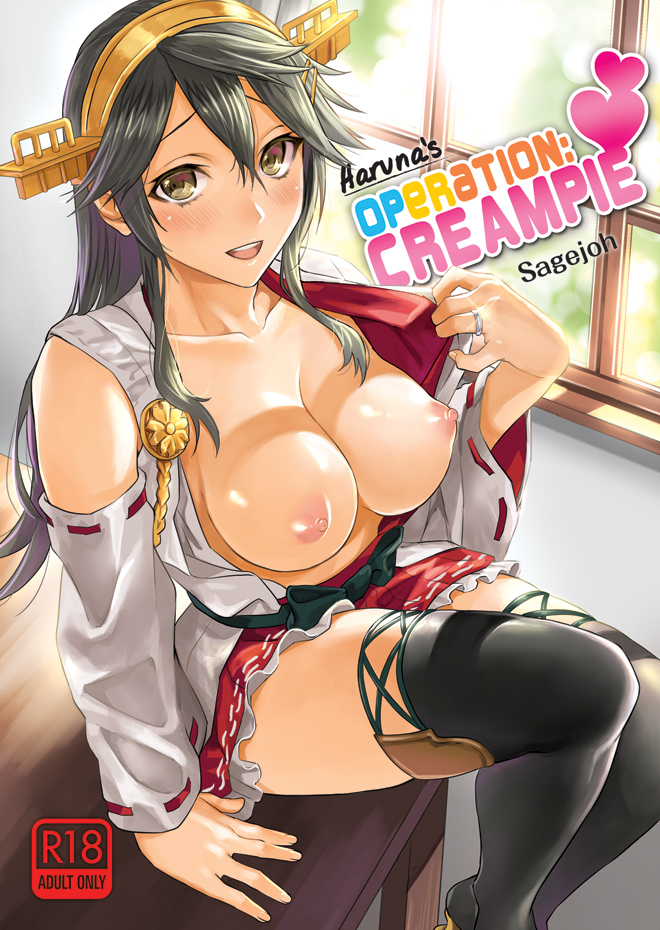 For a full-length doujinshi, today's doujinshi has an unusual amount of ero in it: the only page that doesn't have sex or foreplay of some kind is the last page, and that's only because pillow talk takes it's place. Not that anyone's complaining, mind you! Haruna is such a good ship that you'd too want to ride her all the time. She just begs to be taken out for rocky ride on the waves.
Get used to the naval puns while you have the chance, the dialog's filled with them (and they weren't even added in by us, they were there in the original).
As the story goes, the Admiral is a typical lecherous, perverted admiral that you'll find in the vast majority of Kancolle doujinshi, but with a gimmick: after marrying Haruna, the admiral is very direct and assertive with his demands for sex. Haruna, on the other hand, is very receptive to that, with a single exceptions: she's genuinely annoyed that he refuses to cum inside, opting to pull out every time. Man's got some strong, but really misplaced willpower. So she decides to use everything in her disposal to get him to creampie her. Again, that she should be the one taking initiative in this is completely backwards, but let's just roll with it.
As for the art, we wrote in the original announcement post that Sage Joh has taken a five years-long break from drawing doujinshi. In that regard, "I Want To Get Stuffed Full With a Healthy Filling of D***!" was a warm-up, "Chichimonogatari" was return to form and "Haruna's Operation: Creampie" is an advancement: the lineart's gotten more intricate, shading softer and girls cuter. In fact, Haruna is an almost perfect combination of cute and lewd. Just look at this: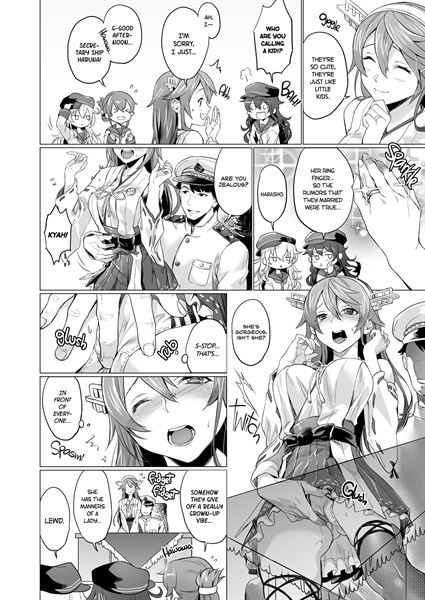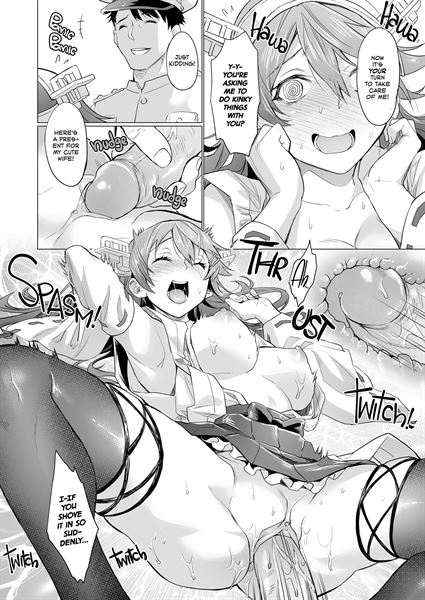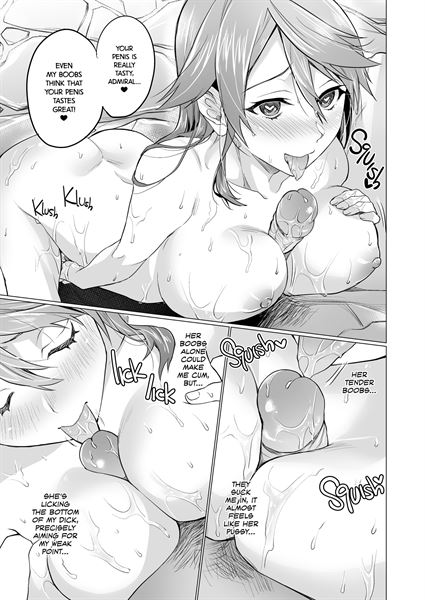 "Haruna's Operation: Creampie" by circle Sagejoh is available now on 2D Market store.